Stargazing LIVE events – 3 to 16 January 2011, nationwide!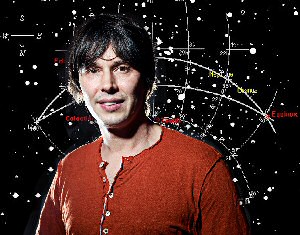 Photograph with thanks to BBC - Copyright BBC
THE BBC is set to inspire a whole host of astronomers and stargazers in Merseyside to look to the skies this New Year in a season of events and programmes headed up by Prof. Brian Cox.

In January 2011, the Liverpool Astronomical Society, in association with BBC Learning will host a Stargazing LIVE event in Merseyside at the Liverpool Astronomical Society Leighton Observatory on Wednesday, 5 January 2011 from 7pm, and the Ainsdale Discovery Centre on Friday, 7 January 2011, at 7:30pm, where total beginners, amateur astronomers and professional stargazers will get a chance to explore the night sky above the UK.

Society members will be using several telescopes for members of the public to look through, views of the planet Jupiter, and many night sky objects, with an illustrated talks inside, and on 5 January 2011 only - tours of the Observatory. Free to all, no bookings required.

"Come along and Join members of Liverpool Astronomical Society who, using a wide selection of telescopes, will help you explore the wonders of the Universe without your feet leaving the ground" said Gerard Gilligan, secretary of Liverpool Astronomical Society.

Residents in Merseyside will be sharing the experience with tens of thousands of fellow stargazers as part of the nationwide extravaganza that is tied into the new BBC Two show Stargazing LIVE. In this three-day series, which airs during the first week of January 2011, Professor Brian Cox will be joined by Dara O'Briain as the pair look to the skies to bring the wonders of the stars into our living rooms. Plus Mark Thompson, the One Show's resident astronomer, will be on-hand to offer viewers tips on how to navigate their own way across the skies.

"The night sky is one of nature's most incredible treasures so it's fantastic that there are going to be Stargazing LIVE events up and down the country to give the public a chance to try their hand at stargazing. And although a star filled sky can be daunting to many people taking their first steps around the sky, the Star Guide is an invaluable tool and will soon help newcomers to pick out some of the incredible sights of the Universe" says Mark Thompson, astronomer.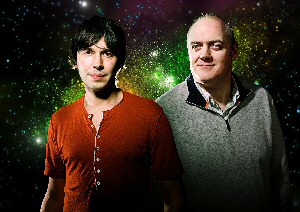 Photograph with thanks to BBC - Copyright BBC
As well as the Stargazing LIVE events there will be other ways to get involved. Brian is asking stargazers of all levels to share their photographs of the night sky, with the best showcased during the live shows in January. Whether the pictures are of the moon or the planets, galaxies or nebulae, comets or meteors, the Stargazing LIVE team would love to see them. You can upload your images and download a comprehensive starter guide to the night sky by visiting:- bbc.co.uk.

If you are taking part email our editorial desk at:- news24@southportreporter.com. Lets hope for a clear sky!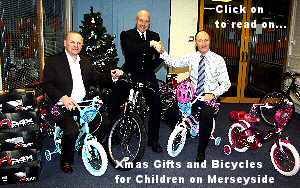 --- MORE NEWS REPORTS BELOW ---
SANTA WATCH 2010
ASBO APPEAL REJECTED - JAMIE WOODS
Readers Pictures:- "Southport in Snow"
MAN CHARGED FOLLOWING INCIDENT AT FRESHFIELDS PUB, FORMBY
Continuing achievement and record research funding CTID at night
Is 2011 the time to re-think the way we educate our children?
No Water On Christmas Day
Northern Rail Conductors Walk Out Over Bank Holiday Pay
FUNDING ANNOUNCED TO HELP FIGHT ILLEGAL MONEY LENDERS AND SCAMS
Business expert on-board to boost enterprise
Xmas Gifts and Bicycles for Children in Merseyside
Southport Courts to Close
City FM crew help Cash 4 Kids Toy Appeal
MORE SNOW AND ICE PHOTOS
Merseyside Celebrity Photo Spot
Council urges residents to be good neighbours
Property Vultures Hover Over Pontins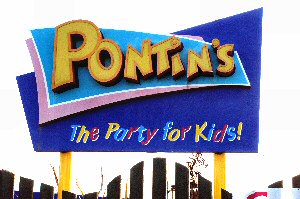 NATIONAL media are reporting that bids sent to Administrators KPMG to take over the "iconic British Brand" Pointins include bids by property companies who want to bulldoze the parks for housing developments. With Sefton looking for new land for housing, many are asking if all is now lost. The question now in he minds of many is will Southport's Pontins be lost for ever like Pleasureland? The park is a major attraction for the area and the loss of it would devastate tourism around Southport even further. Not only that, but the loss would also see some major events, like the internationally renowned Southport Weekender being concealed to the history books. It was hoped back in November 2010, a £100m transformation of the park would lead to the generation around £20m for the local economy each year. Sadly that hope was lost when Pontins went into administration. As the deadline draws ever closer, lets hope the site, built the late 1960's will remain for many years to come.

KEEP up-to-date with our daily news email service.. ~ Sign up ~ to our new news service on Formby-Reporter.com. If you subscribed you can keep in up-to-date with what's going on in and around Merseyside. It is free and we do not send out massive amounts of emails. Also your email is kept under the UK's Data Protection Act, so you can be sure that you will not have problems.
| | | | |
| --- | --- | --- | --- |
| This week's news in pictures | | | |
...HAPPY BIRTHDAY...

If you have someone you want to say happy birthday to, for free, then use the email address below to send us the names you want us say happy birthday to, and/or a photograph. Email us today!