Blind Ambition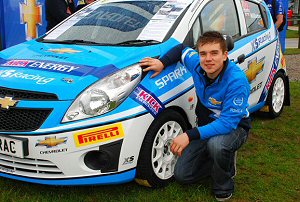 THE Formula 1000 Junior double champion, Cameron Davies, may be the world's youngest works rally driver in the world but his new found fame is not going to his head. The Chevrolet UK driver is far more mature than his 16 years of age would convey. Cameron has become an ambassador for local Merseyside charity, Henshaws Society for Blind People.

Cameron wanted to work for the charity after seeing Oscar on the news and in the press. Cameron was so moved with what he heard and saw, he decided that he wanted to become an ambassador for the charity.

Glen Lockett, Head of Fundraising at Henshaws, commented:- "We're thrilled to have Cameron on board to help us boost the profile of Oscar's Appeal – being the world's youngest works rally driver he's a remarkable young man himself, so I think he really connected with Oscar's story and the campaign. Oscar is 3 years old and has been completely blind since birth, due to a rare genetic defect. Ever since he pulled himself on to two feet as a toddler he has been learning to get around with the aid of a white cane. Oscar lives with parents Kait Hughes and Anthony O'Sullivan in Wythenshawe, Manchester. When he was first diagnosed Ms Hughes said the lack of information on child blindness meant the family struggled to access the specialised services he required and were often presented with myths instead of facts. That was until they came across the Henshaws Patient Support Service at Manchester Eye Royal Hospital, Kait said:- "When we went to the playgroups other parents seemed scared to look at him. It was only when we accessed the Henshaws service at the Eye Hospital that we were able to understand and to learn to deal with his condition."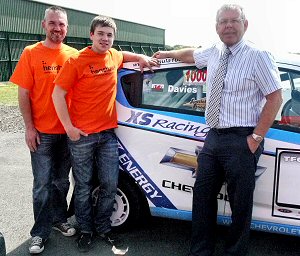 Cameron Davies Chevrolet UK driver and new ambassador for Henshaws said:- "Chevrolet is a brand built on family values and when I saw little Oscar I wanted to get involved and help Henshaws promote Oscar's Appeal. I am very lucky to be driving for Chevrolet UK and I just wanted to give something back to the community. I am really honoured to be an ambassador for Henshaws - Oscar is such a great kid and I am really looking forward to helping to raise awareness and funds for the Appeal."

To donate to the campaign please click here. For more information about Oscar visit the charity's website. If you want to watch Cameron, he will be will be competing on the next round of the Formula 1000 Junior on 21 August 2011 in his Chevrolet Spark. For more information on Cameron click here.
Southport's New Tattoo Museum Exclusive Video Interview
WE took a quick tour of some of the Tattoo Museum with one of the owners. Click here to see our photos we took last week at the museum as a US Soccer Team visited the attraction. A better copy will be uploaded to Southport.TV very soon.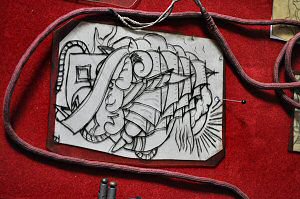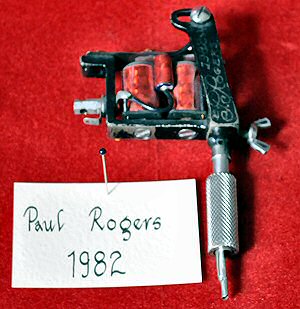 A transcript of the interview will be made if required.

Racing at Snetterton
Photographs by Octane Photographic Ltd.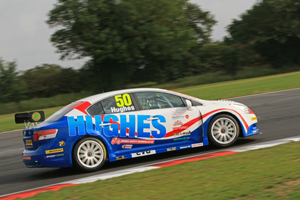 IT was a difficult weekend for local drives at Snetterton over Dunlop MSA British Touring Car Championship, due to varying track conditions, but all 3 local drivers Frank Wrathall, Tom Boardman and Tom Hughes all did fantastically well. To see the latest results go to the BTCC's website.