Goodbye HMS Liverpool
Photographs and report on this page are by Patrick Trollope.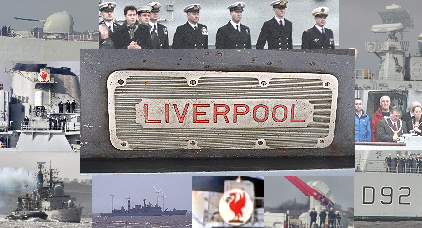 IT must have been a very emotional week for the last Royal Navy crew of HMS Liverpool D92 as she visited her birthplace and home port, Liverpool for the final time. On this section you will see a few of the major highlights from her stay in the river Mersey, moored of the Pier Head on the new Cruise Liner Landing Stage. On Friday, 2 March 2012, we were honoured to see what was a highly historic ceremony and what was to mark the end of an area, as the crew handed back the Freedom of the City to representatives of Liverpool City council and the surrounding areas, including the Mayor of Liverpool, the Mayor of Sefton and the Wirral Mayor, to name just a few key figures. But the real tears came as the 50,000 horse power Rolls-Royce Olympus engines surged the last survivor of the original Type 42 destroyers into the history books and on her way to be decommissioned, on Monday, 5 March. HMS Liverpool was built in Cammell Laird's at Birkenhead on the river Mersey, and as a result she was shepherded up river to her birthplace in order to give a 5 gun salute. Then as she headed out with water cannons on the 2 support tugs and hoots from the Mersey Ferry, she gave yet another 5 gun salute to her city, and sailed off into the River Mersey estuary and then out into the Irish Sea. She decommissions on 30 March 2012, in Portsmouth and will mark the end of what has been a major part of Liverpool's maritime and engineering history in more ways than one. We hope all the crew had a fantastic time in the city and we wish them all the best for their future deployments. We hope these photographs taken by us and the videos will give you a taste of this very emotional time. In the previous edition of Southport and Mersey Reporter we ran photos and videos of her arrival, together with video interviews with crew members, that we conducted, so if you have not seen them, please click here now. If you have Silverlight and can't use Flash, don't worry as we have added it to this week's edition as well. Plus, in this week's edition the arrival footage can be seen in 3d, if you have R&B glasses.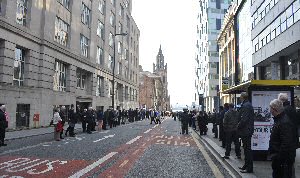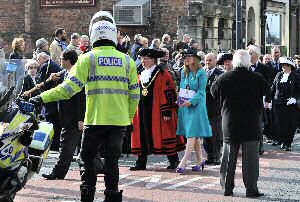 PAGE 1 of 13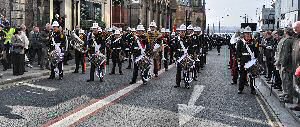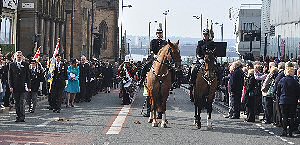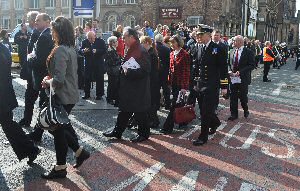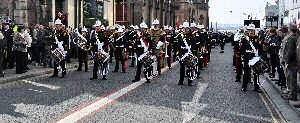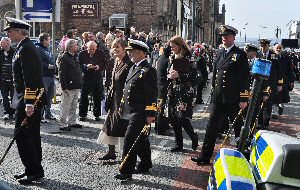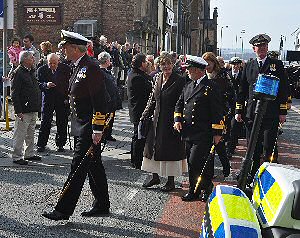 We hope you enjoy looking at all the photos, but please remember if you like any of them, don't copy them, contact us for a copy and help keep this site online by respecting the UK Copyright Law. Click on here to find out how you can get you copy of these photos.