NEW YEAR, NEW YOU!
RUN the race of your life, and help others see a better life! That is the message from local charity, Galloway's Society for the Blind, based in Southport, who are appealing for people across the area to sign up to one of the country's prestigious running events in support of Galloway's Society for the Blind.

Emma Russ, Senior Fundraiser at Galloway's, commented:- "The Virgin London Marathon is one of those events like no other, it's on everybody's bucket list and most people would love the chance to take part. In contrast, the Great North Run is the world's favourite half marathon, with over 35,000 people taking part every year."

Galloway's Society for the Blind works with local blind and partially sighted people across Lancashire and Sefton, providing them with support, activities and equipment to they can maintain their independence and minimise the effects of living with reduced vision. The charity needs to raise £850,000 every year to be able to continue their work.

Emma continued:- "We have limited places available in both races and urge keen runners to get in touch soon as we must have people registered with the race organisers by the end of January. For both events we ask you to reach a minimum fundraising target but will support you 100% in achieving this. Please give me a call for more information."

By running for Galloway's, they would help you make this prestigious event one that you will never forget by offering you advice, hints and tips with your training, a running vest, fundraising support and contact with other Galloway's runners for peer support.

Alternatively, anybody who has their place confirmed in the London Marathon or Great North Run and would like to run with Galloway's, contact Emma Russ on:- 07432 512165 or via email emma.russ@galloways.org.
TATE LIVERPOOL LISTINGS JANUARY 2014 ONWARDS
TATE Liverpool is the home of the national collection of modern art in the north and has attracted over 15 million visitors since opening in 1988.
The gallery hosts a diverse and lively special exhibition and events programme, and displays work from the national collection free of charge.
This winter will be the last chance for visitors to see current exhibition Art Turning Left - How values changed making 1789 to 2013. Closing on 2 February 2014, Art Turning Left is the first exhibition to examine how the production and reception of art has been influenced by left-wing values.
However, from 28 February 2014, Tate Liverpool's spring season will start with the opening of Keywords - Art, Culture and Society in 1980s Britain. Keywords explores the vocabulary of culture and society, with a particular focus on British art of the 1980s and work by artists including Helen Chadwick, Anish Kapoor and Willie Doherty will go on display. Also opening on 28 February 2014, is Richard Hawkins - Hijikata Twist an exhibition which traces how iconic works from Western modern art has been interpreted to create images and ideas clashing with orthodox interpretations of art history. In addition, the public can continue to explore DLA Piper Series - Constellations featuring more than one hundred works from the Tate collection, including pieces by Pablo Picasso, Marina Abramovic and Henri Matisse.
Furthermore visitors can participate in a wide range of activities, workshops and talks. For more information about the TATE Liverpool and it's events click on here now.

PROJECT DIRT - LIVERPOOL'S LOCAL SOCIAL NETWORK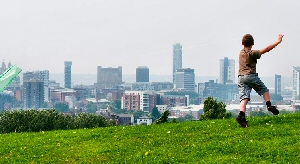 SOCIAL media is changing our world. It is opening up our communities and shifting the way we communicate. But this isn't just Facebook and Twitter; niche social media networks are developing; networks like Project Dirt that help people to make a real difference in their local community.

Project Dirt is a free online network which, started in London, now connects nearly 1600 community projects across the country. The website allows individuals and groups to manage all their projects, events and volunteering in one place, leaving more time to focus on offline activities. In need of extra volunteers to paint a community centre? Looking for ideas about how to landscape a local park's food growing garden? Not sure who to approach to fund that educational project? Project Dirt is the platform to connect with local people making positive things happen.

And now, by word of mouth alone, Project Dirt has grown to almost 9000 members. Close to 500 of these individuals are in Liverpool. This isn't simply a website; it's social media making a real difference to your local community.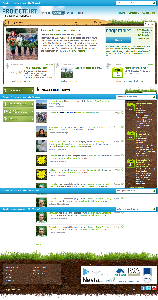 ANDREA KU, PROJECT COORDINATOR AT THE GREEN DREAM, BOOTLE, MERSEYSIDE
THE Green Dream is an urban food growing and environmental project in the heart of Bootle. Since March 2013, it has attracted over 100 volunteers from the local community, many through Project Dirt. Andrea uses a Project Dirt profile as the Green Dream's main website. She considers Project Dirt the perfect social network for finding out about local projects, as well as for advertising volunteering opportunities and events in Bootle. Click on this link for more information about this project.
JO HAYES, FRIEND OF EVERTON PARK, LIVERPOOL
THE Friends of Everton Park are playing a key role in regenerating Everton Park, a Liverpudlian landmark. Though located in the heart of the city, the park is extremely underused so Jo publicises activities, like the opening of the Nature Garden, on Project Dirt to encourage visitors. This year's Out of the Blue Festival at Everton Park was also promoted on Project Dirt and was a huge success. Click on this link for more information about this project.