Giant event to take over City Park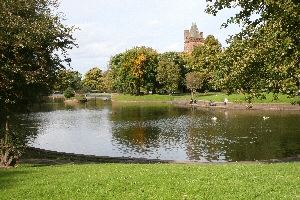 THE return of the giants this summer will see them exploring Kensington as part of their latest Liverpool adventure. Set to be the UK's flagship 2014 World War One commemoration event, Memories of August 1914, welcomes back the Little Girl Giant and her faithful pet dog Xolo in a special event marking the outbreak of the Great War.

The entire event runs from 23-27 July (with the main action taking place from the 25-27) and is expected to be the largest ever cultural event to ever take place in Newsham Park. The beautiful Grade II Victorian Park will be the sleep-over location for the giant visitors on the Friday night with the mesmerising marionettes exploring the streets around Gardener's Drive and Sheil Road. And continuing the epic journey, some of the action will also take place in the Peel owned Clarence Dock area which is part of a world heritage site and Liverpool Waters. The huge space will also act as their sleep over destination on the Saturday night, and will easily accommodate the hundreds of thousands of people expected to turn out to watch the spectacular as the story unfolds.

As with the 2012 Sea Odyssey event, it is hoped that by taking some of the activity out of the main City Centre areas Memories will shine a light on areas outside of the City Centre connecting with those communities and showcasing the potential development and investment opportunities.

Founder and Artistic Director of Royal de Luxe – the street theatre company who are bringing the event to the City - Jean Luc Courcoult, said:- "It is our ethos to make sure free events touch the heart of communities and neighbourhoods. Seeing these beautiful giants walking past rows of houses, local shops and parks means that we are bringing magical theatre to an audience who may not usually engage with art. We are passionate that art connects communities so we literally take art to their doorstep."

Liverpool City Council's cabinet member for culture and tourism, Councillor Wendy Simon, said:- "We have spent months working with the French team looking at the route, with one of our main aims being that the visit of the giants should benefit wider communities. It's also about bringing large numbers of people into a community which they may have never visited before, allowing them to see the hidden gems of the City and hopefully transform their perceptions of that area. Sea Odyssey had a huge impact on north Liverpool and we received fantastic feedback from residents who were delighted that an event of this scale was performed on their doorstep. It gave them a real opportunity to showcase the area and in turn engendered pride, inspired creativity and built community cohesion. We hope for a similar reaction this year, particularly in the Newsham Park area, and we look forward to working with residents, businesses and community groups on how they can make the most of this amazing opportunity which will shine a national spotlight on Liverpool."

Ian Pollitt, development investment surveyor at Peel Holdings said:- "There's no doubt that the return of the giants will be a spectacular event and will draw people to the City in their thousands. We want to be part of this remarkable occasion and provide a taste of the future we have in store for Liverpool Waters. By opening the doors of Liverpool Waters to key cultural events such as the giants and the new drive-in cinema at Clarence Dock, we are making the very most of the City's greatest natural asset: its waterfront."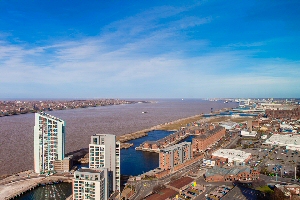 The event takes place from 23 July to 27 July 2014.
► Wednesday, 23 July and Thursday, 24 July 20134, will be a static (i.e no giants walking around the City) City Centre element of the show.

The full route and story will not be released for another couple of months, but the current performance times are:-
► Friday, 25 July and Saturday, 26 July 2014 from 10am to 7pm to 7.30pm (approx).
► Sunday, 27 July 2014 from 9am to 1pm (approx).
Student debits will be haunting many for life
ON 10 April 2014 the results of a study commissioned by Sutton Trust have found most students will still be paying back university loans into their 40's and 50's. When labour introduced the loans, many students protested and warned that it would affect less advantaged students and plunge many more into a lifetime of debt. Many questioned the figures given about former students wages. Now it looks like the chickens are coming home to roost. It has now been revealed that many more former students will never pay the debts off than predicted, leaving them with a debt hanging over them for life. The 2012 student finance regime will lead to many more people vulnerable being affected by this financial time bomb, at a time that many groups are claiming that family costs are now peaking. Are you one of the first group of Students who had student loans? Are you still paying them off, or have you not started paying them off? Have you paid you loan off? Have you just taken a student loan out? Let us know what you think about this looming and possibility catastrophic threat personal finance and education... Email us to:- news24@southportreporter.com.


North West jobseekers required to do more to find work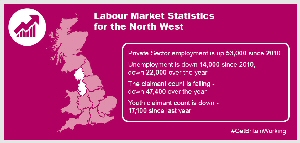 SIMPLY 'signing-on' for benefits will be a thing of the past under new rules coming into force at the end of this month which will mean jobseekers will have to do more to find work.

Employment Minister Esther McVey has hailed the new rules as a fundamental shift in expectations which helps put to an end the one way street to benefits where people start claiming Jobseeker's Allowance by just signing on without first taking steps to make themselves attractive to employers.

Employers looking to fill vacancies want people who are prepared, enthusiastic and job ready. That is why, from the end of this month, we will begin asking jobseekers to take the first basic steps to make themselves employable before meeting with a Jobcentre Plus adviser, and then if necessary meet more regularly with their adviser so they get more support up front.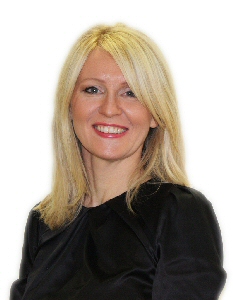 Minister for Employment Esther McVey said:- "With the economy growing, unemployment falling and record numbers of people in work, now is the time to start expecting more of people if they want to claim benefits. It's only right that we should ask people to take the first basic steps to getting a job before they start claiming Jobseeker's Allowance; it will show they are taking their search for work seriously. This is about treating people like adults and setting out clearly what is expected of them so they can hit the ground running. In return, we will give people as much help and support as possible to move off benefits and into work because we know from employers that it's the people who are prepared and enthusiastic who are most likely to get the job."
To prepare for their 1st interview with a Jobcentre Plus adviser, jobseekers will be asked to do things like preparing a CV, setting up an email address and registering for the Government's new jobs website. This change will mean people start their Jobseeker's Allowance (JSA) claim ready to look for work and will show they are serious about finding a job as quickly as possible.

People who need it will also have more regular meetings with their Jobcentre Plus adviser; weekly rather than fortnightly; to ensure they are doing everything they can to look for work and to quickly identify any gaps in their work search.

All new JSA claimants will also now have a quarterly review with their adviser where they will review their progress and job goals to identify what more they can do to move into work. This will mirror reviews that are carried out in the workplace to look at achievements and areas for development.

These new measures are being introduced as figures show the number of people claiming Jobseeker's Allowance fell by over 363,000 on the year, which is the largest annual fall since 1998. The number of young people claiming JSA has been falling for the last 21 months.

Figures from the Office for National Statistics show that the employment rate has hit a five-year high and a record 30.19 million people are now in jobs. Private sector employment has increased by 1.73 million since 2010, showing the Government's long-term economic plan is proving successful.
The latest figures also show the number of job vacancies increased in the last three months by 23,000 to 588,000. The number of people who are unemployed fell by 63,000 in the last three months, with the number of people who have been unemployed for over a year falling by 38,000. The number of unemployed young people also fell by 29,000 and has been falling now for the last 6 months.

The Government is committed to helping people off benefits and into work and the vast majority of people move off JSA quickly; over 75% of people end their JSA claim within 6 months. Every working day Jobcentre Plus advisers carry out around 98,000 interviews with jobseekers and there are a range of schemes available to increase people skills and give them the experience and training they need to get a job, these include:-

► Nearly half a million long-term unemployed people have started a job thanks to the Work Programme.

► Jobcentres have made more than half a million referrals for training to help people get the skills they need to compete in today's job market. And almost 150,000 of those referrals were for young people.

► 277,000 people have taken part in an employer-led placement or work experience designed to ensure they have the skills for modern workplaces

► Over 65,000 young people have started a job through the Wage Incentive

► Over 32,000 new businesses have been started thanks to the New Enterprise Allowance, which gives expert mentoring and financial support to jobseekers who want to be their own boss.

What North West employers and stakeholders have to say:
Suzanne Caldwell, Head of Business Services at Cumbria Chamber of Commerce, said:- "Make sure you think about the skills and experience you have, whether gained in the workplace, through volunteering or elsewhere. Think about how they fit with the job you're applying for and then make sure you highlight this in your application and any interview. And be enthusiastic, even if you don't feel it. Take a job, any job, or volunteer, or try working for yourself for a while. You never know where it might lead and employers always prefer someone who has grasped the nettle and done something rather than sat waiting for the right job."

Jenny Stewart, Chief Executive of Liverpool & Sefton Chambers of Commerce, said:- "Employers aren't just looking for skills. They are looking for energy, drive and passion. With those assets, any employer can give you the skills to do the job. Attitude is the most important thing!"