The Farm and The Christians to Headline BT Rock 'n' Roll Liverpool's Finish Line Concert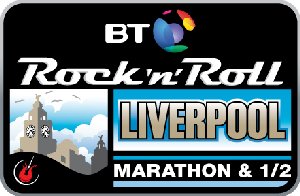 LIVERPOOL, on 17 April 2014 will be hosting the BT Rock 'n' Roll Liverpool Marathon and 1/2 Marathon and they have just announced the line-up of bands that will be performing an unforgettable concert at the race's finish line festival. Taking place on Sunday, 25 May 2014, the inaugural race starts at Albert Dock and finishes by the waterfront at Liverpool Arena, where The Farm and The Christians will perform their top hits as the events main headlining musical acts. Race Director, Rob Griffiths said:- "We look forward to bringing Echo Arena to life with epic performances by The Farm and The Christians along with other local bands. The finish line festival will surely help participants continue the day's celebrations by offering fun and lively musical performances."

In addition to The Farm and The Christians, other local performers including Tea Street Band, KOF, Ian Prowse and MerseyCats will take the stage at the finish line festival. The event will be MCed by BBC Radio Merseyside Music Presenter Dave Monks. Race Director, Rob Griffiths added:- "We really wanted to amp up the music for the race, and thanks to support from BT, we have been able to secure musical acts that participants will recognise and enjoy. We're thrilled to not only welcome The Farm and The Christians to headline the finish line concert, but also the live, local bands that will be featured along the course."

20 years after their million selling album "Spartacus" reached No 1 in the UK album charts, legendary Liverpool band The Farm have reformed to play live again in 2011. The group, who had eight top forty hit singles in the UK including "Groovy Train" and "All Together Now," will be returning to the stage with their original lineup. Suzi Williams, Director BT Group Marketing and Brand, said:- "Music is at the heart of Liverpool and we're excited to work with Rock 'n' Roll Liverpool to bring some of the best local bands along the course and cap off the day with famous acts like The Farm and The Christians."

The Christians, the famous pop rock band who had several UK and international chart hits in the late 1980s and early 1990s, will perform first as the Headline Act for Half Marathon finishers at 10.30am, followed by Liverpool rapper KOF at 11.45am. Tea Street Band, one of Liverpool's new hottest bands, will take the stage at 12.40pm and will also headline the race's after-party at Cavern Club. Ian Prowse followed by MerseyCats will round out the finish line festival concert. Participants have until 18 May 2014 to register for the event. From 15 April 2014 all UK registrations, will be required to pick up their race packs on Friday, 23 May 2014 and Saturday, 24 May 2014, in Liverpool. Race day packet pick up is not available. For more information about the race or to register for the race, please long onto:- RockEurope.com.
100 new officers set to be recruited in Lancashire
LANCASHIRE'S Police and Crime Commissioner has announced plans to recruit 100 new Police officers into Lancashire Constabulary. It is the 1st time external candidates have had the chance to apply to join the force for 5 years, and Clive Grunshaw said bringing new officers in demonstrates his commitment to frontline Policing. However, both the Commissioner and the county's Deputy Chief Constable, Andy Rhodes, stressed the decision to recruit does not mean the overall number of officers in Lancashire is increasing. Mr Grunshaw has previously announced the total number of officers in the county will reduce by 700 by 2017 and that remains the case, as Lancashire Constabulary continues to deal with almost £80m of Government cuts.

The Commissioner said:- "I have made no secret of the fact these are challenging times financially for Lancashire Constabulary and, despite all the savings which have been made so far, the force still needs to find almost £20m. However, these cuts do not mean the Constabulary can stand still, and that is why I am announcing the decision to recruit 100 new officers over the next 18 months. This decision gives us an excellent opportunity to bring new people into the force, and it also provides us with a chance to ensure we continue to develop a force which is representative of the communities it serves. But I must be very clear; I told residents I could not give them more Police officers, and that remains the case. The number of officers in the force will reduce by 700 overall by 2017, but as we downsize the Chief Constable and I have a duty to maintain the resilience of the force. That means making sure we do not lose more than 700 officers through natural turnover; and that will be the case if we do not act now to recruit. This recruitment window does not detract from the difficulties the force is facing, however it demonstrates our commitment to maintaining the strength of Lancashire's frontline policing provision; an area of policing which is highly valued by the public."

DCC Andy Rhodes said:- "Opening the doors to external Police officer recruits is a positive move for the Constabulary and for Lancashire communities. We need to recruit to remain operationally resilient and at the same time we need to be representative of the communities we serve. We know people want to join us as Police officers and they have been unable to do so for nearly five years but now is their chance. There will be fierce competition which is great news for us and for the communities of Lancashire, as it means we will only accept the best."

The recruitment window opened on Thursday, 24 April 2014, and the Constabulary's Human Resources department will issue 500 recruitment packs to prospective candidates. All the recruitment criteria and eligibility information is now available on Lancashire Constabulary's website. Applicants should call:- 0845 155 5666 on Thursday to obtain a recruitment pack. Once all the packs have been issued a message will be put on informing prospective candidates the recruitment window is now closed. If there are not 100 successful applicants in this round, a 2nd recruitment window will be advertised at a later date.

What The Flux¿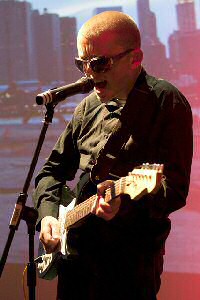 NOT your usual festival, Flux Liverpool is the opportunity young creatives across Merseyside have been waiting for, culminating in a 17 day celebration from 17 July to 2 August 2014.

Flux Liverpool is a new approach to embed young people within the arts community of the City Region (South Merseyside). In the lead up to the 17 day celebration young people will be engaging, creating and collaborating with the Liverpool arts community.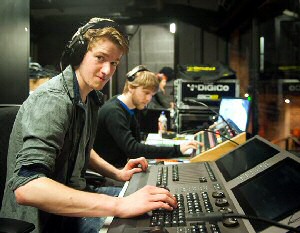 Venues across the City will host Flux Liverpool events, performances, workshops, projects, and exhibitions providing the means for Liverpool's youth to showcase their talents, and develop future business opportunities long after the festival has finished. Flux Liverpool will also offer existing organisations across Liverpool with fresh business perspectives, new connections, and potential new partners.

A board of young ambassadors and producers are developing and leading this new initiative. The board comprises of passionate young co-ordinators with fresh perspectives of their own, whilst being mentored by experienced local and national producers and cultural developers.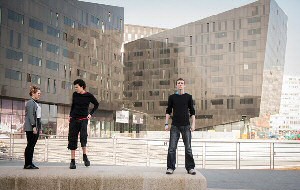 Joe Crawford, Flux Liverpool Ambassador and Producer said:- "Flux Liverpool is going to demonstrate how, given the right tools, our City's youth can exhibit their extraordinary talents for performance, business, and collaboration. I'm really enjoying every minute!"

This new take on a festival is a collaboration between LARC (Liverpool Arts Regeneration Consortium), COoL (Creative Organisations of Liverpool), National Museums Liverpool and Open Culture, it is supported by Liverpool ONE and IdeasTap, with the aim of promoting and encouraging young entrepreneurialism within the arts. Arts Council England has awarded Flux Liverpool with over £90,000 and the 2014 festival is intended to be the first in a series of biennial International Youth Arts and Cultural Festivals in Liverpool and Merseyside.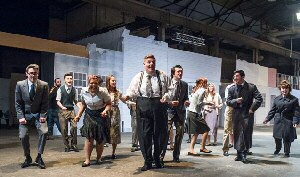 Events on offer throughout the 17 day celebration include Young DaDaFest, Blueprint Festival 2014 for Circuit at Tate Liverpool, The BIG Event and the Young Liverpool Film Night at FACT.

Andrea Nixon, Executive Director, Tate Liverpool said:- "Young people are one of this City's biggest assets and in order for Liverpool to thrive we need to recognise and encourage their creativity and talent. Both the Blueprint Festival 2014 and Flux Liverpool are fantastic opportunities to connect 15 to 25 year olds to the arts and showcase some amazing work from creative young Liverpool."

Sign up to Flux Liverpool mailing list via this link, as well as following them on Facebook and Twitter. Open Culture is a Community Interest Company; with the purpose to increase the profile of and engagement with arts and culture on Merseyside. For more information visit:- culture.org.uk.