Soap Stars Debra Stephenson and Steven Pinder are to star in the St Helens Summer Comedy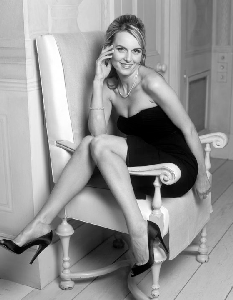 HOT off the huge success of Bouncers - The Remix, Regal Entertainments are delighted to present Neil Simon's Broadway smash hit, Last of the Red Hot Lovers, as the latest in a long line of critically acclaimed summer comedies at St Helens Theatre Royal. Running from 11 June to 14 June 2014, this irresistible romp is set to be the sauciest show of the summer!

Regal Entertainments have added their own unique twist to the play, turning it into a 2 hander, and producers are delighted to announce that renowned celebrity impressionist, Coronation Street and Bad Girls favourite Debra Stephenson will star in this ambitious production in not 1 but 3 roles, playing Elaine, Bobbi AND Jeanette alongside Steven Pinder (Brookside, Crossroads) who takes on the role of Barney Cashman.

Neil Simon is one of theatre's most revered playwrights, with over 30 plays and nearly the same number of movie screenplays, he has received more Oscar and Tony nominations than any other writer. As one of Simon's funniest comedies, The Last of the Red Hot Lovers chronicles the misadventures of Barney Cashman who is in the throes of a mid-life crisis, and his sudden desire for passion and adventure has embarrassing (but hilarious) consequences. When he makes the decision to join the sexual revolution, the married seafood restaurateur attempts to seduce Elaine, Bobbi and Jeannette - 3 very different, but equally eccentric women, in the romantic setting of his mother's apartment. Each attempt proves to be as funny, yet as sad as the last, but Barney's attempts to win over the women are sure to leave the audiences wanting more.

Chantelle Nolan, Theatre Manager said:- "I've always wanted to bring a Neil Simon piece to the Theatre Royal and now seems like the perfect time to do it! The Last of the Red Hot Lovers is one of my favourite plays and is absolutely hilarious; making it the perfect choice as the latest in a long line of Regal Entertainments' summer comedies. I couldn't be more thrilled with the cast, Steven is a superb actor and Debra is one of the most talented and versatile actresses around today; she's a singer, actress and impressionist the perfect choice to play 3 very different roles in one show! I can't wait to get them to get together and see the sparks fly. It's going to be brilliant!"

Thrust into the limelight at the tender age of 14 with her star turn on TV's Opportunity Knocks, Debra Stephenson is perhaps best known for her breakout performance as the psychotic Shell Dockley in the ITV's smash hit Bad Girls, a performance which earned her consecutive nominations for Best Actress at the National Television Awards in 1999 and 2000. She further cemented herself as one of the nation's best loved actress during her 2 year stint as Frankie Baldwin in ITV's Coronation Street. Away from television, Debra has made a name for herself as a singer via her spell on Comic Relief does Fame Academy, which landed her a recording contract and a debut album. Debra is also one of the UK's leading impressionist, honing her craft on stage at stand-up comedy venues including London's Comedy Store and sketch shows including TV to Go (alongside Mackenzie Crooks, Hugh Dennis and Pauline McLynn) providing voices on the iconic Spitting Image and, of course, fronting "The Impressions Show with Culshaw and Stephenson" alongside Jon Culshaw.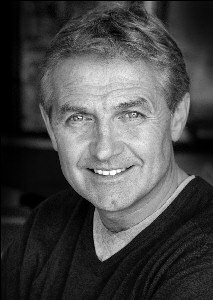 Steven Pinder became a household name through his appearance in Crossroads and his long term stint in the television soap opera Brookside, where he played long standing cast member Max Farnham from 1990 to its conclusion in 2003. On stage Steven starred in the musical adaptation of the dance phenomenon Footloose, alongside Matt Willis, and most recently, he made a special guest appearance in the BBC soap Doctors, alongside Shobna Gulati.

Steven and Debra will bring this hilarious comedy to life under the direction of the Theatre Royal's director of choice, Sylvie Gatrill. Sylvie is a long term collaborator with Regal Entertainments, having directed many of their seasonal comedies including last year's Bouncers: The Remix, The Ciggie Run, The Salon and the record breaking classic Rita, Sue and Bob too. Outside of the Theatre Royal, Sylvie is an acclaimed actress herself having had roles in Bread, Brookside and Emmerdale and has directed critically acclaimed productions at the Royal Court Theatre Liverpool, including Night Collar.

Sylvie Gatrill said:- "I've always wanted to direct a Neil Simon piece and when I read the script for this play, I have to keep putting it down and composing myself... because it's just so funny! I've worked with Steven before on Brookside and can honestly say he is an amazingly talented actor and I can't wait to work with Debra, she is perfect for the job! This will be something special, the likes of which we've never done before at the Theatre Royal, I've not been this excited in a long time!"

The Last of the Red Hot Lovers is side splitting story of self-discovery and is the must see show of the summer; bringing to the stage eccentric comedic characters with a hilarious script written by one of the best. With evening and matinee performances available, don't miss the chance to be left rolling in the aisles of the St Helens Theatre Royal.

In short the listing details as as follows:- Regal Entertainments Ltd. presents:- 'Neil Simon's The Last of the Red Hot Lovers' It runs from 11 June 2014 to 14 June 2014, nightly at 7.30pm, but on 14 June only, it will be on at 2pm as well.£15.00 – Adult and Concessions Available. Book in person at the Theatre Royal Box Office Corporation Street, St. Helens, Merseyside WA10 1LQ (Monday to Saturday, from 10am to 5pm). Alternatively, call:- 01744 756 000 or log on to:- sthelenstheatreroyal.com.
New funding available for local groups in St Helens, Knowsley, Liverpool, Sefton and Wirral
LOCAL groups and organisations on Merseyside, who have great ideas to make their communities an even better place to live are now invited to apply for funding to turn their ideas into reality. People's Health Trust has just launched Active Communities in Merseyside; a funding programme for local people wanting to create fairer places to grow, live, work and age. Using money raised by HealthFit through The Health Lottery, People's Health Trust is looking to invest in projects that support people living in the most disadvantaged neighbourhoods of St Helens, Knowsley, Liverpool, Sefton and Wirral. Active Communities is a funding programme for not-for-profit groups with an income of less than £350,000 a year, seeking investment of between £5,000 and £50,000 for projects lasting up to 2 years. The projects should take place within a small area for a small group of people, such as 20 or 30 streets or a couple of villages.

John Hume, Chief Executive, People's Health Trust, says:- "We're looking to support ideas designed and run by local people which help create even stronger links and ties within communities. Whether it's a tenants and residents' mediation group or a computer skills group for older people, we're interested to hear about it. Applying couldn't be easier; it's about local people telling us what would make their local community an even better place grow, live, work and age. It's an online process with a step by step guide from start to finish."

The closing date for applications is 1pm, on 04 June 2014 and your group or organisation can apply for funding by visiting:- peopleshealthtrust.org.uk.

Would you like to be part of the show at the Liverpool Empire?
THIS years annual 2 week Stage Experience programme will see over 100 young people from the region work alongside industry professionals to stage the full scale musical Cats.

Following last year's impressive production of Grease, Stage Experience 2014 will take place from Monday, 11 August to Saturday, 23 August 2014. We're looking for 120 young people, aged 11 to 21 years, to work with industry professionals to stage a full scale musical.

Stage Experience is an annual 2 week summer school programme during which, over 100 lucky young people will work alongside industry professionals to stage a full scale musical production in just 2 weeks.

Creative Learning Manager and Project Coordinator Natalie Flynn said:- "We're looking for talented, enthusiastic performers who aren't afraid of hard work to star in a production of Andrew Lloyd Webber's classic musical Cats. Stage Experience is a great opportunity for young people to work alongside professionals from the theatre industry and learn about what it takes to put on a professional production. It's a fun, action packed and creative way for any young person interested in performing arts to spend their summer holidays."

Stage Experience's production of Cats features the much loved characters and well- loved songs that audiences are used to but the production has been totally re-vamped for Stage Experience. There's brand new choreography and direction so, the audience can expect to see something different even if they've seen Cats before.

The project involves a lot of choreography and so the young participants will have an intense fortnight learning all of the different routines. Don't worry if you don't have any professional dance experience as there are plenty of opportunities for those who have never had any prior training.

Choreographer Lauren Taylor said:- "For this particular project, creativity is more important then technique. The production is full of high energy dances and we need individuals who aren't shy about learning some new and unique, stylized movements and who aren't afraid to put their own mark on their choreography."

And it's not just dancers who should apply, there's plenty of opportunities for the region's young singers.

Natalie Flynn said:- "We're looking for all types of budding performer, especially singers as it's important that we have some really strong voices in the company as well as great dancers"

Potential participants will need to audition, and these will take place on Saturday, 10 May 2014 and Sunday 11 May 2014. Those who wish to audition need to 1st complete an application form, available to collect at the Empire's Box Office or you can download a copy by visiting:- atgtickets.com/Liverpool and clicking on:- 'Creative Learning'.

The closing date for applications is 1 May 2014 and applications received after this date will not be considered.

Previous Stage Experience projects including Grease, West Side Story and Annie all received rave reviews and the number of applications and auditions have increased year on year. The young people will be supported throughout the project by a professional Director, Choreographer, Musical Director and technical team.

The programme aims to develop the venues' involvement in the community and Stage Experience is a fantastic opportunity for local people to gain an insight into the world of musical theatre and the performing arts. It offers local young people of all backgrounds the chance to take part in a full-scale musical production on the prestigious Liverpool Empire stage. Many participants have taken part in the project every year since its inception in 2007 and some have gone on to star in professional West End productions.

Please note that:-

► ALL the auditions are free and open to everyone regardless of experience.

► Photographs must be passport sized other formats will not be accepted as these are required for identification and licensing purposes.

► Closing date for applications is at 6pm on 1 May 2014. Late applications will not be processed. You can return via post or hand deliver to the Empire Theatre Stage Door or Box Office.

► Places for auditions are limited and we are expecting a lot of responses so please apply early to avoid disappointment.

► Auditions will take place at The Empire Theatre or another City centre location. You will be contacted via email to confirm your date and time.

► You will not need to prepare anything for the 1st audition. You will be take part in three group workshop activities of dance, drama and singing. Those invited to recall auditions will be given work to prepare.

► Following a successful audition the Project fee of £180.00 will be payable. This includes 2 weeks professional tuition, souvenir t-shirt and loan of costume. You will be required to provide some items of costume and your own footwear. Discount available for those enrolling more than one child.

► You must be aged 11 to 21 at the time of the performances.

► If you have any questions please contact via emailing:- natalieflynn@theambassadors.com or call:- 0151 702 7337.

► All correspondence will be provided via email after the closing date; please ensure that you have a working email address and notify us immediately of any changes.
Kate Henshaw Hairdressing Wins North West Salon of the Year 2014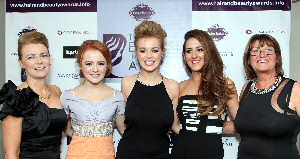 AN Aigburth based salon Kate Henshaw Hairdressing has been awarded with the prestigious title of North West Salon of the Year at the 2014 English Hair and Beauty Awards. It is the first time that a Liverpool salon has taken the award.

Kate and the team went along to the sparkling ceremony, which took place at the Mercure Hotel in Manchester on 30th March, where they picked up the accolade, as voted for by clients.

Speaking after the win, Kate said:- "Even finding out that we were nominated for this award was a fantastic surprise. I received a phone call one day to tell me that our customers had been voting and that the salon was listed as a finalist. I had no idea! To come here and win on the night is the icing on the cake. I am so proud that we have such a loyal client base. It is testament to my staff and all the hard work and ongoing training they put in. We love our jobs, and never more than at a time like this. I'd like to say a huge 'thank you' to everyone who voted."

This is not the 1st award win for the popular South Liverpool hairdressers. In 2012 Kate Henshaw Hairdressing was voted Liverpool's Best Salon by readers of Lifestyle Magazine, then in 2013 the business was rated as 5* by the Good Salon Guide. So it is safe to say that this friendly salon, situated on Aigburth Vale, has proved exceptionally popular with the locals since opening back in 2011.

Kate Henshaw Hairdressing is the only Kevin Murphy Session Salon in the Liverpool region, having been specially selected by the high end product brand for meeting a rigorous set of criteria. As such, Kate and her staff visit London 4 times per year to learn different looks, in line with the seasons, keeping them on trend and in demand. As a result of this affiliation and training Kate has created a specialism for herself in providing a luxury service to bridal parties and the salon is well known to many in Liverpool as THE place to go for wedding hair.

Now, in the salon's 3rd year of business, a recent refurbishment has seen Kate Henshaw Hairdressing move to the upper floor of its 303 Aigburth Road location, to be joined downstairs by partner company Neil Smith Hair; a specialist men's salon. Bringing both brands under one roof has made life much easier for customers, who can now leave sons and partners downstairs with the boys while they head upstairs to be preened. With hair services for everyone under one roof, not to mention yet another award win under its belt, Kate Henshaw Hairdressing, English Hair and Beauty Awards North West Salon of the Year 2014, is an independent Liverpool business that the City can be proud of.