First location revealed on our 'Hidden Views on Merseyside' series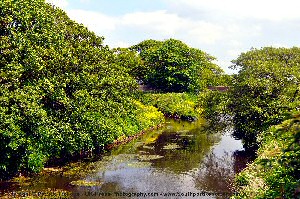 LAST week we asked if any of you could work out the location of this view above. If you are not aware, over the next few weeks we will be looking at hidden photographic opportunities, on Merseyside. This images was also placed on our Twitter account and Andre Gauthier was first to reply with the correct answer as to the location. The image was taken from the The Formby Bypass (A565) bridge over the River Alt, looking up river at the old 2nd World War Machine Gun emplacement known as a 'pillbox'. Sadly many of these pillboxs are now starting to be lost for ever, as they are removed for things like farming or building work, or just crumbling away. These, as some would say are 'blots on the landscape' but really you could say that they are the modern age equivalent to castles and forts in many ways. We should protect the remaining ones, as they are a physical reminder to all generations, since the 2nd World War, of what could have happened and what effect the 2nd World war had on Britan. This one is sited on the banks of the Alt as it joins the Downholland Brook, on what was the original Southport to Liverpool Road. This river can turn tortuous quickly as water levels can change rapidly and the banks can easily stop anyone from getting out in an emergency. This area is still prown to flooding, even though the section is now no longer Tidel, thanks to the Altmouth Pumping Station, Hightown, next door to Formby, hence the large embankments you can see along the river. At the other side of the Pumping Station, the river changes suddenly to a salt water mix as it empties into the Irish Sea, near the edge of the Mersey estuary, at Hightown. Sadly the public can not enter to see the pumping station as it is located in the middle the Army's Rifle Range, known as Altcar Training Camp.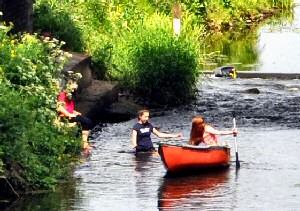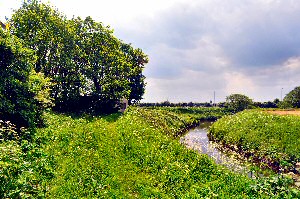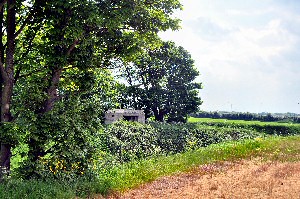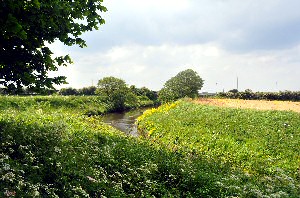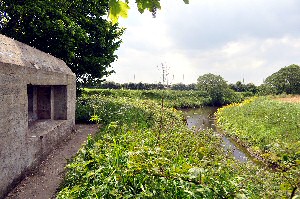 We hope you liked the photos, but please, don't copy them. Please help us to keep our copyright intact and to keep this site online. Click on here now to find out how you can order prints!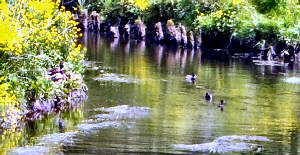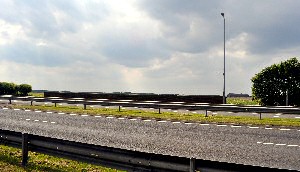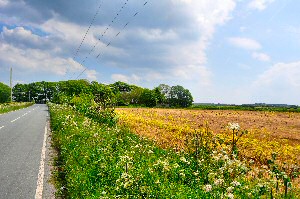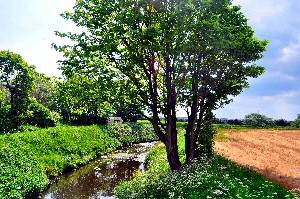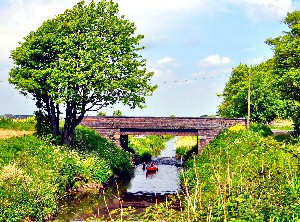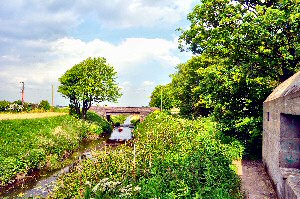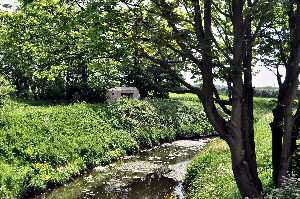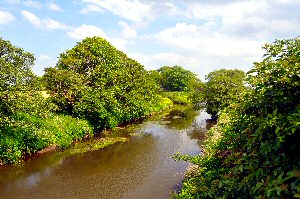 Next photograph (below) in our hidden picture postcard image opportunities is of the oldest patrial on a building of a Liverbird... But do you know it's location?
So if you think you know any hidden views that you think are worth snapping, please do let us know by emailing our newsroom for next week!