Weekend 'jam' packed with music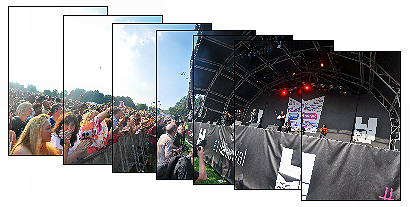 THIS bank holiday weekend will see more than 150 live acts, from 20 countries turn Liverpool's Sefton Park in to the FREE music mecca of the North West!

The Liverpool International Music Festival (LIMF) has already kicked off in style with a sell out MTV gig at Camp and Furnace which saw chart-toppers Ella Eyre, Jess Glynne and Becky Hill wow hundreds in an intimate gig which will be featured on MTV later this year. And even before the bank holiday fun starts, on Thursday, 21 August 2014, when St George's Hall will play host to Grammy award winning producer Steve Levine's Assembly Point Sessions, where he will direct an all star group of internationally renowned artists including Bernard Butler, Tim Burgess, Hollie Cook, Mark King and a full live set from Boy George. Tickets are still available from:- limfestival.com.

From Friday the Summer Jam element of LIMF will take over Sefton Park; meaning one night and three fantastic days of free live music for the whole family to enjoy.

The park will play host to 5 different music areas:-
► Central Stage; different themes each day will see a variety of popular acts perform.

► The International Emerging Sounds Stage; playing host to artists from around the globe who are making names for themselves with their creative and individual approach to music which is earning them deserved world wide recognition.

► The It's Liverpool Stage; will showcase the next musical trailblazers to come from Liverpool, as well as celebrate the legends of the City's music scene. Programmers include BBC Radio Merseyside, Dave Pichilingi from Liverpool Sound City, Bido Lito, Peter Guy and Kevin McManus.

► The LIMF Academy will showcase fifteen of the region's hottest up and coming young acts.

► The LIMF Bandstand programmed by Mellowtone will see bands, soloist and choirs of all ages and genres perform.

Highlights of each day:-
Friday (22 August) – Event opens at 6pm to 9.30pm - The evening sees the start of the free, family element of the festival with the highly anticipated performance of the Royal Liverpool Philharmonic Orchestra. Starting at approximately 7.30pm, they will then be joined by respected Liverpool musicians Ian Broudie and The Lightning Seeds. This special concert will be hosted and broadcast by Classic FM.

Saturday (23 August) – 12noon to 6pm - Central Stage will be all about the British Invasion with a stellar line-up of some of the world's best tribute bands. All you Need is Love (The Beatles), Rocks Off (Rolling Stones) and Who's Next (The Who) are just some of the popular acts taking to the stage

Throughout the rest of the park Stylo G, Bird, Jus Now, Science of the Lamps and Swindle will bring their eclectic mix of music to festival-goers. Sophia Ben-Yousef, who scooped the title of LIMF One to Watch in 2013, will show just why she took that accolade when she takes to the Bandstand.

In the evening the Palm House will house 'You Are Here' which brings together musicians from the triple entente – the UK, France and Russia in what promises to be a night of boundary-crossing brilliance. This event is ticketed, and costs just £5. Tickets can be bought on the LIMF website.

Sunday (24 August) – 12noon to 6pm - With the theme of World Music taking over Central Stage, the likes of Shaggy, Kid Creole, Goldie and BBC Radio 1Xtra's DJ Robbo Ranx are on the line-up.

Throughout the rest of the park cutting edge artists such as Vancouver Sleep Clinic, By the Sea, Taylor Fowlis, Full Crate x Mar and Kate Tempest will entertain crowds.

Monday (25 August) – 12noon to 7pm - Juice FM will bring a pop edge to Central Stage. DJ Fresh will headline the stage with what he describes as 'future jungle'. Foxes will play tracks from her top 5 album, electro-girl group Neon Jungle, Lemar, The Hoosiers and local favourites Tea Street Band will perform. There will also be a very special homecoming for Grammy nominated artist Marsha Ambrosius who is certain to be a show stopper with her amazing vocals.

The It's Liverpool Stage takes on the 'legends' mantle and The Farm, John Power, Clinic and Ian Prowse and Amsterdam are expected to get a very warm Liverpool welcome. And on the International Emerging Sounds Stage Rustie and Evian Christ, who both have a big Liverpool fan-base, will perform.

The details of the full line up can be found online. A brochure can also be downloaded from the site which gives performance times and travel advice.

LIMF Music Curator, Yaw Owusu, said:- "We've already had a fantastic start to this year's LIMF with the success of MTV and there's a huge amount of anticipation around the events still to come. Following last year, we always knew Sefton Park would pull in the crowds and there is a level of expectation in terms of what festival goers want to see. It's clichéd, but there really will be something for everyone. I'm massively proud of the eclectic mix we've got going on; from the world famous names, current chart toppers and some unsigned talent who will hopefully generate a whole new fan base for themselves after their performances. And it's important to remember LIMF doesn't end after the bank holiday, there will be the magical collaboration of Sense of Sound with an ensemble of beatboxers at The Everyman, a live exhibition called Minor Characters at the Kazimier, Club MTV and a huge BET Music Matters event at the East Village Arts Club. It's safe to say, Liverpool is the place to be for music lovers this August."

Full information on everything LIMF related can be found on the festivals website or follow @limfestival on Twitter or Liverpool International Music Festival on Facebook.

The site also includes a Festival Rules section which advises festival goers that glass of any kind is not allowed on site, along with other items including barbeques, air horns and fireworks.
The FAQ section also advises there is no parking available around the park, and visitors should use public transport.

Southport estate agent shows others they way to quicker sales...
THE Quickest Property Sales on Hill Street is one of the latest modern Estate Agents based in Southport. Established by husband and wife team, Neil and Michelle Ellis, they offer a service that is getting quite a reputation as the quickest estate agent in Town, hence the name!

"We are selling a high percentage of our properties within a few weeks" says Neil. Before opening we carried out our market research and asked hundreds of local home owners what they thought would make the best estate agent. We honed our skills and tailored it to meet the local market. We offer a vast knowledge of buying and selling properties quickly, some within only a few days!

By opening the marketing funnel as wide as possible, we aim to give the seller as much exposure as possible to give their property the interest required to sell quickly.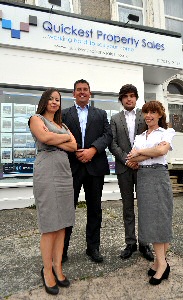 "With accurate valuations, photography which is second to none, and a caring team that know all our vendors and buyers on first name terms, we truly believe we can offer a better service than the surrounding larger established agents. Our main aim is to complete a sale as quickly as we can, with minimum fuss and hassle, whilst giving our customers services they deserve. We keep things simple for our clients and use technology to maximise this process. We have a huge database of buyers ready to buy property and specialist programs to match the property to potential clients. We also use technology to keep our clients informed of every step of the transaction, using plain English not jargon, and arrange viewings by pre-qualified, buyers which are suitable for the property." said Michelle.

So what are your views on the use of technology and why don't other businesses in Southport embrace it as Quickest Property Sales have? If it helps with getting sales, why are so many businesses in the UK slow to react to the changing business landscape? As with this business, the use of the internet can and clearly does result in better sales, and it is not just in the estate agents marketplace that UK business is slow or sceptical about the internet. One thing is for certain, the advantages of using new technology are now becoming clearer, as Quickest Property Sales are demonstrating to their customers each day. So please do let us know your views about the digital revolution and its effects on small business by emailing us to:- news24@southportreporter.com. Are you one of those leading the new charge or are you one who thinks we should hold back? Let us know!
"Outrage as HMS Plymouth 'stolen'" says UKIP
LIVERPOOL Docks owners, Peel Holdings have sent HMS Plymouth on its final journey to be scrapped in a foreign port.

On 20 August 2014, the former Royal Navy frigate where the Argentinians formally surrendered their garrison after invading South Georgia, during the Falklands War, sailed on the morning tide from the river Mersey, leaving her berth for the open seas for the last time. It is thought that She is now heading for a port in Turkey where she will be scrapped, despite a quarter century long fight since it was decommissioned in 1988. Sadly campaigners had fallen short of the £5000 target desperately needed to fund legal action to prevent the frigate being towed away from Merseyside at the end of this month.

Peel told the media that they are:- "very sympathetic to the historical significance of the vessel, but sadly as no public or private body has come forward with a feasible plan to maintain, restore or remove Her during the past 7 years. For that reason, we have been left with no other practical choice, but to dispose of her responsibly."

On hearing this news UKIP, whose Wirral branch has long supported the campaigners, came up with the missing cash and the protest group now plans to apply to have the ship "arrested". UKIP in a press release said:- "A day before they were due to regardless of an interim order that it should not be moved, it has sailed away. Peel Ports intend an ignominious end for the Type 12 frigate; the last in her class; by having her towed away from Birkenhead Docks to be recycled at a Turkish scrap yard."

Phil Griffiths, chairman of Wirral UKIP and North West president, said:- "As soon as we heard the fund was so near, but so far from its target we immediately leapt in to help. This ship is part of our maritime history and was the star attraction in the historic warship exhibition in the East Float Dock. I appreciate it obviously does not have the technology of modern warships, but it could still be used for cadet training and as a tourist attraction. It should be preserved as a memorial for future generations, to remember those who made the ultimate sacrifice for their country. This country does not seem to care about its heritage and appears to want to forget about it, unlike the USA which looks after its heritage. The fight is far from over, but UKIP will continue to closely monitor the situation and do all we can to assist. Our government wastes millions on failed IT systems, but will not invest in an integral part of our history."

Email us your views on this to:- news24@southportreporter.com

A quick background:- The ship was the last Rothesay Class Type 12 Frigate afloat, launched on 20 July 1959, at Devonport Dockyard by Nancy, Viscount Astor. The 2,150 ton vessel was commissioned into the Royal Navy on 11 May 1961, after undergoing after sea trials and being fitting out. Her historic role was to come after surviving in the Far East, when She was sent over to participate in the Falklands War, in 1982, sailing to South Georgia with Royal Marines and SAS aboard. During that engagement, HMS Plymouth's crew provided naval gunfire support, and the Argentinian garrison at Grytviken then surrendered, Lieutenant Commander Alfredo Astiz signing the surrender document on Her. She also provided cover for the aircraft carriers and amphibious vessels and was the first vessel to enter San Carlos Water. In July 1982 She returning to Rosyth for repairs after being attacked and damaged within San Carlos Water after being fired on by 5 Mirage Fighter Jets. By the end, this amazing ship had steamed 34,000 miles around the World. She had also fired over 900 4.5" shells and destroyed 5 enemy aircraft as well. Sadly things did not go that well their after, once retired from service Historic Warships Preservation Trust took her over, renting a berth within the East Float, Birkenhead from the then Mersey Docks and Harbour Company, in 1990. Sadly 6 years on, in 2006, the Trust went into liquidation, HMS Plymouth became, by default, the legal responsibility of Peel Ports. Then in 2007 Plymouth City Council attempted to acquire the vessel and display Her within the City's docks. Sadly this plan failed as no suitable berth could be found and the project was abandoned. A group of campaigners then tried to save Her, but had fallen short by the deadline set by Peel Ports.