Statins 'help prevent tooth loss'
NEW research has discovered that people taking statins for general health problems were almost 3 times less likely to suffer from tooth loss compared to those not on the drug. Patients on statins were compared with those not on the drug over a period of 5 years, and after taking into account environment influences researchers discovered that use of statins could reduce the effect of gum disease and bone loss with the consequence of keeping teeth for longer. Statins, often used to lower blood cholesterol levels, are the most commonly prescribed medicines in the UK. They can help to reduce the risk of strokes and heart attacks, 2 problems that have been linked to increased poor oral health in the past. Although the research is promising for patients currently on statins, Chief Executive of the British Dental Health Foundation, Dr Nigel Carter OBE, believes there's no excuse for not keeping to the charity's key messages.

Dr Carter said:- "There is plenty of evidence to suggest statins have several health benefits. Some people do remain on them for quite some time, and it is encouraging to see this research highlighting a knock-on effect of this is better oral health. However, this does not mean people on statins can forego basic oral health principals. Tea, coffee, a healthy diet and not smoking are just a few things that have been linked to improved oral health, but they all require the foundations of a good oral care routine. Gum disease affects most people at some point in their lives, so there is no excuse for ignoring good dental hygiene. The good news is that poor oral health is nearly always preventable, so it is important that people make caring for their teeth a top priority. Regular visits to the dentist, as often as they recommend, are really important to give the dentist a chance to assess your oral health and, if necessary, give your teeth a scale and polish. Doing this alone won't help your oral health. That's why I'd also encourage a simple routine of brushing teeth, twice a day for 2 minutes using a fluoride toothpaste, which will help to remove plaque; the cause of gum disease. It is also important to clean in between teeth using interdental brushes or floss."

As well as keeping your mouth healthy, Dr Carter offered another reason to keep gums healthy, especially for patients with heart problems.

"A recent study in America looked at almost 350,000 patients with gum disease and discovered that after treatment for gum disease, on going costs for those with strokes and heart problems decreased by more than 40% and 10% respectively. It shows the cost of prevention is far less than the costs and impact of emergency care. You may think you are being financially prudent but the reality is that the cost of neglecting your oral health is even higher. If you have heart problems, the benefits of keeping your mouth healthy are potentially life saving."

World War One Victoria Cross hero honoured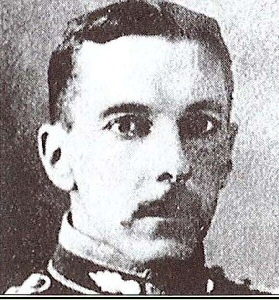 A Commemorative Stone is to be unveiled in memory of a Liverpool man who was awarded one of the first Victoria Cross medals during World War One. Ernest Alexander from Princes Park was a Lieutenant Colonel in the 119th battery of the Royal Field Artillery. In 1914, against overwhelming odds, he defended his World battery at Elouges in Belgium from German soldiers - enabling them to withdraw without serious loss. The citation for the medal in the London Gazette also highlighted his bravery in rescuing a wounded man under heavy fire "with the greatest gallantry and devotion to duty." On Sunday, 24 August 2014, a Commemorative Paving Stone in his honour will be unveiled at the Sunburst Gates at Princes Park; a century to the day since he was awarded the Victoria Cross. It is part of a national scheme run by the Department for Communities and Local Government which will see every World War One Victoria Cross recipient remembered. The event will be attended by Lord Mayor, Councillor Erica Kemp, veterans and serving soldiers from the Royal Artillery and members of the Friends of Princes Park. The Lord Mayor said:- "Ernest Alexander was a brave and fearless soldier whose selfless actions saved many lives. It is important that his contribution to World War One is remembered and I am privileged to be able to attend the unveiling of the stone. It will be a permanent reminder of the incredible contribution that he made to the war effort and his role in making sure that more soldiers weren't lost."

Ernest was also awarded the Companion of the Order of the Bath, the Companion of St. Michael and St. George, and the Belgian Croix de Guerre. He is also remembered with a memorial at Putney Vale Cemetery in London. He retired in 1920 to live in Kingsbridge, Devon, where he died on 25 August 1934, aged 63. Efforts to trace his relatives, including by a local historian, have proved unsuccessful. He is 1 of 8 men from Liverpool to be awarded the Victoria Cross during World War One, and the others will be honoured in the same way between now and 2018.