35% of parents have not even discussed how the children would be looked after should something happen to them
LEGAL & General has released the findings of its latest What Would You Say to Your Younger Self? research. The new study of 2,070 British adults, which looks specifically at the UK's attitudes to important financial decisions, reveals that 35% of parents in the North West with children aged 18 or under have never discussed how their children would be looked after financially should something happen to one or both of them. Another 25% have discussed it, but not done anything about it. The findings clearly illustrate that many parents still find it hard to have those difficult conversations about the impact a death or a critical illness could have on their family.

38% of parents in the North West have discussed this delicate issue and actually done something about it, with 22% having taken out life insurance to protect them financially, and another 19% having made other arrangements for the financial security of their children. Such alternative measures include agreeing with family members to look after children if something were to happen to the parents (16%). The survey showed that parents in Wales are the most likely to have discussed this subject and done something about it (43%) and parents in Yorkshire and the Humber are the most likely to have not even discussed how they would look after their children financially should something happen to them (50%).

These findings are even more concerning in view of L&G's data highlighting the very real risks to families in terms of experiencing critical illness or even death. In the last 12 months, 13% of families in the North West found themselves living in a household that suddenly lost a key bill payer.

Paula Llewellyn, Head of Marketing Legal & General Insurance:- "Tough conversations are never easy to have. But it is important that parents, do consider the unthinkable and make appropriate provisions for their children. The aim of Legal & General's 'What Would You Say to Your Younger Self?' campaign is to encourage people to talk to each other about these tough issues and to realise how making the right decisions today can help make life better in the future."

Paula Llewellyn concludes:- "Nearly ⅔ - 62% - of people in the North West admit that they procrastinate when it comes to getting the right cover in case of critical illness or death. It's never easy to have these conversations, but by talking to your nearest and dearest and then acting to protect your loved ones' futures, you can gain real peace of mind."

Preparing for tomorrow can help make life better today. Indeed, among those we spoke to who do have life insurance cover, 52% said they felt reassured once they got round to taking out cover and a further 47% say they felt a sense of security.

For more information, to share what you would say to your younger self or read the advice of others please visit:- legalandgeneral.com/life.
JEWSON POLISHES UP NICELY FOR MACMILLAN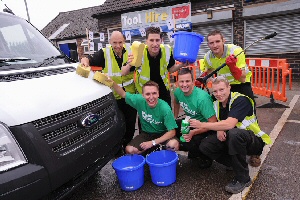 BRANCHES of Jewson, including its Southport branch, have united to get wet and wild in a regional van wash fundraising event to raise money for chosen charity partner, Macmillan Cancer Support. With 57 branches involved, over £14,000 has been raised to support those affected by cancer and their families.

Throughout the day Jewson colleagues worked hard to make their customers' vans clean with their pop-up van wash. Not only did the branches work hard at scrubbing and polishing hundreds of vans, some also held raffles and quizzes that included prizes from our suppliers.

Andy Boileau, Regional Director for Jewson North, commented:- "We held pop-up van washes across a number of our specialist Tool Hire branches as we thought it would be fantastic to do something both useful and fun for our customers, whilst raising money for a great cause. I'm therefore very pleased to announce that we managed to raise an amazing £14,000 for Macmillan. A big thank you for all the great effort from everyone who took part."

Catrin Hale, Partnership Manager at Macmillan Cancer Support concluded:- "A huge well done to everyone who took part in this fantastic fundraising event for Macmillan. I'd like to thank each and every employee at Jewson for their hard work and commitment to our charity partnership. The money raised will go towards funding Macmillan nurses, who help us ensure that no one has to face cancer alone."

Did you attend the branch and have your van cleaned? If so, don't forget to share your pictures on Jewson's Facebook and twitter @Jewson. Alternatively, for the latest news and updates on Jewson, visit the Jewson Blog.
Health check for landlords
WHAT are the 29 hazards and their potential effects on health; inspectors look for when they check rented properties?

That is one of the questions which will be answered at the 1st of a series of sessions designed to help the City's landlords manage their properties to the highest standard.

Councillor Ann O'Byrne, cabinet member for housing, said:- "We want to have good quality privately rented housing which is well managed. We are building on the positive relationships we have with many landlords in the City, while at the same time making it clear that we will not tolerate unsatisfactory property conditions and poor standards of management. I believe that it is important that we support our landlords to help them develop to run effective businesses and provide Liverpool residents with safe and healthy housing."

The new Development Sessions start on Wednesday, 15 October 2014, with an introduction to the Housing, Health and Safety Rating System (HHSRS). It takes place Toxteth Annexe Conference Centre, Aigburth Road (9.30am to 1pm).

As well as showing what hazards the Council is legally required to look for when inspecting a property it will also provide an introduction to health and safety legislation about private rented properties and the definition of vulnerable persons and of defects.

The session costs £40 for CLASS members and £55 for non-members, a 4 hours Continuous Professional Development Certificate is included in the price.

To book a place, contact the Healthy Homes Programme on:-0800 012 1754 or send an email.

Further sessions will be held on the law of agency and energy efficiency in hard to treat properties.
A direct appeal to former Labour Voters:-"Come home to Labour to save NHS, as we can do it together!"
THE GMB has commented on the speech by Ed Miliband, Leader of the Labour Party, at the Labour Party Conference in Manchester on Tuesday, 23 September 2014. Paul Kenny, GMB General Secretary, said:- "This was a good speech well delivered. It contained no personal ambition and was focused on the deep seated problems in the country about which he said are no quick fixes. It was a direct appeal to the millions who stopped voting for us saying... ''come home to Labour to save the NHS, we can do it together.'' There was the same direct appeal on quality apprenticeships, living standards and affordable housing. His starting point is that politics are broken, we have to rebuild; with a vision for a different future. GMB welcome this." Do you agree? let us know by emailing us at:- news24@southportreporter.com.
Lady injured crossing Lord Street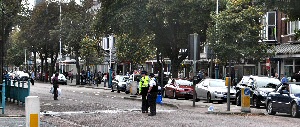 AT around 3pm, on Thursday, 25 September 2014, a lady is reported to have sustained a head injury as she crossed over Lord Street, in Southport. Members of the public went to her aid after she is said to have tripped while crossing at the lights on the junction of Lord Street and Eastbank Street. This has yet to officially be confirmed. We have also been told that she was taken to Southport and Formby District General Hospital after receiving treatment at the location from Paramedics. The incident left the road blocked for around an hour and caused traffic disruption throughout the Town Centre.

Charity calls for safer streets for families, as survey reveals walking and cycling worries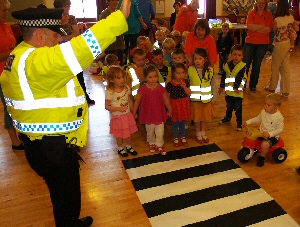 THE charity Brake and Churchill Insurance are appealing for safer streets for families, as their survey finds 64% of the driving public think local roads are at least partially unsafe for families to walk and cycle. The findings come as thousands of tots across the country gear up to take part in Brake and Churchill's national road safety project for nurseries and pre-schools, Beep Beep! Day, as part of a campaign to save little lives.

Brake and Churchill's survey of 1,000 drivers also finds:-
► 16% have had a near miss with someone on foot or bike in the past 12 months.
► 62% themselves worry about being hit by traffic when they're on foot in their area.

As thousands of youngsters start learning about the risks on roads, Brake and Churchill are issuing an appeal to drivers to realise that children's safety is in their hands and join their movement to save little lives. In particular, they are highlighting that drivers can make a huge difference to the safety of families on foot and bike by slowing down to 20mph around nurseries, homes, schools and shops.

Beep Beep! Days involve children aged 2 to 7 at pre-schools, nurseries, and children's centres learning the road safety basics through fun activities, and raising awareness among parents and drivers about keeping kids safe, using advice and resources from Brake. Most Beep Beep! Days happen in the autumn, and more than 32,500 children are registered to take part over the coming months. Nurseries can find out more and register at:- brake.org.uk/beepbeepday.

Concerns about family road safety are justified as traffic is the 2nd biggest killer of children in the UK, and the biggest non-medical killer. In 2013, 48 children were killed and 1,932 seriously injured on UK roads; that's 5 under 16's seriously hurt or killed each day. The overwhelming majority of children killed or seriously injured on roads (83%) are on foot or bike.

As well as calling on drivers to slow down to help protect families, Brake is also campaigning for a safer road environment for kids and adults on foot and bike through its GO 20 campaign.

Julie Townsend, deputy chief executive, Brake, said:- "It's vital we make our roads safer for families and people of all ages to walk and cycle, and drivers can help bring this about. It is unacceptable that five children are seriously injured or killed each day on our roads, and it is unacceptable to deny any child a healthy, active upbringing because of local dangers. Our survey reveals that drivers acknowledge the risks families face on roads, but we also need drivers to realise the difference they personally can made, and always drive as though a child could run out unexpectedly. As thousands of tots gear up to take part in a Beep Beep! Day this autumn, to start learning about dangers on roads, we're appealing to drivers everywhere to help reduce those dangers:-slow down to 20mph in communities to help save little lives. We're also urging more pre-schools and nursery to register to be part of this important project."

Gus Park, director of Churchill Car Insurance, said:- "We are very proud to be supporting Beep Beep! Day once again this year. Too many children die or are seriously injured on our roads each day. Beep Beep! Day is a great way of starting to educate young children on road safety, as well as raising awareness among drivers, including parents and grandparents, of the need to drive with extreme care when young children are about."

REGISTER! Nurseries, playgroups, childminders, infant schools and children's centres can sign up now to run a Beep Beep! Day and receive a FREE bumper resource pack, including posters, stickers and activity ideas. Go to:- brake.org.uk/beepbeepday, call:- 01484 550061 or email.
About Beep Beep! Day...
In 2013, 27,000 children took part in a Beep Beep! Day. Nurseries, playgroups, children's centres and childminders can run a Beep Beep! Day on whatever day is best for them, although most take place during the autumn, including many in Road Safety Week (17 November to 23 November 2014). Nurseries receive a pack of resources to help them run road safety activities and promote road safety to parents and the community.

Beep Beep! Days involve activities such as creating a poster of hand prints saying:- "We hold hands", experimenting with toy cars to learn the words stop and go, and singing road safety songs. Activities are designed to help children to start understanding road safety, and to emphasise to parents and other adults their responsibilities in protecting children.

Sponsorship raised by children taking part helps Brake provide support services for families bereaved and injured by road crashes and run community road safety campaigns.

Advice for parents
When your child starts to walk with you around your community, talk to them about how they must always hold your hand. If your child is likely to pull away from you, use safety reins or a wrist strap. Hold hands until your child is at least 8, or longer depending on their development.

Make sure they understand the meaning of stop, traffic, danger, look, listen, walk don't run, and other key words. Encourage your child's nursery or playgroup to teach road safety through a Beep Beep! Day. Your child's learning will be more effective if they are taught about road safety at school as well as at home.

Full results
These results, released Thursday, 11 September 2014, are from a survey of 1,000 drivers conducted by Surveygoo.

Q1. Do you think families in your local area are able to walk and cycle without being endangered by fast traffic?
► Yes - it is safe for families to walk and cycle in most or all of the local area:- 36%
► Partly - it is safe for families to walk and cycle in some parts of the local area:- 57%
► No - it is not safe for families to walk and cycle in most or all of the local area:- 7%

Q2. In the past 12 months, have you had a near miss or collision with a pedestrian or cyclist, including where you've had to stop or swerve suddenly?
► I have not hit someone, but I have had at least one near-miss:- 13% (18% male, 10% female)
► I bumped into someone but they weren't hurt:- 2% (3% male, 1% female)
► I hit someone and they suffered minor injuries:- 1% (1% male, 1% female)
► I hit someone and they had to go to hospital, but recovered:-0%
► I hit someone and they suffered serious or long term injury:- 0%
► I've been hit while on foot or bicycle myself:- 3% (4% male, 3% female)
► No, never:- 82% (75% male, 86% female)

Q3. When you are on foot in your area, do you ever worry about being hit by traffic?
► I worry every time I walk in my area:- 4%

► I worry often, but not every time:- 10%

► I worry occasionally:- 48%

► I never worry when walking:- 34%

► I never/hardly ever walk in my area - it is too dangerous:- 1%

► I never/hardly ever walk in my area - for other reasons:- 3%