Letters to the Editor:- "Access to Formby Beach"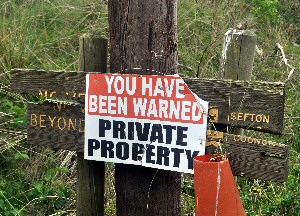 "TO whom it may concern, Last week My husband and I cycled to the beach, passing Shorrocks Hill, ignoring the Private Property - Private Road Signs, past the open gate to access The Beach. I could not see how anyone had the right to put up Keep Off signs on this path which has always been used by Formby Residents and visitors. I found the threatening signs both upsetting and annoying. I found the article discussing the matter, from 8 May 2014. I presume, since the signs all remain that the issue has not been satisfactorily resolved. As I am 65, and visited this spot regularly, as a child, with my family who came to Formby in 1940. I was furious to meet barking, free roaming dogs and hostile signs which conflict with other signs, put up by Formby Council. ARE these signs illegal? If so why do they remain? Perhaps the residents of other roads in Formby eg. Gores Lane - where residents have restricted access all year round due to people avoiding parking charges should also put up signs to keep people away, as if they own the road, and the village. These signs deter people from accessing the Beach. Who has the right to do that? I hope that you will pursue this matter further." Therese Howard.

Editors reply:- "Thank you for your email. Yes, we are aware that some of the signs are still on the dunes land, and that it is on Sefton Council owned land. We have, as you can see informed them of that issue some time back. Unfortunately, some of the signs are on a section of Lifeboat Road, and that part is Private Property, as we stated in the report. We have forwarded this email on to the Council to get a reply for you. As for the parking issue, it is sadly a very hot topic as of late in the Formby and Freshfield area. The issue of parking areas has been made more problematic following a spate of incidents in the Lifeboat Road over the last year or so. These have issues has been exacerbated since restrictions were put into place around the Freshfield National Trust Car Park, at Victoria Road, Freshfield, due to storm damage and erosion issues. With regards the dogs, I have been a dog owner and have lived nearly all my life in Formby, and this has never been an issue. Formby has a long history as a dog friendly area and locals are very proud of that fact dogs can be let off their leads. People need to remember that letting a dog off the lead is fundamental to its welfare and as long as by-laws in that area permit it and the owners keep them in check, and clean up after them, it is not an issue. Dogs will bark and growl, as it is part of their play and being off the lead lets them socialise with other dogs, so you will see and hear them playing. Dogs being let off is not a major problem, as the area has a very big dog walking community and the majority of dog walkers and their dogs are extremely responsible. Many of the dog walkers aid in the upkeep of the area and help the Ranger Service, so putting unnecessary restrictions would be unfair on the owners and the dogs, thus it would be very detrimental to the community as a whole. Without the dog walkers, the area would not be as good as it is today, so we are saddened to hear that you find the 'free roaming dogs' an issue. We would like to know when you visited and what section of the dunes you are talking about, as it might coincide with one of the days that the area had major problems, which are extremely unusual for the area. The big issue for many is, as you say, the:- 'hostile signs which conflict with other signs put up by Formby Council.' Once again thank you for your email and we will let you know what we hear from Sefton Council." Patrick Trollope BA (Hons) LBPPA

If you have any views on the subjects raised in this letter please email our newsroom with your views and feelings to:- news@southportreporter.com.

Local sign language interpreter shortlisted for prestigious award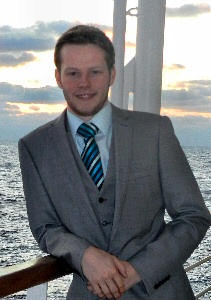 A Liverpool based British Sign Language (BSL) interpreter has been shortlisted for a high profile national award by UK charity and leading awarding body in deaf communications, Signature.

Ray Williams, 24, from Liverpool, has been named as one of four contenders in the Communication Professional of the Year category at the 2014 Signature Annual Awards, in recognition of his contributions to the field of deaf communication and language access services.

The awards honour individuals, organisations and community groups that are striving to break down the barriers of communication between deaf and hearing people.

Ray, whose parents are both deaf, was brought up using both spoken English and BSL. He knew from a young age that he wanted to become a BSL interpreter in order to improve communication between hearing and deaf people.

After spending a year as a Communication Support Worker at a media company in London, which saw him interpret programmes for Channel 5 and CBBC, Ray achieved his goal of qualifying as a Registered Sign Language Interpreter (RSLI) in 2011.

He also wanted to support families similar to his own, so he became heavily involved with the activities of CODA UK and Ireland (Children of Deaf Adults), which provides information, guidance and events for CODAs of all ages. Ray is now a director at CODA UK and Ireland and a board member of CODA International Inc, dedicating his time to interpreting, fundraising and driving the organisation forward.

Ray said that:- "I am incredibly passionate about providing high quality interpreting services to individuals and organisations that need them and breaking down communication barriers. I've been lucky enough to work with hundreds of deaf parents, volunteers and professionals over the last 3 years, and I hope to continue to make a difference in the deaf community. It's an honour and a privilege to be nominated for this award and recognised for the work I do."

Jim Edwards, Signature chief executive, said:- "The Signature Annual Awards is a great opportunity to acknowledge communication professionals like Ray, who is described by his colleagues as being inspirational and motivational. His clients are equally complimentary, highlighting his professionalism, confidence and flexibility. Ray is excellent at what he does and is skilled in interpreting even in heavily technical business environments. Additionally, the fact that CODA UK and Ireland has gone from strength to strength in the time that Ray has been a director is testament to his hard work and commitment."

Ray will join shortlisted entrants in categories such as Organisational Achievement, Community Spirit, Teacher of the Year, Learner of the Year, Young Learner of the Year and Centre of the Year. The winner will be announced at a prestigious ceremony at Durham Cathedral, on 10 October 2014.