Letters to Editor:- "The death of Lord Street"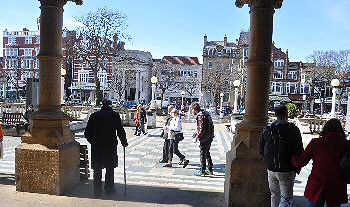 "CAN anyone from the Council please tell me what the h**l is going on with Lord Street, Southport? I had to laugh when I heard a radio advert selling the wonderful Town of Southport..... And it is wonderful, calling Lord Street the jewel in Southport's crown! On my last count, there was 16 empty shops, with an array of not so wonderful charity shops and 2nd rate cafes!!! Are the Council and Church charging too much for rent that the shop owners can't afford it, or is the retail demographics purely aimed at our senior citizen and pushing our children to the much better shops of Liverpool!!! Unfortunately, the slide started years ago, with the last nail in the coffin being when Russell & Bromley left! My partner works in 1 of Southport's famous department store, her area only took in £35 today...... So once again, can anyone from the Council please tell me what the hell is going on with Lord Street, as its dying???" Jim (A concerned resident)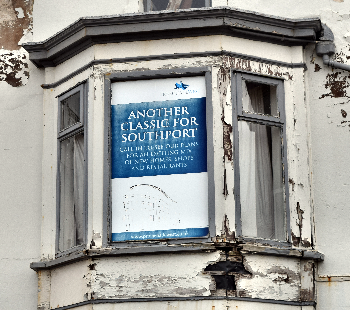 Photo above was taken in Southport, but not on Lord Street.
Editor's reply:- "Thank you for your email. We do agree that the area is dying and needs CPR asap, not just Lord Street though. The list of problems is very long sadly… First off we have some fantastic cafes on Lord Street, so we can't support your view about 2nd rate cafes... Also it's not the Church that is an issue for rent in Southport. They have no connection to the shopping habits or the rents in the Town… Most property is owned now by large businesses or pension trusts, based in London or Manchester. The problem is that Southport's been hit with the perfect storm. Business owners, who just do not want to advertise with local media, like ours and live in denial of the internet... When they do go 'online' the only pay large businesses, like Google, Facebook, who take the cash out of the area and do nothing for them. Then you have the massive issues over parking, or lack of free and cheep parking. That has been proven time after time again, but the Council, based in Bootle, will not change the way they work… Rents are often astronomical and unrealistic for the footfall on the likes of Lord Street, but again remember, they are set by groups often outside Southport. Then you have a prolonged lack of investment in the buildings themselves, plus the infrastructure with in the Town. That is partly the Council, but also to blame are local businesses, and national businesses and organisations that are in the Town. Add to this, the fact you can't go down the main roads without charity collectors asking for donations, along with drunks begging and shouting abuse at people, and a host of other issues… Sadly without proper investment and the support of locally businesses, by local people, supporting businesses like ours, who try to help other businesses, we will never rebuild our once amazing Town… It is not lots just yet, but we will loose it, if action is not taken soon!"

Monitor defers foundation trust application of NHS trust in Liverpool
MONITOR has deferred Royal Liverpool and Broadgreen University Hospitals NHS Trust's application to become a foundation trust for 12 months.

The trust provides specialist and acute services to more than 465,000 people across Liverpool.

Following a rigorous assessment, Monitor concluded that the trust has shown improvements in the way it manages the quality of its care, but its current financial planning needs further work. The trust has taken steps to strengthen its board, which needs to further develop robust plans to provide good value for money services for patients in the long term.

Miranda Carter, Executive Director of Provider Appraisal at Monitor, said:- "We are deferring our decision on whether Royal Liverpool and Broadgreen should become a foundation trust for a year. In light of the new hospital it is building we want to give the trust more time to improve its financial plans. The next year will also give the trust time to induct new board members and to develop its plans to participate in Healthy Liverpool to improve care across Liverpool."

There are currently 151 NHS foundation trusts in England; over 60% of all trusts in the NHS. Foundation trust status gives patients a greater say in their healthcare, and foundation trusts have more freedom to shape services to match the needs of local people. NHS foundation trusts are:-

► Free from central government control and able to decide how to improve their services.

► Able to retain any surpluses they generate to invest in new services, and borrow money to support these investments.

► Accountable to their local communities, with local people as members and governors.
Examine your options before heading to hospital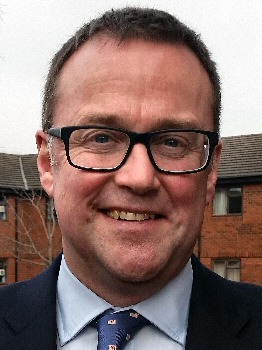 EXAMINE your options if you need medical help is the message from a health chief as the darker, chill autumn nights draw in. "As we all get used to being back at work and school after the summer holidays, it's worth remembering that there are many routes to getting medical care. Coughs, colds, sore throats, upset stomachs, general aches and pains, and flu will usually clear up on their own. Keep warm, drink plenty of fluids and, if appropriate, treat with over the counter painkillers such as paracetamol. You should contact a GP or the GP out of hours service for help with injuries or illnesses that won't go away. A&E is for people facing life threatening and serious emergencies such as serious accidents, serious burns, breathing problems, heart attacks and strokes. You don't need an appointment at A&E but we'll make an assessment on arrival and, depending on how urgent treatment is needed, you may have to wait up to four hours. The triage nurse or clinician may also signpost you to a different health care provider such as your GP, dentist or pharmacy. That's why you might be better examining your options first and choosing another NHS service; or even treating yourself. Alternatively, West Lancashire Health Centre at Ormskirk hospital is open from 8am to 10pm all year round. Skelmersdale NHS Walk-in Centre at The Concourse is open from 7am to 10pm weekdays and 9am to 5pm on weekends. Local pharmacies and NHS Choices are also a good source of information and advice." said Simon Featherstone, Director of Nursing and Quality at Southport and Ormskirk Hospital NHS Trust.