WLYC24 Hour race 2015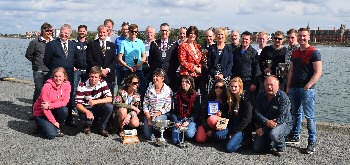 OVER Saturday, 12 September and Sunday, 13 September 2015, the West Lancashire Yacht Club's 24 Hour Race took place with teams from all over the UK and abroad taking part in what was a challenging endurance race. Thanks to the relative safety of Southport's Marine Lake, this race is very much a family event as well as a sailing community event, with young and old taking part. The result is a fantastic blend ages and skill levels and it is now regarded as 1 of the hardest endurance races in the world, for the sport. This race is so well known that Olympic and Paralympics team members use it to develop their skills, including gold medallists! This year's race might not have any major sporting heroes in it; that we know of, but for the teams taking part, it was not going to be plain sailing! From the very start accidents happened, with 1 of the boats capsizing and floating past the start line! Even the very end of the race had its accidents, with 1 of the small craft getting stuck on 1 of the course markers, very close to the finish line! But for those taking part the skills used and tested over the 24 hours help to development the best characteristics that typify a team achieving sporting excellence in international events, like the Olympics. So if you watched the race, you might have seen a future Gold Medallist or Medallists! This year's race had boat loads of light hearted humour and eccentric antics, especially with one team, from Jumbles SC, who had a load of Minions sailing in their boat! We can't wait to see what happens next year… Well Done to South Staffs Sailing Club for again winning the WLYC24 Hour race! To see a sample of our photographic coverage that will be in next weeks issue, please click on here and also we will have lots more pictures in next week's issue as well!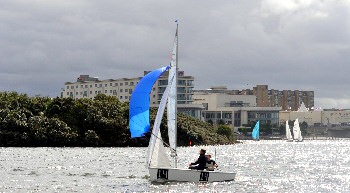 Did you know that this unique event marks its 50th year in 2016 and the blub wants Southport to help make this extra special. Please contact them if you can help raise money, if you can offer activities to entertain people, or if you want to take part in the race! Go to the WLYC website or visit the clubs official Facebook Page for information. Let's help them make the 50th event a glowing success and reward them for bringing Southport so much good PR over the last 50 years!

Did you attend the 2015 race? If you did, please let us know what you thought of the race via emailing our newsroom at:- News24@SouthportReporter.Com.