Southport Sees Tight Security.
Photograph's and report by Patrick Trollope.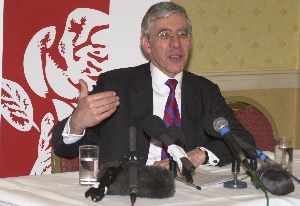 ON the 1st of February Southport was subject to tight security as the North West Regional Labour Conference got under way at the Floral Hall. Out side anti-war demonstrators braving the cold wind and rain shouting "One, Two, Three, Four, We don't want no bloody war!" as Foreign Secretary Jack Straw arrived. The protesters came from near and far to voice their concerns about action in Iraq.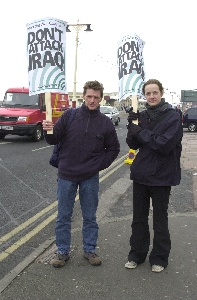 One anti War protester said "It is wrong to go to war. We need more proof before any action is even thought about."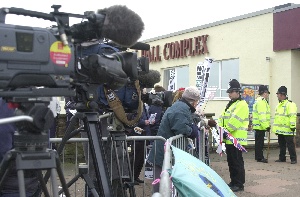 Inside it was very relaxed. Everyone was in good humour despite the bad weather outside. Representatives from Trade Unions and organizations from across the UK and the North West were inside. Also inside was a stand promoting Liverpool's bid for Capital of Culture 2008 (below).