Review:- "Stewart Francis in Liverpool"
Review by Jo Forrest.
THE Canadian comedian, actor and writer, Stewart Francis is currently on tour, in the UK, with his new show 'Pun Gent.' On 11 November 2015, Stewart played at the Liverpool Philharmonic to a packed audience. He is a Canadian comedian, actor and writer. He has been a frequent guest on shows like Mock the Week and 8 out of 10 cats and is best known for his dead pan one liners.

His hilarious new show proved that nothing was out of bounds and for 60 packed minutes he delivered some of the best puns I have ever heard. Quite a feat if honest as it can't be easy. Most comedians spend their time building a story and creating the scene before delivering the punchlines.

The set was really simple with just a small screen on stage, however this displayed several cartoons all created and written by Stewart Francis, sadly I was not able to see them from where I was sat, but if the show was anything to go by then these would have been equally as funny.

The show opened with the brilliantly funny and fellow Canadian, Allyson June Smith. Her spot lasted for 30 minutes and had the audience in stitches. She talks about how she has gone from a teacher to comedienne, did some brilliant impressions of Britney Spears and Shakira and went on to talk about how she took her mum out to see an erotic male dancer for her birthday.

This is a show that is well worth seeing, both comedians delivering a total of 90 minutes of non stop laughter.
Care Chief warns Merseyside MPs of looming care crisis
PROFESSOR Martin Green OBE, the Chief Executive of Care England has written to MPs in Merseyside to warn that within 5 years, nearly 33% of elderly people in Merseyside could struggle to find a residential care home bed, as care homes are forced to close their doors. The warning comes after the sector has struggled with chronic public sector underfunding over the last 5 years and is now facing huge additional costs with the introduction of the National Living Wage.

In light of deeply worrying findings in a report published by independent think tank ResPublica released on 11 November 2015, Professor Green wrote to Merseyside MPs urging them to contact the Chancellor ahead of the Comprehensive Spending Review on 25 November 2015, and impress on him the seriousness of the crisis facing the care sector unless urgent extra sufficient government funding was provided.

ResPublica's report, entitled:- 'The Care Collapse - The Imminent Crisis' in Residential Care and its Impact on the NHS, evidenced that, following the introduction of the National Living Wage, in April 2016, 37,000 local authority funded care home beds will be lost in England as care homes are forced to close their doors. This equates to a 28% shortfall in the number of care home beds needed to meet demand by 2020. ResPublica also predicts a £1.1bn funding gap, a third of which will be due to the increased cost of paying staff the National Living Wage.

Professor Green's letter emphasised that the care sector welcomed the implementation of the National Living Wage for carers in recognition of their very difficult and demanding role. However, the industry leader warned of the effect of this on care home finances and the sustainability of the care sector. Unlike many businesses, staff wages account for 70% of care homes' costs, and 55% of all people in residential care are state funded by local authorities or Clinical Commissioning Groups who must be able to meet the increase in costs caused by the National Living Wage.

The problem does not stop there. It will fall to the NHS to care for those older people who cannot be placed in care homes, and this is set to cost the NHS £3 billion. Professor Martin Green, Chief Executive of Care England, said:- "It is no exaggeration to say the care sector is on the brink of a catastrophic collapse, and in desperation we are turning to MPs in Merseyside for support. We urge them to write to the Chancellor and impress on him the seriousness of the situation which will have a significant impact on thousands of elderly vulnerable people in Merseyside. MPs and the government must act swiftly or be faced with a care sector crisis bigger than the collapse of Southern Cross, and more severe than that facing the steel industry. As ResPublica reported, some 37,000 residents may be made homeless if the sector collapses; these are real, vulnerable elderly people and their families who will be affected, with the government facing a human tragedy of its own making. It must act urgently and effectively to save the care sector."
What are your views on this issue?
Please email us to:- news24@southporteporter.com and let us know your thoughts!

Social care stars celebrated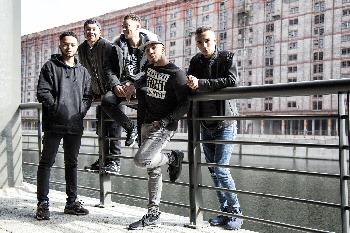 LIVERPOOL'S social care stars are to be celebrated in a glittering awards ceremony at St George's Hall. The Social Care Star Awards on Friday 20 November are the idea of the Children In Care Council, which acts as the voice of young people in care in Liverpool.

They have worked closely with Children's Services and Culture Liverpool to put together the event, which will be hosted by Jay Hynd and Ellie Phillips from Bay TV Liverpool and opened by the Mayor of Liverpool, Joe Anderson.

As well as rewarding young people, foster carers and staff for outstanding achievements, the event will also feature music from MiC Lowry; critically acclaimed as one of the most exciting young RnB groups in the world - and 18 year old singer and care leaver Molly Fairclough who was chosen to perform following auditions.

Categories at the awards include:- 'Rebel to Role Model', which recognises a young person who has overcome life challenges to transform their life, and achievement awards for sport, performing arts and education. Also celebrated will be foster carers and social care staff for their work with children in care, families and partners.

Mayor Joe Anderson said:- "Too often we only read bad stories about children in care, but I know the reality is that there are many success stories and the Star Awards is aimed at celebrating them. This will be an amazing evening which will feature some truly inspirational people and demonstrate the brilliant work that goes on every day to support our most vulnerable young people."

Michael Binns, participation officer with Children's Services and formerly Chair of Liverpool Children in Care Council, said:- "This event is to celebrate the big family of Liverpool, from the corporate parents that are Council Workers, to foster carers and young people. It is the 1st time that we have had one big family celebration and the idea came from the Children in Care Council to celebrate how many different people are involved in supporting our young people."

A number of sponsors have generously funded the cost of the evening. They are: Little League Sports; Signature Living; Liquid Logic; ICT Revolutions; School Improvement Service; Penny Lane Hotel; Liverpool FC; Everton In the Community, KPMG and MSP Global Ltd.

Molly, who is in the process of getting her own flat as she moves to living independently, said:- "Being asked to sing at the awards is huge for me as it has given me an opportunity to work alongside a professional vocal coach. It really is the best thing that has happened to me in such a long time and is helping me look towards the future."

Local artist Cathy Cross from Make Space Create; who designed the family area at the Liverpool International Music Festival; is creating a Tree of Aspiration especially for the evening which people will be able to use to express their dreams and hopes.

Liverpool has over 150 more looked after children than it had 5 years ago, and the number now stands at more than 1,000. The rise is due to a greater level of awareness of the issue of child neglect and abuse following the Baby Peter case in Haringey, and is reflected across the country

The City Council has over 300 foster carers currently looking after children, and the City is aiming to recruit more to keep up with the demand for loving homes.

People interested in fostering can visit:- FosteringForLiverpool.Co.UK to find out more or call the recruitment line on:- 0151 515 0000.