Local pub revamp creates jobs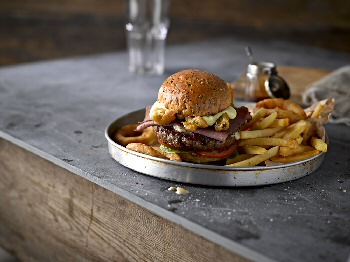 THE Bold Arms, on the Botanic Road, in Southport is creating a number of new jobs as it undergoes a significant transformation. The pub was closed temporarily on Monday, 16 November 2015, to begin an extensive refurbishment that will see it reopen on Thursday, 3 December 2015. As part of the investment the pub, which is owned by Greene King, will receive a complete makeover, introducing a lighter colour scheme with some signature pieces of furniture and contemporary fixtures. The bar will be completely revamped, with the introduction of an extended selection of local and national ales and world beers. The food offering will also be enhanced, with the pub unveiling a mouth-watering new menu; this features dishes such as an American craft burger served with sliced pastrami, fried pickles and mustard mayo; a Caesar flatbread with BBQ sauce and mozzarella, and a pastrami sandwich that comes with American mustard and baby gem lettuce.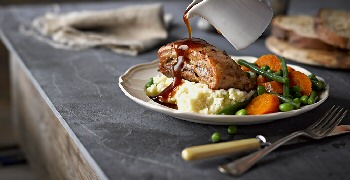 General manager, Sinclair d'Albuquerque, said:- "We're incredibly excited to be undergoing such a huge transformation. The Bold Arms is a lynchpin of the local community, so we're pleased to be able to offer even better surroundings and a great new menu to both our loyal and new guests alike. We're particularly excited for people to try the sumptuous seasonal dishes from the autumn menu; we're sure it'll be a hit!"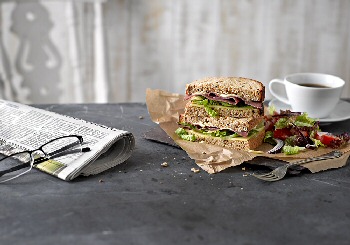 Sinclair is also looking to recruit new team players for full and part time positions across the bar and in the kitchen, he added:- "We're on the look out for dynamic, hard working individuals on the bar and in the kitchen who want to be part of our family of team players at the Bold Arms." If you are interested in a position at the refurbished pub please send your CV to Bold Arms, Botanic Road, Southport, Merseyside, PR9 7NE...

Traffic signal investment set for green light
TRAFFIC lights in Liverpool up to almost ½ a century old are to be replaced, thanks to a £5 million investment. A report to the Cabinet on Friday, 27 November 2015, recommends lights infrastructure dating back to 1967, is replaced with the latest low voltage LED lanterns, to reduce energy and maintenance costs, together with new poles, signal heads, cabling and ducting.

Liverpool Council says that:- "The scheme will target 11 major routes, junctions that are more than 25 years old and sites with a significant history of faults and will take place over a 3 year period from 2016 to 2020. The work complements the City's £80 million investment in highways, in which traffic controlled junctions are also being reviewed and upgraded when work takes place as part of roads and footpath. In total, it will mean that around half of the City's traffic signal infrastructure will be replaced over the next few years."

Councillor Malcolm Kennedy, Cabinet member for regeneration, said:- "We have all been caught up in disruption caused by the failure of traffic lights, and it also costs us more as the maintenance costs and repair bills are higher. This is a good investment as it will reduce our energy and maintenance costs in future, and has the added benefit of helping traffic flow more smoothly on our roads This is part of our wider commitment to tackling long-standing historic underinvestment dating back many decades to make life easier for pedestrians."

We are also informed that 7 satellite junction boxes, which between them control the City's 478 traffic light and pedestrian crossings, are also to be upgraded, to improve reliability and reduce the number of failures.
The routes which will be improved are:-

► Speke Road, Liverpool.
► Aigburth Road, Liverpool.
► Park Road, Liverpool.
► High Street (Picton), Liverpool.
► Prescot Road/East Prescot Road, Liverpool.
► West Derby Road, Liverpool.
► Townsend Avenue/Lane, Liverpool.
► Utting Avenue, Liverpool.
► Longmoor Lane, Liverpool.
► Queens Drive and the Strand, Liverpool.

The City's 25 oldest traffic lights, and their age in years, are:-

| | |
| --- | --- |
| Junction | Age |
| Mather Avenue/Booker Avenue | 48 |
| St Marys Road/Dock Road | 46 |
| Rathbone Road/Binns Road | 42 |
| Walton Lane/Priory Road | 40 |
| Pilch Lane/Dovecot Avenue | 40 |
| Brodie Avenue/Booker Avenue | 39 |
| Menlove Avenue/Cromptons Lane | 36 |
| Overton Street/Overbury Street | 36 |
| Menlove Avenue/Woolton Road | 34 |
| Walton Hall Avenue/Richard Kelly Drive | 32 |
| Vauxhall Road/Boundary Street | 32 |
| Croxteth Road/Sefton Park Road | 32 |
| Princess Drive/Yew Tree Lane | 32 |
| Town Row/Melwood Drive | 32 |
| Lodge Lane/Wordsworth Street | 32 |
| Halewood Road/Grange Lane | 31 |
| Woolton Road/Taggart Avenue | 31 |
| Church Road/Woolton Road | 31 |
| Church Road/Speke Road | 31 |
| Commercial Road/Sandhills Lane | 31 |
| Orrell Lane/Moss Lane | 31 |
| Stanley Road/Bankhall Street | 31 |
| London Road/Lime Street | 31 |
| Woolton Road/Springwood Avenue | 30 |
| Hunter Street/Islington | 29 |