Who doesn't love a good old Panto at Christmas?
Review and Photograph by Jo Forrest.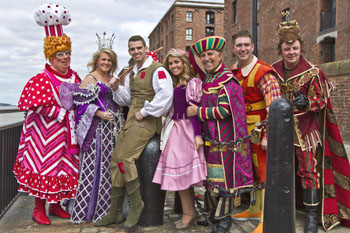 DICK Whittington, written by Eric Potts, lasts for just over 2 hours and we are treated to a brilliant 3D underwater scene, with more than just a hint at Finding Nemo, just before the 2nd ½. Some of the best comic performances for the night come from Idle Jack, played by Liam Mellor and Sarah The Cook, played by Eric Potts. Although I did think at times some of the innuendo was perhaps a little too inappropriate for the younger audience, who hopefully didn't ask to many awkward questions.

The leading roles were played by Emmerdale's Kurtis Stacey and Leanne Campbell, who take us on their journey of romance as Dick arrives in Liverpool from Manchester seeking his fortune with his Faithful Cat Tommy, played by Haley Good and watched over by the lovely Sally Lindsey who plays the motherly character of Fairy Fizackerly.

Although 1 of the less traditional shows, Dick Whittington is still a firm favourite and was a definite hit with the audience. A bight a colourful set, with elaborate costumes and a brilliant cast, this show did not fail to deliver. Full of laughs and catchy songs it had the whole audience joining in. It has all the right ingredients for a great panto, romance, comedy, great songs and not to mention the baddie who in this case is King Rat, played by Warren Donnelly.
Dick Whittington is on at the Liverpool Empire Theatre until 3 January 2016. This show is 5 out of 5 so don't miss your chance to see it!
Mind your manners amid festivities says the BTP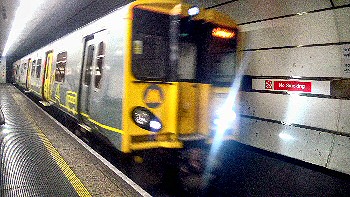 THE British Transport Police (BTP) are asking revellers to be mindful of their manners in the run up to Mad Friday as abuse towards station staff and anti social behaviour will not be tolerated.

Officers will be out and about at stations across Merseyside to provide reassurance to passengers and staff travelling in and out of the City and making sure any troublemakers do not ruin the festive season for others.

Typically at this time of year, as people travel into the City for festive drinks and work parties, spirits run high and trains are busy, but a minority can take the celebrations too far and having consumed a large amount of alcohol become rude and abusive to station staff, making journeys uncomfortable for other passengers.
Anyone considered too intoxicated will be refused travel on Merseyrail trains and officers will be enforcing the company's dry train policy.

Inspector Paul Nightingale, who is leading the British Transport Police Christmas operation across Merseyside, said:- "Please respect station staff; they are there to assist and facilitate your journey, not to be subjected to abuse. Please be in no doubt that any abuse of station staff will not be tolerated and will be dealt with robustly. We want everyone to enjoy themselves and have fun, but it's important to reinforce the message that everyone is entitled to travel in safety."
Officers are also advising visitors to the City to make sure they know the times and details of their trains and to plan their journey home.

This Christmas, Merseyrail will run two extra late night/early morning services on the 20 December 2015. It will also run a limited Boxing Day service.

Insp Nightingale added:- "Plan your Christmas journeys in advice and expect services to be busy. Be respectful and just have a little bit of patience if your train is late or it's cramped. We would also say to anyone who is travelling after having a bit to drink, to be mindful of their fellow passengers. If you're in the City to celebrate, then keep an eye on your friends too. Let's all enjoy a trouble free Christmas and show a bit of goodwill to all."
Chief Constable Sir Jon Murphy and PCC Jane Kennedy comment on Police funding announcement
THE Chief Constable Sir Jon Murphy, said:- "Following the Chancellor's Comprehensive Spending Review issued in November, we have today received confirmation of our funding for the next year and an outline of what the overall funding will look like for the Police service over the next 3 years.

It now appears that we may not have to cut as deeply, or as quickly, as we had 1st anticipated, but there will still be a requirement to make significant savings, changes and reforms, albeit over a slower period of time. As a result we are revisiting proposals recommended in relation to the structure of the Force.

The Force needs to continually adapt with the times if we are to meet the constantly changing demands of the community. We have also identified that there are still some areas where the Force could make changes to improve efficiency and effectiveness, whilst at the same time enabling investment in priority areas for the Force.

I am pleased say that at this stage the Force will not be pursuing some of the planned changes announced in the autumn, which included considerations to disband the Mounted Department and lose our Police Community Support Officers (PCSOs).

However, it is important to stress that once we have more detail around funding, the Mounted Department, will still be subject to further review . We will also continue to review the required establishment of PCSOs.

As a result of today's announcement we can confirm that we will now be able to avoid compulsory redundancy for PCSO's and will not be pursuing termination of their contracts in the immediate future.

Additionally, we will now be in a position to recruit new police officers in the New Year.

The last few years have, without doubt, been difficult and unsettling for officers and staff within the organisation, but despite this they have continued to maintain a professional and effective policing service for the public of Merseyside.

I hope that the news today will bring them some cautious optimism for the future and will give our communities some reassurance in relation to our commitment to provide them with the best possible service."


Merseyside's Police Commissioner Jane Kennedy has welcomed the news that the Home Office has largely protected police budgets.

The Government has this morning delivered the Provisional Police Settlement Grant which details the funding that will be given to Merseyside Police over the next year in the form of a Written Ministerial Statement. It confirms that Merseyside Police is facing a 0.6% cut to its grant in 2016.

The Home Office are assuming that this reduction will be off-set by the Police Commissioner increasing the element of the council tax precept by the maximum allowed, which is about £2 a year extra for a household in a Band A property.

After taking inflation and committed costs into account, the Force still faces some cuts in 2016 and beyond.

However, the Forced redundancy of PCSOs and the closure of the mounted unit will not now take place. Both services will be reviewed, but with a view to long term development to meet the challenges of policing in the 21st century.

Merseyside's Police Commissioner Jane Kennedy said:- "This is good news. We still need to analyse the settlement in greater detail, but it looks largely positive; almost a best case scenario. We will still have to make some cuts and it won't be an easy ride. There will still be challenging times ahead, but the situation is very much brighter than we feared. I welcome the Chancellor and the Home Secretary's decision not to impose the major cuts of up to 40% that we were being asked to prepare for. The Chief Constable and I publicly urged Ministers to realise the hugely damaging impact such cuts would have. They have clearly listened to Chief Constables and Police and Crime Commissioners and the public and have protected Police budgets so that we can continue to work to keep our communities safe. This announcement will come as a huge relief to the hard working men and women of Merseyside Police who are committed to serving the public. With this announcement comes greater security for Police Forces for the next year, but it also means that my colleagues and I now have to make sure we continue to use the public's money in the most effective and efficient way for the people we serve."


Duran Duran end the 2015 UK Tour in Liverpool
Photographs by Jo Forrest.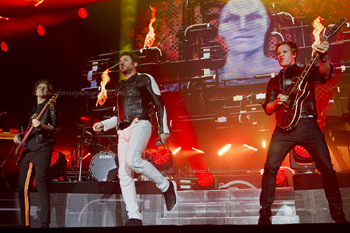 THE Birmingham band, Duran Duran was formed in 1978, and quickly became one of the most successful English bands of the 1980's. Their success both here and over the pond in the UK makes them one of the few bands to conquer both sides and they are still extremely popular, especially in Japan! It's no wonder why these legends of British New Wave - Synthpop packed out the Liverpool Arena on Saturday, 12 December 2015. The concert at Liverpool was the final venue of the band's UK arena tour; and what a show... The support for the night was Seal and Bloom Twins. These are a few photographs of Seal and of course the main performance by, Duran Duran, performing at the sell out concert. Please let us know if you attended and what you thought of this show, via emailing us to:- News24@SouthportReporter.Com.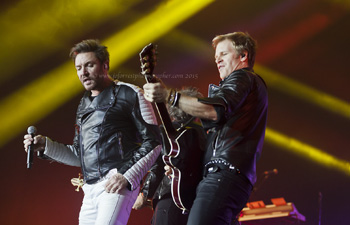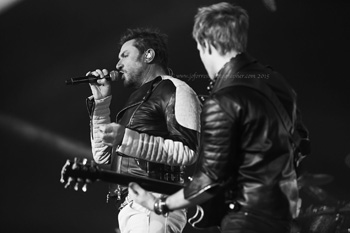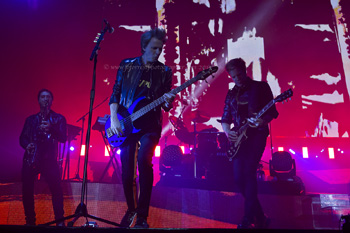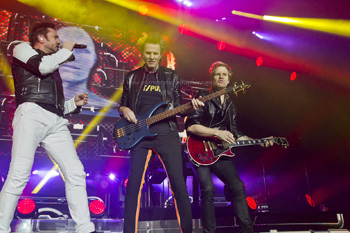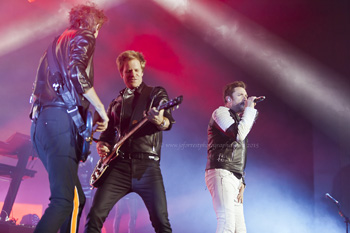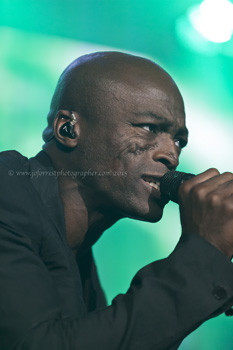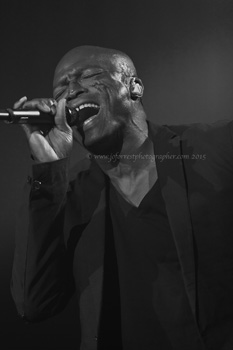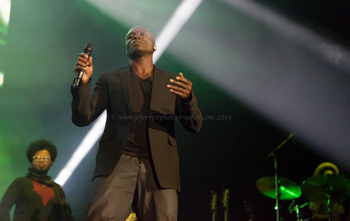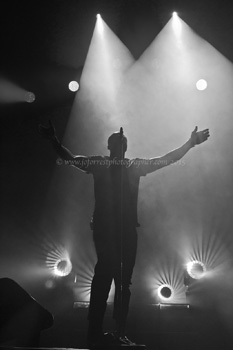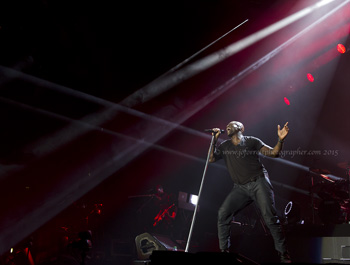 We hope you liked the photos, but please, don't copy them. Please help us to keep our copyright intact and to keep this site online. Click on here to find out how you can get you copy of these photos.