'Step Out For Stroke Walk' event at Dunes Leisure Centre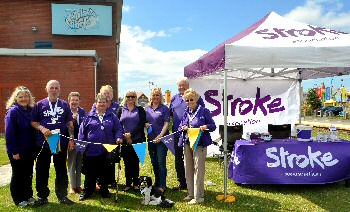 THE annual Step out for Stoke event was held by the Stroke Association, on Wednesday, 1 June 2016, at Dunes Leisure Centre. This years event was a walk that was about 1 mile, starting and ending at the Centre. For stroke survivors, this challenge often marks their 1st steps since their stroke. There are more than 14,600 strokes each year in the North West and over 157,370 people living with the effects of stroke. If you missed this event please take a look at the Stroke Association's website to find out more about 'Step out for Stroke' and also how to take part in other events like this one. Congratulations to all who took part in this years Southport event.
Body found in Southport Marine Lake
MERSEYSIDE Police believe they have identified a male whose body was found in Southport Marine Lake, on Saturday, 4 June 2016. We have been told that Officers attended the location after:- "a call was received from a member of the public who reported seeing a body in the water, at around 8:55am." Police, Ambulance and Merseyside Fire and Rescue Service, all attended the location and the body of a man was recovered from the water. Sadly the male was then pronounced deceased. Officers now are attempting to trace the next of kin of the male, believed to be a 58 year old man, who is said to be from the Merseyside area, so they can confirm the identification. The man was described as white, around 5ft 8in tall, with short light hair, medium build with a prominent belly. He was fitted with a catheter, and has bushy eyebrows, light stubble, and was wearing a dark grey / black jumper, a purple and white hooped polo shirt underneath, dark blue jeans, with a brown belt, grey socks, and blue Nike trainers, approximately size 10. Detective Inspector Robbie Moss from Sefton CID said:- "Our enquiries remain ongoing to establish the full circumstances of his death." Anyone with information are encouraged to call Sefton CID on:- 0151 7773059, or call Crimestoppers anonymously on:- 0800 555 111.
Large search taken place for a Missing boy on Formby Beach
ON Sunday, 5 June 2016, a 6 years old, and is described as white, with auburn hair, went missing at around 4pm. As a result a large search was undertaken by local emergency services. Tasked with locating the boy, who up to that point was last seen in blue swimming trunks, with a red waistband, where Southport Offshore Rescue Trust ((SORT) Southport Lifeboat), along with Crosby and Southport Coastguard Rescue teams, RNLI Lifeguards, Sefton Rangers, New Brighton Lifeboat, New Brighton Hovercraft, Merseyside Police, Merseyside Fire and Rescue Service and the Police Helicopter. We are told that Southport Lifeboat and Quads tasked to help search for missing boy at between Ainsdale and Hightown, as the boat searched the tide line between Southport and Formby, along with both the Fire Service and the RNLI. Thankfully the child was located safe and well by the Police in Victoria Road car park shortly after 6:15pm. Well done to everyone involved and the emergency services would like to thank the public for assisting them in search as well.

Win tickets to the Woodvale Rally and read about why the Vulcan motorcar is heading home!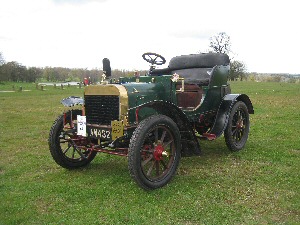 IT'S believed to be the oldest surviving Vulcan motorcar in the world and its about to make a nostalgic trip back to its hometown when it takes centre stage, at the 2016 Woodvale Rally, in Southport. The Woodvale Rally takes place over 18 June 18 and 19 June 2016, on Victoria Park, home of the Southport Flower Show. The 10hp, twin cylinder model with 2 seats, manufactured in Southport, in 1904, by the Vulcan Motor and Engineering Company, will be travelling from Oxford to Southport for the event on the Sunday, 19 June 2016. This will be the 1st time the vehicle, which has only been owned by 2 families and now belongs to Howard Day, will go on display at the Woodvale Rally. The visit will mark a century since the 1st owner Captain Archibald Cumberland Eyton, of Eyton Hall in Shropshire, last used the car as a recruiting officer in the 1st World War. He died in 1954 and an auction followed in '55 when the Vulcan was purchased by Howard's Dad, Derek. It is also 60 years since Derek restored and had the car back on the road and fit to take part in the 1956 London to Brighton Veteran Car Run, after it spent years in a stable yard left to fall apart, from 1916 until 1956. Howard says:- "We have been meaning to bring the car to the rally as it looks like a great event and we wanted to do it in this nostalgic year for us. My mum is 96 and with the other anniversaries we thought it would be the perfect time. With the Southport connection we would love to speak to anyone on the Sunday who had relatives who worked at the factory. It would be great to meet them."

Howard made his only visit to Southport in 1999 when he investigated the car's history with a trip to the original car manufacturing premises in Yellow House Lane, then Vulcan Street and its last home in Crossens where it moved in 1906. He also visited the exhibition on the car in the library at Botanic Gardens and gathered information at the Town's main library. Before the 1st World War Vulcan motorcars were exported all over the world and some still survive in Australia and New Zealand. The car section at this year's rally is already looking to be one of the best yet with a wide range of other vehicles already confirmed including previous section winner a 1907 Paterson. Parking for the event costs £2, at Princes Park and admission at the gate is £5 for adults, £2 for children (5 to 15) and the under 5's are free...
Also attending on the Sunday will be Miss Liverpool 2016, Molly Mcentee-Morris...

We have 2 Family of tickets to give away to the show... All you have to do to get a chance of winning one of them is to send us an email with the answer to the following... The Vilcan is also the name of what type of jet aircraft? You must use the subject/header:- "Woodvale 2016" and in the email you must also include your FULL name, FULL address and phone number. Emails must be received by Southport Reporter, no later than 11am, 13 June 2016. our normal competition T&C's apply.

For further information visit:- WoodvaleRally.Com or send an email to:- Info@WoodvaleRally.Com. You can follow the news from the show on:- Facebook and on Twitter @WoodvaleRally for latest updates. Plus please use:- '#WRSouthport2016' and let Twitter fans know your going to attend!