Wirral set to introduce food recycling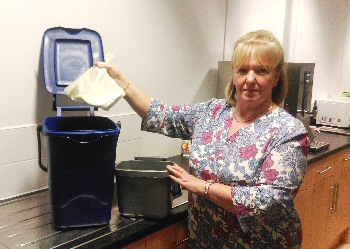 RECYCLING rates in Wirral are set to soar as Council announces proposals to invest in a new, weekly, household food recycling service for every resident. In a move that will also significantly reduce the environmental impact of our food waste, the Council is proposing to invest in a new weekly collection of leftover or unused food to be recycled and turned into fuel. Cllr Bernie Mooney, Wirral Council Cabinet member for Environment, said:- "We have got a responsibility to do everything we can to improve and protect our environment. We committed to this in our Wirral Plan and we take that commitment extremely seriously. The evidence from looking at what we throw away in Wirral shows that almost 40% of rubbish that goes in the green waste bins is food, so by investing in a food recycling collection service we will significantly boost our recycling rate. That is the compelling evidence we have seen in every other area which has invested in a household food waste collection service. In Wirral, we estimate we need to reduce residual waste by 16,000 tonnes to help us achieve our challenging target of recycling 50% of household waste by 2020."

Cllr Mooney added:- "Perhaps more importantly, recycling leftover food is the right thing to do for the environment. Rotting food in landfill generates methane, which is a greenhouse gas 21 times more potent than carbon dioxide and which contributes to climate change.The food that will be collected in the new containers will be taken to a special processing plant in Widnes, which will result in it generating renewable energy and a nutrient-rich fertiliser that can be used to grow more food."

Residents will be given a small caddy to store in their home, a supply of liner bags and a small container for the bagged food waste, which can then be left out for collection every week alongside whatever other bin is due for collection that day. This proposal is contained in a report going to the Council's ruling Cabinet next week. The report sets out options for the future operation of domestic refuse collections and recommends that the proposals go out to public consultation before any final decision is made.

Cllr Mooney continued:- "We have come a long way in the last 10 years in Wirral with our recycling. Back in 2006, we were recycling 12% of all household waste. Now, our recycling rate stands at around 36%.However, we still have a way to go in order to get to 50% by 2020. This is not just an arbitrary target; it is a pledge we have made to residents and is also something we have to achieve by law or else we will be hit by expensive fines. It is also likely that the levy we pay for our waste disposal and treatment would rise significantly from the current £15.4 million each year. We have set out our proposals and the options for consultation we are excited about getting out and about in Wirral and having a conversation with residents about the best way forward."

In addition to the introduction of a food recycling service, the other major decision to be made is to how to adapt the residual waste collections accordingly. The options for consultation are whether to replace the current green bins with a new, slightly smaller bin following the introduction of the food recycling service, or to move to a 3 weekly collection schedule for residual waste only. Consultation will begin in mid July for 6 weeks; full details of how residents can get involved will be issued nearer the time. Changes to collections will not take effect until 2017.
Firefighters free dog that took shelter in abandoned Wirral toilets after hearing claps of thunder
MERSEYSIDE Firefighters have freed a dog that took shelter in the changing rooms of an abandoned toilet after hearing claps of thunder. We are told that 1 Fire Engine attended the incident, which happened on Belvidere Field on Belvidere Road, Wallasey, just before 5.30pm, on Thursday, 16 June 2016. The 7 year old, Jack Russell, had run through 2 sets of railings and sheltered in the toilet block after peals of thunder broke out. Firefighters tried to coax the dog to safety after it hid in the changing rooms and refused to come out. They used a hydraulic door breaker to spread the railings to gain access to the dog, who was then reunited with its owner. We are told that the crew returned the railings to their original position and remained at the scene for around 15 minutes.

2 new schools planned for Dyson Hall site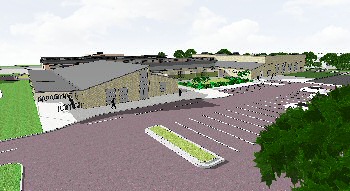 A plan to create 2 new schools on the site of a former detention centre for children is to be considered by Liverpool City Council. A report to the Cabinet, on Friday, 24 June 2016, is proposing that Dyson Hall in Fazakerley is replaced by a new £5 million special school run by the long established disability charity Birtenshaw.

Birtenshaw will provide education and care for up to 40 physically disabled children, some with complex health needs and those with a learning disability and/or Autistic Spectrum Conditions. The school facilities will include a 25 metre hydrotherapy pool.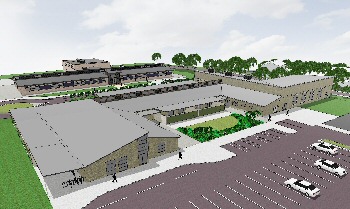 The organisation currently has an oversubscribed school in Bolton and is keen to expand into Liverpool to cater for the demand for children from the area, creating at least 100 local jobs in the process. The cost of the construction will be repaid to the Council through the rental agreement for the building. In addition, New Heights School; a Pupil Referral Unit which educates children excluded from mainstream education; will relocate from Gateacre to a new £3.5 million building on the site. It caters for up to 66 young people, with staff carrying out assessments before referring pupils to an appropriate Secondary, Special or Studio School. The existing New Heights site will become the new home for Calder Kids, which provides youth, play and leisure activities for children with disabilities aged 6 to 19 years old. It is currently based in poor quality accommodation on Harthill Road in Calderstones.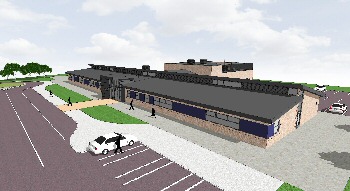 Councillor Malcolm Kennedy, Cabinet member for regeneration, said:- "This proposal will deliver a number of benefits for young people from Liverpool with significant needs. Dyson Hall is a building that we no longer have a use for, and the 2 new modern facilities will bring a derelict site back into use. We have also been working with Calder Kids for some time to find them a new home more suitable for their needs, and this plan will see them relocated in a more purpose building in Gateacre."

Councillor Nick Small, Cabinet member for education and skills, added:- "This is part of our ongoing commitment to provide new facilities for our young people and give them the very best start in life."

David Reid, Chief Executive of Birtenshaw, said:- 'We are delighted to have been chosen to work in partnership with Liverpool City Council on this exciting project. We look forward to providing quality services for children and young people with special education needs and disability in the City for many years to come."

If approved, the work will be carried out by construction firm Willmott Dixon, who estimate that 71% of the sub contract work will go to local firms across Merseyside and also create opportunities for apprentices.
It is expected that, subject to planning approval, construction would begin in the autumn with both schools opening in September 2017.