Fun in the Sun, at Liverpool Loves 2016!
Photos with thanks to AB Photography.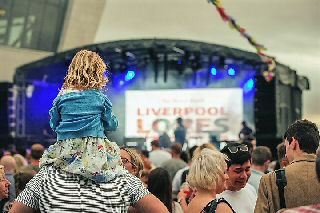 THOUSANDS of people descended on the Pier Head this weekend for the Liverpool Loves Festival with an estimated audience of over 45,000 people having fun in the sun and enjoying a range of activities and entertainment for all the family.

The festival officially launched with over 500 delegates attending Liverpool Loves Business at Crowne Plaza, Liverpool City Centre, on Thursday, 4 August 2016, for a series of seminars around marketing your business and reaching new customers; with speakers from Google, Non-conform Design Agency and Liverpool City Region Enterprise Hub to name a few.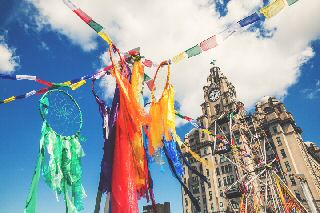 There were keynote speeches from local business leaders from MSB Solicitors, New Moon Co, Leather Satchel Company and more about how they have built successful businesses; as well as networking, free business advice sessions and more. Finally, the Bigger Pitcher competition in association with Spark Up saw over 16 local entrepreneurs battle it out for up to £5000 worth of cash prizes and business support.

Friday saw over 400 guests attend Liverpool Loves Merseybeat for a night of swinging 60s music headlined by Beryl Marsden and accompanied by legendary artists of the era including Billy Kinsley, Ray Ennis and Brian 'Saxophone' Jones.

The pinnacle of the weekend took place at the heart of Liverpool's UNESCO World Heritage waterfront site in front of the Three Graces, with five live music stages hosting an astounding array of local talent including the Tea Street Band, The Hummingbirds, Greg Wilson and much more. Over 70 bands and local artists performed on the day.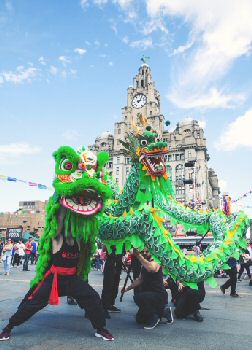 The morning began with 300 partygoers raving their way into the day, from 8am, with Morning Gloryville. As crowds built during the early afternoon, The BBC Radio Merseyside and The Guide Liverpool main stage hosted up to 10,000 revellers, as well as stages by:- The Rider, Liverpool SoulFest, Liverpool Disco Festival and Merseyrail Soundstation drawing large audiences of people young and old.

Other attractions included performers from local international communities on the Culturebox stage, kids' cookery with The Fun Food Chef, a large array of fairground rides, dragon dances and much much more. The wellbeing programme injected something unique and different with gong baths, Tai Chi, meditation, massages and treatments, yoga, laughing yoga and more. Over 300 businesses were represented at the event this year and over 45 local organisations contributed to the event.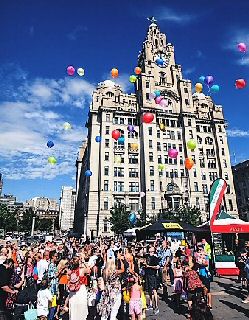 Festival organisers Orb CIC have already received lots of positive feedback about the festival this year and Festival Director, Josh Boyd said:- "We are still beaming with excitement after the weekend. It was a really fantastic event and something so different to what's already on offer in the City's amazing event programme; our team feel that we have created a valuable asset to the local visitor economy. And it's now time for us to crunch the numbers on exactly how that shaped up; but we've now awarded over £135,000 worth of contracts to local businesses since the inception of this concept in 2014. We have demonstrated that Liverpool Loves can work to benefit local independent businesses and serves as a platform to generate a positive impact for local communities. Our festival has been so well supported again this year; and we would like to thank the amazing local businesses such as Total Control AV Sound, and Lighting, Non-conform Design Agency and Bill Elms Associates for their continued support and for doing such a fantastic job on the event. As well as our fantastic team at Orb CIC and not forgetting the great people of this City for joining us again this year."

So what's next for The People's Festival? Josh added:- "We're going to be running more events throughout the year and there will be more news to come on this soon. Due to our success this year we would also like to confirm that the festival will return in summer 2017."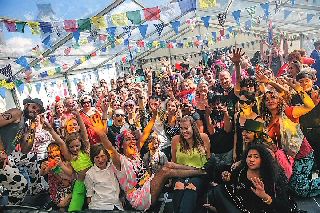 Follow the event on Facebook at:- 'Liverpool Loves' and keep uptodate with the latest news for the 2017 event on Twitter @LiverpoolLoves or you can also visit the website.

Liverpool Pride 2016 Photo Coverage - Part 2
Photos by Madeleine Saghir.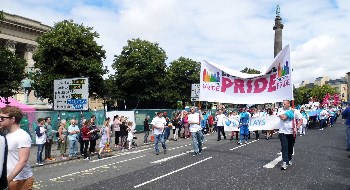 MORE photographs taken at Pride Liverpool 2016. To see Part 1 please click on here now. These photos have been taken by Madeleine for us at the event.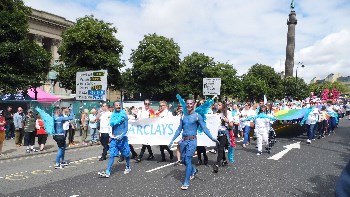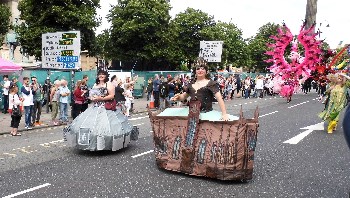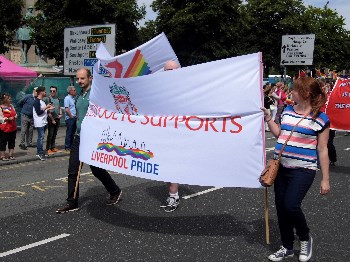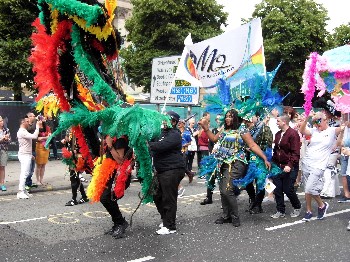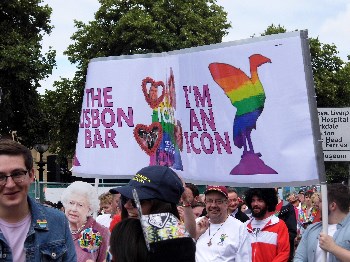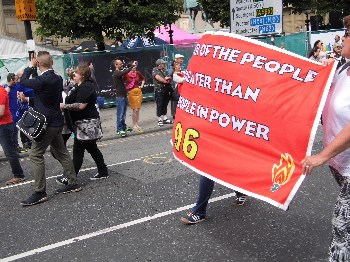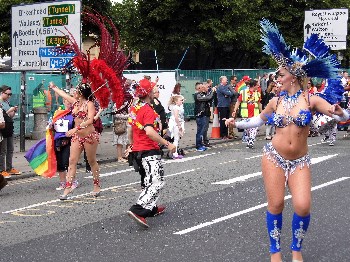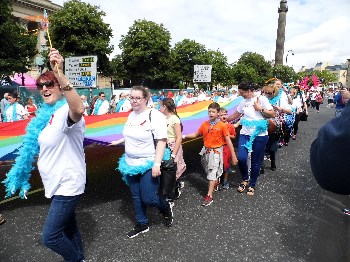 Page 1of 2

Remember you can order photographic prints from us. Help us keep this site online. Please don't brake our copyright by copying any of the text or images in this website, even if its only for 'personal use.'