New Marie Curie Formby Group to put the 'fun' into fundraising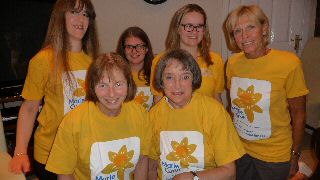 A new volunteer fundraising group has launched in Formby to raise funds for Marie Curie in the local area. This 6 strong group held their first meeting recently to start planning their activities for the months ahead. The group brings together members with a mix of skills and experience, and a range of ages from students to retired members. Marie Curie fundraiser Antony Jones said:- "This is an exciting opportunity for the charity in the area and we would welcome anyone who'd like to find out more about our groups and get involved themselves. The group will be organising local appeals, events and collections, with the emphasis on the 'fun' in fundraising. Our groups bring local people together and help build community spirit, often resulting in friendships and networks that benefit the community as a whole, as well as raising vital funds so Marie Curie can continue to support people living with a terminal illness."

Formby group member Pauline Price decided to join the group because her mum was cared for at the charity's Liverpool Hospice. She said:- "There is a time when all our lives are touched by someone we know and love being affected by a terminal illness. Having been a nurse for most of my life and working in hospitals since the 1960's, I have seen 1st hand the pain and suffering patients and their families go through at the end of life. I was so impressed and grateful to Marie Curie for the care mum received. To be able to be happy and feel peaceful, secure and pain free in your final days, surrounded by caring doctors and nurses, family and close friends is a wonderful thing. Mum was treated with respect, and despite the pre-conceptions many people have about hospices being dour places, there was also plenty of humour and smiles too. Whether in a Hospice, or in your own home, Marie Curie cares for patients and families. For this reason, I have volunteered to join the Marie Curie Formby Fundraising Group. I hope you will support our fund raising efforts in this area and anyone considering joining would be most welcome. Let's hope that together we can make a difference and help this wonderful organisation to continue their marvellous work."

The group will be collecting in Formby, on 8 September 2016, in conjunction with the Morris Minors Owners Club, who are organising a 40th Anniversary event, in support of Marie Curie, by driving a Morris Minor, from John O'Groats to Lands End, stopping off en route at Marie Curie Hospices and Shops.

The car is due to stop off in Formby, outside the Marie Curie Shop, on Brows Lane, at around 4pm, on 8 September 2016, and will be welcomed by the club's Sefton Branch, in their vintage cars, along with musical entertainment provided by the club.

If you would like to find out more about being part of the group, would like to help collect, or explore other ways to support Marie Curie locally, please call Antony Jones on:- 01518011412 or send him an email.

STORM Parachutes in to assist Community Care Direct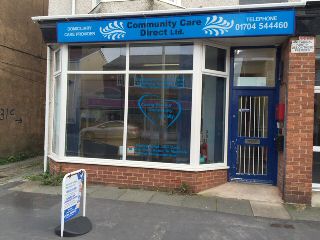 COMMUNITY Care Direct, a Southport based domiciliary care provider, has recently been graded inadequate following a Care Quality Commission inspection in May 2016. The provider placed into 'special measures' last December had shown significant improvement after the appointment of an experience registered care manager. However, although CQC acknowledge that huge efforts had been undertaken it still was to remain in 'special measures.' Issues were identified with record keeping, accident reporting and staff management.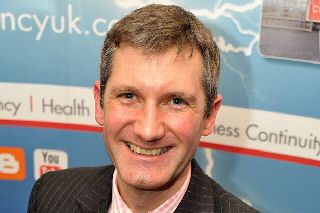 Sarah Mellor the owner of Community Care Direct said:- "We were clearly very upset considering the efforts of my team. However, we welcome the observations of the Care Quality Commission with who we are working extremely close to ensure we aspire to the highest level of care delivery."

Registered Care Manager Darren Ritson said:- "The quality of our care is all that matters. It is thankful that CQC has acknowledged the improvement since the last inspection but clearly we still have some work to do. As a result we commissioned Jonathan Cunningham MBE from STORM Care Compliance to work with us to assist out care team."

Jonathan said this is what STORM does working with care providers from NHS Trusts to Nursing, Residential and GP Surgeries. I'm looking forward to working with Community Care Direct, they have huge potential and we will ensure this rating is improved. Southport based STORM is 1 of the leading care compliance companies in the UK that has an outstanding track record of transformational change in the care sector. Jonathan reassured all Community Care Clients that they are in good hands and should not consider themselves at risk, we will ensure that they are informed throughout this process of care improvements.