Onesie Run UK
ON Sunday, 11 December 2016, Preston Marina will come to life with loungewear of all colours, patterns and creatures as Pennine Events Ltd and local radio charity Cash for Kids bring you Onesie Run UK; a unique opportunity to wear your Onesie somewhere other than at home. The local event management company, Pennine Events Ltd is delighted to be supporting Cash for Kids and raising awareness of this great cause that provides children across our district with much appreciated gifts and support every year. Last Christmas the team also supported the charity with their present drop off station at their Bamber Bridge based offices. Starting and finishing at Baffito's waterfront restaurant, the route will follow the marina's edge, offering three routes to run, jog or walk:- 2.5km, 5km or 7km. A lively event village and a fantastic warm up and entertainment will get those onesies moving before participants set off around the Marina. There will be a selfie station ½ way around the route, competition prizes and all participants will receive a medal, it is expected to be a fabulous, festive and fun day for the whole family. Cash for Kids will be on site at the event to welcome and cheer participants along as well as to collect gift donations for the campaign. Their mission is to respond to the needs of children in Lancashire, and they aspire to enable all children to live life to the full and achieve their individual potential. The campaign includes delivering initiatives for sick and underprivileged children raising money for local children and young people who are suffering from abuse or neglect and those who are disabled and have special needs or who simply need extra care or guidance. All the money raised on behalf of Rock FMs Cash for Kids stays in the area it was raised in, providing a helping hand when and where it is needed most. With local businesses already getting involved, including Baffito's Restaurant and Energi Trampoline Park, the event is a great opportunity to bring the community together at Christmas.

Timely completion of heritage initiative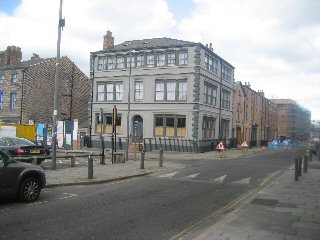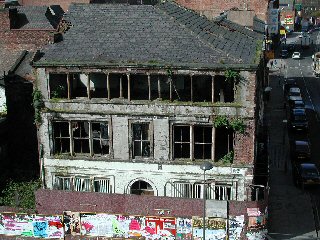 A derelict former watchmaking workshop in the Ropewalks area has been fully refurbished, marking the completion of a successful regeneration programme.
The Townscape Heritage Initiative (THI), the Heritage Lottery Fund's programme for the repair and regeneration of the historic environment in Towns and Cities, has seen 16 restoration projects in Ropewalks completed in the last 10 years.

Grants for projects from THI have totalled £4m and this has levered in £15m of private sector investment.

The final project to be completed was the refurbishment of the Watchmakers building at the junction of Seel Street and Slater Street by Seel Street Estates.

It has been transformed from a derelict eyesore into an attractive complex of student apartments and offices.

Originally built as houses, the Watchmakers became a watchmaking workshop in the mid nineteenth century. It later became a cash register factory before lying empty and derelict for many years.

Councillor Malcolm Kennedy, cabinet member for regeneration, said:- "The transformation of the Watchmakers building is a great example of how the Ropewalks area has been regenerated while retaining its heritage. THI has played a vital role in reviving the fortunes of this historic area through the renovation and reuse of empty buildings. It now has hotels, offices, bars and apartments and while the initial projects were supported by public funding developers are now investing in the area without requiring grant assistance, demonstrating its remarkable turnaround."

Among other projects supported by THI were the Nadler Hotel, Heebee Jeebees, and the former Whitehouse Pub.
Deceased estates notice - Lilian May Jackam
Pursuant to the Trustee Act 1925, any persons having a claim against or an interest in the Estate of Lilian May Jackam (also known as Lillian May) Jackam (Deceased), late of Birch Abbey Rest Home, 55 Alexandra Road, Southport, Merseyside, PR9 9HD, UK, who died on 04/10/2018, are required to send particulars thereof in writing, to the undersigned Solicitors, on or before 24/05/2019, after which date the Estate will be distributed having regard only to claims and interests of which they have had notice. Churches Solicitors, 12 High Street, Fareham, Hampshire, PO16 7BL, UK. Ref:- 'T553015.'
..Paid Advert..
Contact us:-
(+44) 08443 244 195
Calls will cost 7p per minute, plus your telephone company's access charge.
Calls to this number may be recorded for security, broadcast, training and record keeping.

News24@SouthportReporter.com
4a Post Office Ave, Southport, Merseyside, PR9 0US, UK


Our live Southport Webcam image above.
To see it live, please click on image.

Event Notices

More events that are taking place on Merseyside can be found on our Event Listings Calendar.

Click on here to see our event calendar.
Are you going to this event? If you are please let us know what you thought of it!

These are our other websites within the Southport & Mersey Reporter Network.

Mersey Reporter

Formby Reporter

Liverpool Reporter

Southport TV
| | |
| --- | --- |
| | © - Southport Reporter® is the Registered Trade Mark of Patrick Trollope |
..