The 50th 24 Hour Race
Photographs by Patrick Trollope.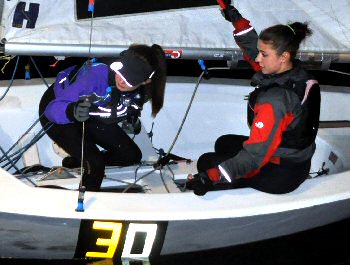 THE 50th WLYC 24 Hour Race was held from 12 noon, on 17 September to 12 noon, on the dot, on 18 September 2016. This year's race was a very strange race, as crews had to contend with very low wind and also both hot temperatures by day and cold temperatures by night. Some of the fun started early as the set up was struggling with strong winds, which lead to one of the team's tents ending up in the lake… But the weekend's racing was mostly held under a very sunny, blue sky, with very light winds. This meant slow going for most crews on the waters. On land, the crews and support teams all enjoyed entertainment, ranging from a disco to live music… Far more boats had hit the water in this 50th Race, and that lead to some fantastic photo opportunities for tourists as well! For the first time we can recall, the Mayor of Sefton was absent, a shame as this annual race was started two years ago, at the request of the then Borough of Southport, in 1967, 160 years after the sport was set up.

Initially the race in 1967 had 60 entries, but due to lack of a boat or insufficient team members, only 50 took to the waters of the Marine Lake. Oddly it was intended at first to have been a 12 hour race, but due to lack of daylight, the West Lancashire Yacht Club opted to do it over 24 hours. Since then the race has been used for training by Olympic and Paralympics medallists, as well as having teams from all over the world, including the US and even Australia, taking part. It is now one of the world's premier Sailing events and regarded as the most extreme for the classes of boats taking part. A few other places have tried to copy, but as some of the international press have stated, the WLYC 24 Hour Race is a classic that cannot be copied.
If you want to take part in the 51st 24 Hour Race, well the club is already taking and accepting places. You don't have to be part of a Sailing Club, Class Associations or University to take part, but the majority are. To register go to the West Lancashire Yacht Club website for all the information and also to register your interest.
Interestingly, this international race, locally does not get a huge amount of media coverage. Do you think the local and national media in the UK should cover this event and events like it? Should the TV have covered this 50th event? As 1 student from a well know boat racing University, that has TV coverage annually commented:- "It's quite shocking that this is not covered. It is a major sporting event and it's 50 years old. Quite shocked not to see the TV attending!" Email your thoughts on this matter to:- News24@SouthportReporter.com and let us know your think. But for now please enjoy the photographs in Part 1 of our coverage of this event. You will be able to see more in the next edition as well.
Click on here to see our Part 1 of our photographic coverage of the race.
A big congratulations to all the teams who took part, especially to 1st place South Staffs S.C. (B) and 2nd place 2nd South Staffs S.C. (A). In 3rd place was 3rd West Lancs. Y.C. (A). 3 cheers to West Lancashire Yacht Club and hears to another amazing 50 years of racing...
B.O.A. 70th Anniversary DVD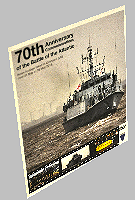 THE video footage we have taken at the 70th BOA events this year in Liverpool has now been fully edited is available to buy, on a DVD, from our Online Shop, on Mersey Reporter very soon. For each DVD sold, £3.00 will go to the Liverpool's Lord Mayor's Charity Appeal. (Registered Charity No. 229539) At this stage we can only do UK postage options, but if you are outside the UK, you can still order copies, but only via emailing our newsroom at:- news24@merseyreporter.com with your FULL address and we will get back to you with a postage cost and a payment link, should you wish to continue.
| | |
| --- | --- |
| | YOU CAN ORDER PHOTOS CLICK HERE TO FIND OUT HOW! |