New £5.5m Northern Impact Fund launches for social enterprises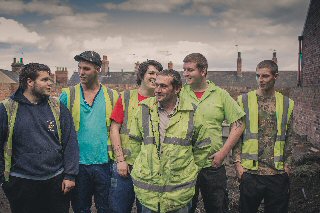 A new £5.5m fund, offering grant and unsecured loan finance to social enterprises has launched across the North of England and the Midlands. Key Fund, a long standing investor in community and social enterprises, is delivering the Northern Impact Fund, aimed at new and early stage enterprises who are seeking finance to support growth.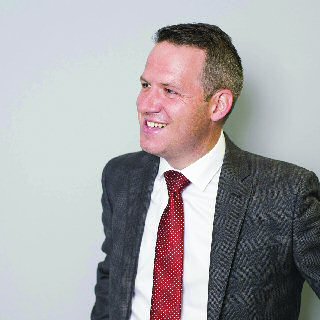 Matt Smith, CEO of the Key Fund, said:- "With this fund we're offering finance of up to £150k, but typical investments will be around £50k, with up to 20% of the amount available as grant. The Key Fund was one of the early pioneers in this space, and our original model was based on a grant and loan mix, so we're really excited to be going back to that original model. It's long been our belief that grants can play a very important role in helping new and smaller social enterprise become more robust."

The Northern Impact Fund is open to applications from social enterprises operating in the Midlands, North East, North West and Yorkshire and the Humber. Matt said:- "We have always believed small organisations can deliver big impact in disadvantaged communities. In this current economic climate, we are seeing good businesses struggling and access to finance and support has never been so crucial, so we're delighted to be delivering the Northern Impact Fund."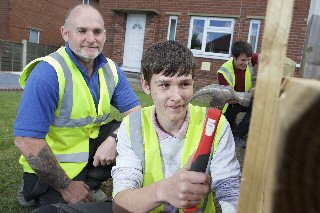 The grant is aimed to help cover the initial costs related to social impact, such as investing in training for young people and staff, as the enterprise gets up and running. Key Fund has supported hundreds of social enterprises; businesses that put people before profit; for over 15 years. 1 of its 1st grant/loan investments was in Barnsley Community Build, which delivers training and employment in the construction industry for young people and those disadvantaged in the labour market. It was established in 2001 and with Key Fund's support, has now evolved into a self sustaining social enterprise. It also provides housing for vulnerable adults, and is a social landlord supporting a wide range of charities in Barnsley, as well as running a community café with meals on wheels for the elderly. Matt said:- "Barnsley Community Build is living proof that passion and determination, matched with the right blend of financial support, can and does make a significant difference to the development of sustainable enterprises. Our founding mission is to break down the barriers that hinder the growth of local economies and communities, for a fair society."

The Northern Impact Fund has received support from the Growth Fund, which is an initiative of Access; the Foundation for Social Investment. The Growth Fund has been designed to increase the availability of small, affordable, unsecured loans for charities and social enterprises. The Growth Fund totals £45m and provides a blend of loan from Big Society Capital and grant from the Big Lottery Fund, to social investors across England. This allows those social investors to offer smaller loans and take much greater risk than some other lenders are able to. Seb Elsworth, Access's Chief Executive, said:- "The blend of loan and grant, which we make available to social investors, like the Key Fund, means that they can provide smaller loans on affordable terms with appropriate support. We are also encouraging the development of partnerships which can help to open access to social investment for more charities and social enterprises to help them to sustain and grow their impact."

Views sought as Sefton bus network review gets underway
RESIDENTS have the chance to give their views on bus services in Sefton as part of an on going review of the whole Liverpool City Region bus network. Working as part of the Bus Alliance, a formal partnership with operators:- Arriva and Stagecoach, Merseytravel is looking to create a simpler, clearer, and where possible, more direct network that can help encourage more people to take the bus.

Historically bus routes have been considered on a piecemeal basis and the idea is to consider the commercial network and the supported network; that which relies on public subsidy via Merseytravel; as a whole for the 1st time, to ensure it best reflects current working and living patterns and new developments and how they are served.

Part of the review has been looking at the current supported bus network and considering how increasingly limited public resources can be focused where there is most need

As part of this review, we are looking for people to tell us how they use the bus network in the area, particularly any supported bus service.

A series of drop in events are being held, starting next week, where members of the public will have the opportunity to speak to representatives from Merseytravel about bus services across the area. Previous events in Kirkby and St Helens provided useful feedback which helped to inform the changes to the bus network.

There will be 6 drop in events taking place across the Sefton Borough and in Liverpool over the next few weeks:-

► Monday, 26 September 2016, 10am to 3pm, in Maghull Central Square.
► Tuesday, 27 September 2016, 10am to 3pm, in Crosby Village.
► Thursday, 29 September 2016, 10am to 3pm, at Marian Square, Netherton.
► Friday, 30 September 2016, 10am to 3pm, on Chapel Street, Southport.
► Monday, 3 October 2016, 9am to 5pm, at the Bootle Strand.
► Wednesday, 5 October 2016, 9am to 5pm, in Williamson Square, Liverpool.

There will also be an opportunity to provide feedback on bus services in Sefton via an online survey on the bus review pages on the Merseytravel website. With help from the feedback received from these events and via the Merseytravel website, proposed changes to the network will be drafted and an additional drop-in event and online consultation scheduled to give the public an opportunity to comment on them, details of which will be published on the Merseytravel website.

As in other areas where we've already undertaken these reviews, it is anticipated that we will work with the operators to extend or re-route some commercial services (i.e. those without public subsidy) to cover areas previously served by publicly supported services.

To make the network easier to understand we are also planning for services on the same routes to operate under the same number whatever the time of day where possible.

We will be working with all operators, to ensure that passengers will have alternative provision available within their area if a service is removed or changed. Any changes will come into effect in January 2017.

Further details of the bus network reviews can be found on the Merseytravel website.

Cllr Liam Robinson, Chair of Merseytravel said:- "Sefton is the next area to be reviewed in a series of bus network reviews right across the City Region. Our aim is to create a simpler, clearer and easy to understand network as part of broader plans to encourage more people to take the bus. Through our close working with the bus operators as part of the Bus Alliance we are able to work innovatively at a time when budget pressures are causing other areas to significantly reduce or even remove all their supported bus services leaving some communities without services altogether. Speaking to bus users, both existing and potential, is important as it helps us to find out how we can meet their needs best within budget constraints; something not all areas do."

The Bus Alliance is an agreement between Merseytravel, Arriva and Stagecoach to improve bus travel for people across the Liverpool City Region. In time, it is hoped that other bus operators will join the Alliance. Key work areas will include:-

► A review of the City Region bus network.
► Investment in new and greener vehicles.
► On board Wi-Fi and at-seat USB charging points on all new vehicles.
► Improved bus links to and from John Lennon Airport,
► Streamlined service changes at set times of year.
► Simpler ticketing and a review of zonal structures and pricing.
► Review of all customer information including more Real Time Information.
► Better integration of bus and rail services.
► Improved Customer Service training for all bus drivers.