Boost for New Brighton as Shopmobility hub opens
A sports pavilion near to New Brighton's promenade is being brought back into use as a Shopmobility centre for the resort.
The former secondary bowling pavilion at Marine Park; opposite the Marine Point leisure and retail development; has been transformed into a base where people with mobility issues can hire equipment to help them get out and about more easily.
An adjoining block housing public toilets is also being reopened.

Shopmobility services are already operated in Birkenhead and Liscard shopping centres by the local charity, WIRED.
Their services are a lifeline to members of the public, whose disability, age or frailty can often make them feel isolated from the wider community.

Funded by the Council's Wallasey Constituency Committee to help tackle social isolation, Shopmobility staff and volunteers will operate the centre every weekend making New Brighton more accessible to people with physical disability or mobility issues.

Cllr Bernie Mooney, Chair of Wallasey Constituency Committee, said:- "We are thrilled to have supported the addition of this valuable resource to a thriving tourist location. Not only will this help to make New Brighton more accessible, but it brings back into use a building that has been stood empty for many years and opens up further toilets for public access at weekends."

The project was endorsed by New Brighton Coastal Community Team, a partnership of local traders, community groups and voluntary organisations working alongside Wirral Council and is focused upon building on New Brighton's strengths to increase tourism and employment, whilst responding to the needs of the local community.

Cllr Tony Jones, Wirral Council's Pledge Champion for "building a vibrant tourism economy", said the opening of the Shopmobility Centre will help meet an identified need in New Brighton.
Cllr Tony Jones add that:- "The New Brighton Coastal Community Team has been given funding from central government to develop an economic plan to continue the regeneration of the area. Improved accessibility was identified as a key priority to help achieve this. The work of the team is also focused upon celebrating and restoring New Brighton's heritage, which Marine Park; at more than a century old; is very much part of. The idea of bringing the former pavilion back into use as a Shopmobility hub was just too good to pass up and it's great to see the transformation completed."

The building will be officially opened by the Mayor of Wirral, Cllr Pat Hackett, on Tuesday, 27 September 2016.
WIRED will be holding an open day, from 10am until 4pm, on the day for people to visit the site and find out more information.

Mobility aid users are invited from 10am, to participate in the event and take part in an exploration of New Brighton, using mobility aids, that will be led by WIRED and help raise awareness about some of the challenges faced by people with mobility issues.

David Maguire, Chief Executive Officer of WIRED, said:- "WIRED Shopmobility services have been established in Wirral for over 20 years and have worked in partnership with Wirral Council in ensuring people with mobility issues can still access the local community with the help of mobility aids such as electric scooters and wheelchairs. We are delighted to be supported by the Wallasey Constituency Committee to establish a Shopmobility service in New Brighton to enable not only local residents to access services, but to help visitors to the resort enjoy some of the facilities available to them. Please call and see us on the 27 September 2016."

New Brighton Shopmobility is open each weekend, from 10am until 4pm. WIRED staff and volunteers are happy to supply or collect a mobility aid from a nearby parking area by calling to book in advance on:- 07729 334445 (weekends) or call:- 0151 647 6162 (weekdays).
So what do you make of this news? Does it affect you in anyway? Can any more things be done to help give better access for disabled people in the area? Please let us know your views via emailing our news room to:- News24@SouthportReporter.com today!

Historic sports venue backs 'This Girl Can' campaign with free sports sessions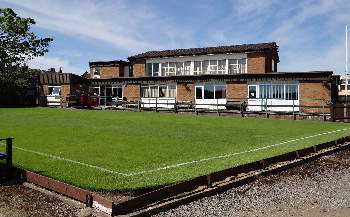 A historic community sports venue in Upton is backing Wirral Council's 'This Girl Can' campaign with a free afternoon of sport. Upton Victory Hall is opening its doors for an afternoon of free sporting activities, on 8 October 2016, from 1pm to 4pm, with a particular focus on ladies and young girls. The community venue has tennis, badminton, bowls and croquet facilities. Cllr Ann McLachlan, Cabinet Member for Transformation, Leisure and Culture said:- "Active Wirral is not just about getting people to use Council Leisure Centres to get active; we are getting community groups, sports clubs and charities involved as well. We are pledged to ensure everyone can access leisure opportunities as part of our 2020 council plan. Upton Victory Hall has kindly offered to open their doors and their courts, with lots of free, fun ways to get active and try new sports."

The open day will offer badminton and croquet for anyone aged 16 and over and tennis for ladies and teenage girls. All equipment including badminton rackets and croquet mallets will be provided. Both junior and adult members of the Upton Victory Hall Tennis Club will lead tennis sessions from 1pm. Rackets and balls will be provided.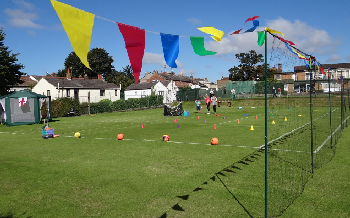 Lauretta Radcliffe, UVH Executive Committee Chair says:- "We at Upton Victory Hall are really pleased to join in this initiative to encourage ladies and girls to become more involved in sports. We hope many people will come to see and try out our great facilities."

Upton Victory Hall was founded to commemorate Britain's victory in the Great War, and as a monument to those that served. Upton's war memorial was also instituted by the group. The memorial was later moved from its original location outside the club, and now stands near Upton Library.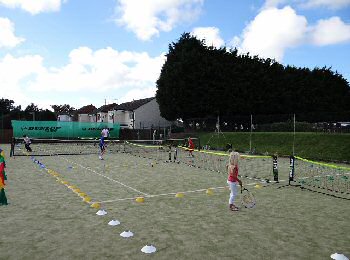 For more information about events planned for 'This Girl Can,' in Wirral, visit the Active Wirral Facebook Page. In July 2016, England and Arsenal footballer Jodie Taylor gave her backing to This Girl Can in Wirral, becoming an ambassador for the campaign.