Open day for qualified and soon to be qualified nurses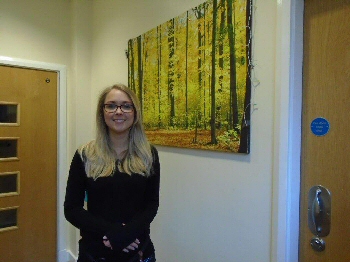 QUALIFIED or soon to be qualified nurses in Lancashire and surrounding areas are invited to find out about the opportunities on offer at Preston's secure mental health hospital, Guild Lodge. Lancashire Care NHS Foundation Trust's Guild Lodge is one of the countries secure mental health services and is offering people the chance to attend an open day to gain an insight into what it's like working there. The event is taking place, on Saturday, 4 March 2017, from 10am to 3pm and will allow people the opportunity to learn about the training and development opportunities on offer, tour the different areas of Guild Lodge and chat to existing nursing staff about their experiences. The open day is a great opportunity for nurses to come along and see for themselves what it's like to work in a mental health environment such as Guild Lodge before they apply for the roles on offer. "Guild Lodge is like a little community and it's so rewarding to see a patient move through the different levels of care provided here from medium secure right through to low secure, step down and eventually help them out into the community and it's really nice to be a part of that journey. Since working here I've had chance to work with people from lots of different backgrounds and it's really changed my view on working in a mental health hospital, I can't imagine ever wanting to work anywhere else!" said Josie Shaw, Health Care Assistant, Forest Beck ward (women's step down).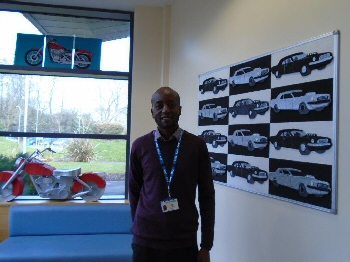 "I've learnt a lot about myself since I've been working here and have benefitted from the expertise of the people around me. There is always someone to offer help and support if you need it. We work really closely together within our wards and I'm confident that there are so many people I can pick up the phone or go and see if I need any help or advice. It's great to know that we're helping people on their journey towards recovery and making a difference to their lives." added Tinashe Ncube, Ward Manager, Langden ward (men's Acquired Brain Injury low secure). Guild Lodge provides a diverse range of services which each offer a wide range of career opportunities including medium secure, low secure and step down services, acquired brain injury (ABI) services and occupational therapy. If you are interested in attending the open day and would like to find out more, please contact the Employment Services Team on:- 01772 520200 or send an email.

NHS sustainability plans unlikely to work without greater government commitment
LOCAL sustainability and transformation plans (STPs); designed to transform the way health and social care services are organised, delivered, and used across England; are unlikely to work without a much greater commitment from government, warns an expert in The BMJ.

Kieran Walshe, Professor of health policy and management at the University of Manchester, argues that while STPs aim to keep people well and help them to care for themselves, and use health and care services more appropriately, there are four main problems, which if not resolved make it unlikely that these plans will work.

1st, he warns that they are being launched at a time of huge, unprecedented levels of financial constraint and challenge in the NHS, which will require considerable investment.

2nd, he argues that the plans have been written in a rush, and professional and public consultation and engagement have been largely neglected, resulting in "suspicion and opposition" from the medical profession, the public, and the media.

3rd, he says these plans have no statutory force or authority, adding that the Health and Social Care Act 2012 "contains a host of provisions on competition and market access that make these changes open to legal challenge and difficult to implement."

Finally, these plans are founded on the sound idea that we should bring health and social care services together, but he points out that:- "social care services are funded separately by local authorities, whose funding has been cut by 37% in real terms over the last 6 years."

Fixing these problems and giving STPs a real chance to succeed requires action from government, writes Walshe..

He therefore calls for government action to provide realistic transitional funding for the changes and to give political backing to the changes and allow for proper consultation at a national and a local level.

He also calls for legislation to remove the competition and market access provisions of the Health and Social Care Act and to allow for statutory bodies to be created to lead STPs.

Finally, he suggests the government tackle the health and social care divide by implementing the recommendations of the Barker commission for a single system of funding to commission health and social care.

"The NHS and its leaders have done what they can to map out a sustainable future health and social care system for England. But without a much greater commitment from government, it seems very unlikely that these plans will work," he concludes.
Charity welcomes tougher penalties for mobile phone use behind the wheel
THE government has introduced, on 1 March 2017, tougher penalties for those caught using mobile phones when driving. Points on a driving licence have doubled, from 3 to 6 and the penalty fine has increased from £100, to £200.

The move has been generally welcomed by road safety charity, Brake, but it warns that the fine is still too low, and it remains concerned about the Police having enough resources to enforce the new law.

Gary Rae, campaigns director for Brake, said:- "The increase in the points is very welcome. However, when you realise that you can be fined £1,000 for not having a TV Licence, then the £200 fine for illegally using a mobile looks woefully inadequate.

We're also very concerned about the ever dwindling number of roads Traffic Police. Their numbers have fallen by almost a 3rd since 2010. There are now approximately 3,700 specialist Traffic Officers in England and Wales. We want the UK Government to look again at this, and make roads policing a national priority."