Owners of Wirral dogs left to suffer with severe skin condition sentenced at Court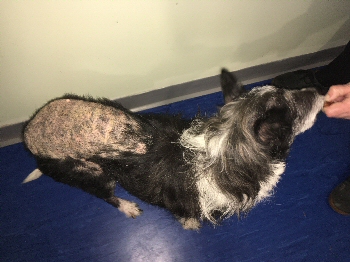 A man and a woman who left their dogs to suffer with a severe skin condition have been disqualified from keeping dogs for 5 years.

Barry Faulkner (DOB 13/12/1967) and Liza Johns (DOB 02/05/1975), both of HarCourt Street, in Birkenhead, Merseyside, appeared at Wirral Magistrates' Court, Monday, 13 March 2017, to be sentenced for causing unnecessary suffering to the 2 Collie dogs, named Custard and Tippy, by failing to provide veterinary treatment.

As well as the 5-year ban, magistrates also each gave them a 12-month community order. Faulkner was ordered to do 100 hours of unpaid work and told to pay ₤620 in costs. Johns was ordered to do 60 hours of unpaid work and told to pay ₤455 in costs.

They pleaded guilty to the offences at an earlier hearing, on 2 March 2017.

The Court heard that the RSPCA were alerted by concerned members of the public who had seen the dogs with large amounts of fur missing.

RSPCA inspector Anthony Joynes, who investigated, said:- "When I went round to their house, the first thing that struck me was that there was a very strong smell of yeast infection in the air. Both dogs were nibbling themselves to the point that Custard managed to rip open a sore on her body. They were both clearly very itchy and uncomfortable and the smell really was overpowering. I took them to a vet, where they were diagnosed with having mange. It is hard to say how long they were like this for, but they should have been taken to a vet at the earliest opportunity. By law we have a duty to care for our pets and veterinary treatment is not something which should be ignored."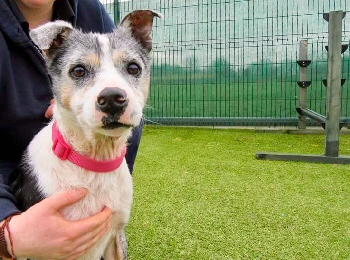 Inspector Joynes added that the dogs have "come a long way" since arriving in the RSPCA's care. "They have dramatically improved, but still have a way to go... Most importantly they're no longer in great discomfort as they were when we rescued them, which has allowed their individual personalities to come out. Rather than being obsessed with chewing and scratching themselves, they are now really friendly, inquisitive and playful dogs."

Both dogs are available for rehoming at the RSPCA's Wirral branch. Anyone who is interested in rehoming the dogs should contact the branch on:- 0151 638 6318.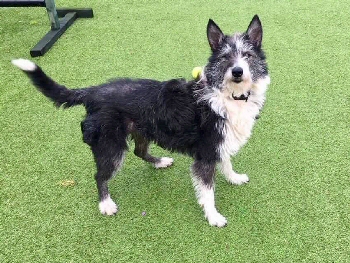 Custard and Tippy's story will appear on Channel 5's The Dog Rescuers later this year (2017).

Proton Partners International announces new Cancer Centre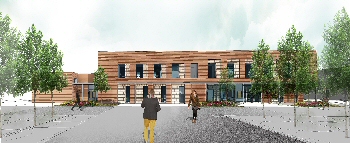 PROTON Partners International has announced plans to build a new ₤35 million cancer treatment centre in Liverpool. The cancer centre will be built in the new ₤1 billion Paddington Village, part of Liverpool's Knowledge Quarter (KQ).

This will be 1 of 4 centres built by Proton Partners International in the UK and will make the company the world's largest developer of proton beam therapy centres. Proton Partners International is currently building 3 other UK Cancer Centres, in Newport, Northumberland and Reading, and is considering further sites.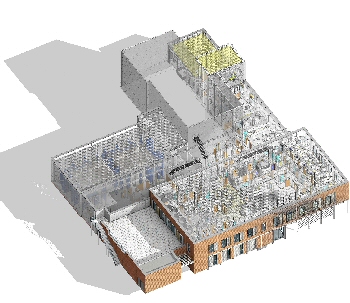 The Oncology Centre, which will be known, as:- 'The Rutherford Cancer Centre North West,' will offer radiotherapy, chemotherapy and imaging from 2018, and proton beam therapy will be available in 2019.

Joe Anderson, Mayor of Liverpool, said:- "We are delighted KQ Liverpool has been able to attract another prestigious development to Paddington Village. Momentum is really beginning to build for KQ Liverpool and we can expect more exciting announcements like Proton Partners International's, which will further cement its reputation as a world leading hub in medical and life sciences research."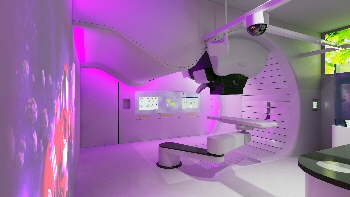 Mike Moran, chief executive officer of Proton Partners International, said:- "I am delighted to announce that our 4th UK Centre is to be in my home City of Liverpool. Not only will we be bringing the top cancer technology to the North West, but we will be located at heart of what will be a world class destination for science, innovation, education and technology. This investment will not only enhance the level of cancer treatment available to patients, but will also bring skilled jobs to the area."

It is expected The Rutherford Cancer Centres will each be able to treat up to 500 patients a year and treatment will be available to medically insured private patients, self paying patients and patients referred by the NHS.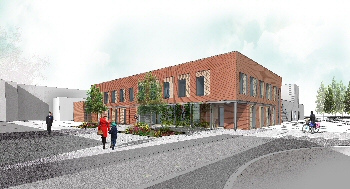 Proton Partners International is also building a genomics research centre at the Life Sciences Accelerator building in Liverpool which will be the 1st part of a health campus set to surround the ₤335m new Royal Liverpool Hospital. The genomics programme will support Proton Partners International's broader research work with the University of Liverpool's Physics Department.