The Vamps in Liverpool
Photographs by Jo Forrest.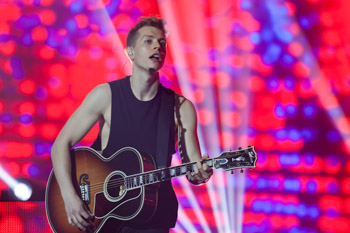 ON 5 May 2017, we headed over to the Liverpool Arena and Convention Centre for what was to become 1 of the best nights yet this year, in Liverpool's music calendar.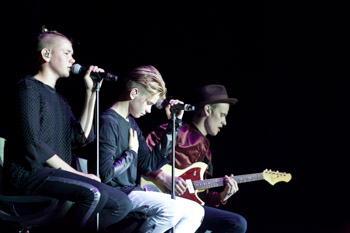 Just before the show started, we had the amazing privilege of meeting the Norwegian pop duo, Marcus and Martinus back stage, as they got ready to warm up the crowds for the Vamps. The twin brothers, Marcus Gunnarsen and Martinus Gunnarsen, are aged 15 and are 2 of the nicest acts we have had the privilege to meet. Not only are they down to Earth, but so are the parents, who, unlike most UK and US pop artist's parents, are not pushy at all. These 2 lads are well worth keeping an eye on and keep your ears ready to hear M&M buzzing over the airwaves in the UK very soon. Already the lads have released several albums and the lads stint as a support act for The Vamps '#MiddleOfTheNightTour' will definitely help them to brake into the UK market. Check out their website to find out more!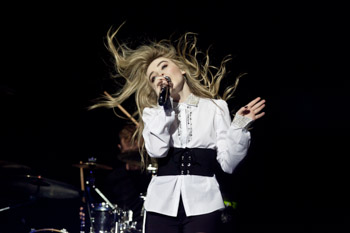 Support on the night also came from Sabrina Carpenter, an American singer, songwriter and actress. Sabrina who as just turned 18 also delivered an amazing set. This young lady knows how to perform and boy 'oh' boy, sorry girl 'oh' girl, can she perform...

But not finished, the warm up acts keep playing, with a band from Los Angeles, California, The Tide. It is worth noting that The Tide are currently signed to The Vamps' new record label, so expect big things of this group...

Then finishing off the support acts, New Hope Club who have a very interesting sound.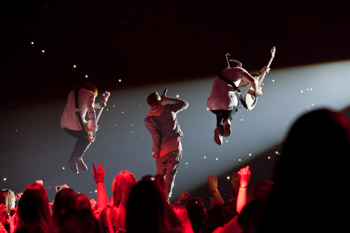 Well all special occasions need to end with a bang and you can't get more of a bang than The Vamps. This British pop rock band, consisting of Brad Simpson, James McVey, Connor Ball and Tristan Evans, knows how to put on a show. With an extremely good warm up, thanks to the amazing support acts, it was hard to think the night could get any better... But with true British style, the lads pushed up the volume and the entertainment level went stratospheric.
If this is a warm up for the World Tour, they did not need the:- 'Wake Up World Tour' last year (2016)... This is was far more of a show than most bands do in a lifetime.

We have no idea how The Vamps could Tweet after the show, as they must have been warn out! But they somehow they did, saying:- 'Thank you Liverpool! Amazing crowd! #PhotoOfTheNight'

Well from all of us who attended in Liverpool, a very big 'thank you' for bringing such an amazing night to the Liverpool ACC.

Also Liverpool's Britains Got Talent 2017 dancers JustUs also attended the show. It appears they thought the same as us as after the show they said on Twitter:- 'We had an amazing time at the @TheVampsband concert! Thank you so much @TheVampsJames for getting us so many tickets, so grateful'

Did you attend? Do you agree with what we thought about this show? Please email us to:- News24@SouthportReporter.com with your thoughts and views...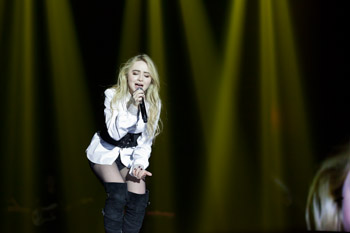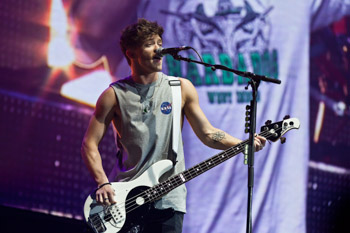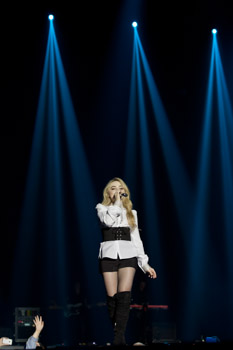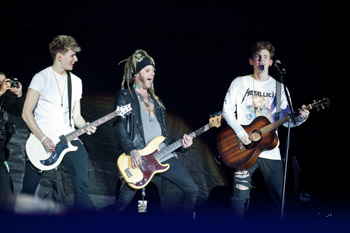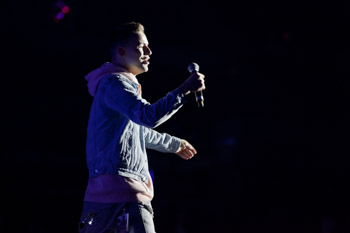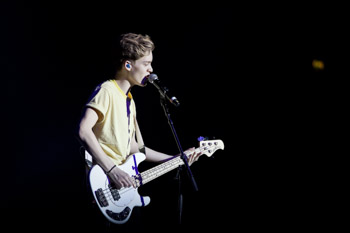 We hope you liked the photos, but please, don't copy them. Please help us to keep our copyright intact and to keep this website newspaper online. Click on here to find out how you can order copies of these photos.