UK's NHS England have declared a major incident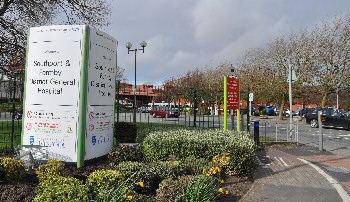 SOUTHPORT and Ormskirk Hospitals are affected by a large scale cyber attack, which has resulted in NHS England declaring a major incident. They are 2 of the many hospitals across England that have been hit by an international cyber attack. We are told that 11 countries have been affected by the ransomware cyber attack, including:- US, China, Russia, Spain, Italy and Taiwan. But reports in some of the media suggest that 74 countries might have been affected.

NHS England confirmed that details of patient records and appointment schedules, as well as internal phone lines and emails, have all been rendered inaccessible, by what is reported to be a result of ransomware on the network. NHS Digital said it was aware of the problem and would release more details soon.

At this point, NHS Digital have said:- "A number of NHS organizations have reported to NHS Digital that they have been affected by a ransomware attack. The investigation is at an early stage, but we believe the malware variant is Wanna Decryptor. This attack was not specifically targeted at the NHS and is affecting organizations from across a range of sectors. At this stage, we do not have any evidence that patient data has been accessed."

They have added on today that:- "NHS Digital is working closely with the National Cyber Security Centre, the Department of Health and NHS England to support affected organizations and ensure patient safety is protected. Our focus is on supporting organizations to manage the incident swiftly and decisively, but we will continue to communicate with NHS colleagues and will share more information as it becomes available."

We are told that the problem was 1st reported at around 3.30pm, on 12 May 2017, by 16 NHS organizations.
Southport and Ormskirk hospital NHS trust are 1 of the 16 NHS organizations who have been affected. They have said:- "You should avoid A&E if possible and it's safe to do so. Also Outpatient appointments have been cancelled tomorrow. We'll phone you to re-arrange on Monday. We thank local people for their understanding and cooperation."

Health Secretary Jeremy Hunt is being briefed by the National Cyber Security Centre, a Downing Street spokesman said:- "We are also told that Theresa May is being kept informed of the situation."

Theresa May has told the press that:- "We are aware that a number of NHS organizations have reported that they have suffered a ransomware attack. We are told that this is not targeted at the NHS, it's an international attack and that a number of countries and organizations have been affected. The National Cyber Security Centre is working closely with NHS digital to ensure that they support the organizations concerned and that they protect patient safety. We are not aware of any evidence that patient data has been compromised."

The National Crime Agency's Press Office have confirmed to us that:- "We are working with National Cyber Security Centre to investigate nationwide cyber attacks reported to us today, by NHS Digital. We have not have any more information we can pass on as of yet, to the media."

Other areas of the NHS who have been affected, by what appears to have been a simultaneous hit, are East and North Hertfordshire NHS trust, Bart's Health in London, Essex Partnership University NHS Trusts, University Hospital of Morecambe Bay NHS Foundation Trust and Blackpool teaching hospital NHS Foundation Trust.

We are also told that GP surgeries across Liverpool and parts of Greater Manchester also appeared to have been affected by the cyber attack.

The affected computers, we are told, show a pop up message had been introduced on to the network asking users to pay $300 to be able to access their PCs.

Law enforcement agencies have suggested that the attack is of a criminal nature, as opposed to being a cyber attack by a foreign power, and is being treated as serious, but without 'National Security' implications.

If you need medical advice for a non-urgent condition over the weekend, the NHS:- 111 helpline can provide fast and free advice. Your local pharmacy can also advise of treatment for minor ailments.

If you are affected by this issue, please let us know.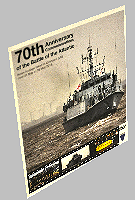 THE 70th BOA events this year in Liverpool has now been fully edited is available to buy, on a DVD, from our Online Shop, on Mersey Reporter very soon. For each DVD sold, ₤3.00 will go to Unique opera exhibition hits the right note at Central Library the Liverpool's Lord Mayor's Charity Appeal. (Registered Charity No. 229539) At this stage we can only do UK postage options, but if you are outside the UK, you can still order copies, but only via emailing our newsroom at:- news24@merseyreporter.com with your FULL address and we will get back to you with a postage cost and a payment link, should you wish to continue.