Residents share aspirations for Formby Coast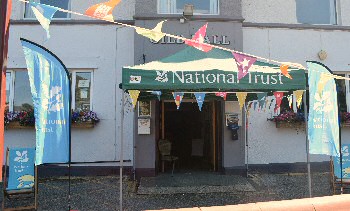 THE National Trust, in Formby, held another coastal consultation event at the Gild Hall, Formby, on 17 July 2017. The event was put on to hear local people's thoughts about the plans for the Trust to take over the land currently owned by Sefton Council. If the deal is approved by the Sefton Cabinet, it will see the Trust taking over an additional 204 hectares of land at Lifeboat Road and Ravenmeols. The hope is that this will help protect the area from development and its wildlife. The event had workshops and displays that explored the ideas and options, also giving locals a chance to have a say in what will be a very important move for the area that provides a wonderful habitat for rare red squirrels, sand lizards, Northern Dune Tiger Beetles and the rare Natterjack toad, to name just a few.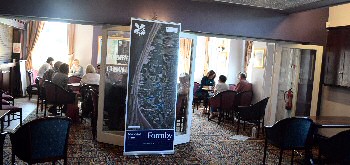 Over 150 people joined in conversations with Trust staff and volunteers during the Open Day and the preceding Formby Festival. Workshops also ran on a range of topics. Views were sought on everything from what people would like Formby Point to look like in 50 years time and the threat posed by coastal erosion, to how to tackle the challenges of parking on busy days and improve nature conservation. Many suggestions were made for solutions to these challenges and areas for the Trust to consider as it moves forward with developing future plans.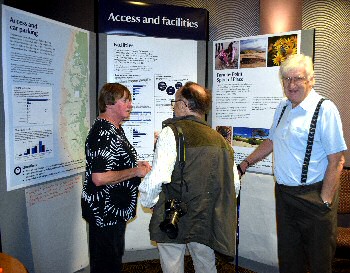 Joanne Hudson, General Manager for the National Trust, commented:- "We were really pleased by the number of people who attended to share their thoughts, aspirations and concerns about how we manage this special place for the benefit of future generations. We are committed to continuing to work closely with the community to enhance Formby Point and to tackle the challenges facing this dynamic and constantly evolving landscape. We have also held separate stakeholder meetings to talk to individuals and groups representing all aspects of the local community and businesses. The insight gathered at these events will help shape our thinking at Formby and we will be holding similar events in coming months as our plans shape up."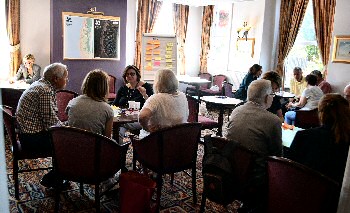 Cllr John Fairclough, Sefton Council's Cabinet Member for Locality Services, said:- "Our entire stunning coast is very important to us and we are always looking at ways of improving it for the benefit of our local communities and visitors to the borough. The Open Day hosted by the National Trust will give people the chance to share their thoughts on how the Formby coast can be enhanced even further. Please take the time to attend and get involved."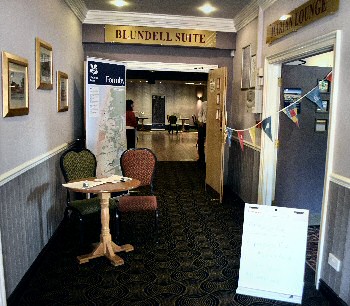 In addition to the Open Day and stakeholder meetings, the National Trust has also established a Community Involvement Panel. This working group includes a cross-section of local people whose role is to represent the local community. The Panel will play an important role in ensuring that the voice of the community is heard throughout the development of any future plans for the Coast.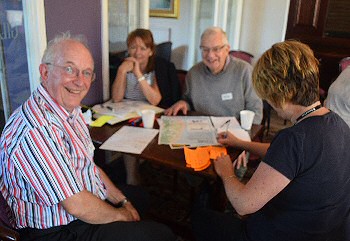 Please do let us know your views on this issue as we are collecting them for the National Trust. If you want us to pass them on, please let us know if you want your name and information included or just your comments. Email your thoughts on this subject to:- News24@SouthportReporter.Com and clearly put in the subject header, National Trust Formby Views. We will also be looking at publishing some of them in the near future. Future public opportunities for residents to get involved in shaping plans for Formby can be located, as well, on the National Trust's website.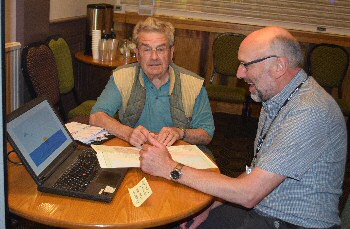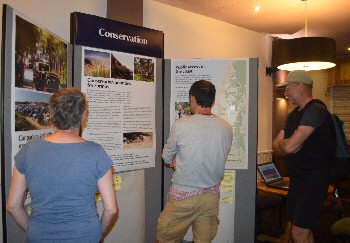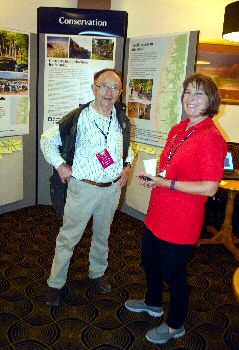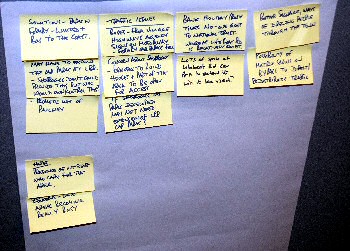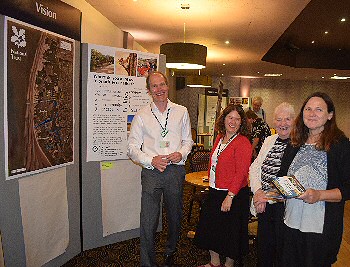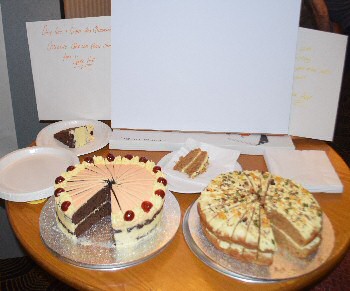 ₤300k allocated for new Hardship Fund
A total of ₤300,000 is to be made available across Liverpool over the next year for community organisations to help people that are struggling to make ends meet. The 'Mayoral Hardship Fund;' which totals ₤2 million over the next 3 years; has been established by Mayor Joe Anderson in response to growing pressures on low income households. A Cumulative Impact Assessment by Liverpool City Council earlier this year showed more than 20 changes to working age benefits since 2010 have affected around 55,000 households; 1 in 4; with the long term sick and disabled, children and women disproportionately hit. Around 10,500 working households get help with their Council Tax due to low income; and they are also helped by the Council's decision to use its own money to shelter low income households from the full effects of Government funding cuts to Council Tax Support. The funding, which is new money set aside in the Council's budget, is in addition to Disrcetionary Housing Payments and the Liverpool Citizen Support Scheme which already pay out over ₤5 million each year in rent top ups and emergency payments. Each of the 30 wards in the City will be allocated ₤10,000 to be spent by April 2018, with Councillors recommending small grants to community and local voluntary organisations that help residents with basic needs to keep their heads above water.

Mayor Anderson said:- "The Government's welfare reforms have hit the most vulnerable in our City hard and it is absolutely perverse that we as one part of the public sector are having to pick up the pieces caused by cuts in another part of the public sector when we have already faced a 64 percent reduction in our budget. But we cannot and will not just sit by and watch as some of our most vulnerable families are left struggling and worrying how they will pay for essentials such as food and clothing. Contrary to the Government's narrative, many households that are being hit by the Welfare Benefits changes, Tax Credit cuts and the Bedroom Tax have someone in work. All it is doing is dragging more children into poverty and affecting their life chances. This is just 1 of a number of measures that we are introducing to help the poorest families, such as our own not for profit energy firm; the Leccy; to help those in fuel poverty."

Councillors will be able to make applications to provide support to community organisations who help those facing hardship in their local areas when the scheme launches later this summer The remainder of the Hardship Fund will go to a separate pot administered through the Liverpool Citizens Support Scheme for individuals whose applications fall slightly outside the usual criteria for an award.
---
Wirral's parks and open spaces nationally recognised as outstanding!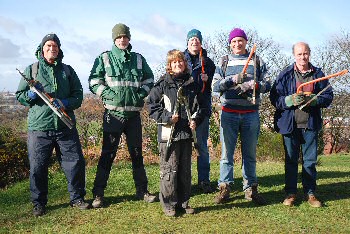 THERE are now 25 parks and open spaces in Wirral nationally recognised as outstanding as this year's Green Flag award winners are announced. And for the first time, one of Wirral's best-kept secret gardens; 'The Breck in Wallasey Village' has been awarded the accolade thanks to a growing partnership between Wirral Council and volunteers that is produced fantastic results.

In further good news for Wirral, gardener James Ashcroft who works at Birkenhead Park has been named:- 'Green Flag's Employee of the Year' for his work in helping to maintain the Grade 1 listed park to such a high standard.

The Green Flag Awards are handed out by environmental charity, Keep Britain Tidy, and recognise the country's best run and maintained parks and green spaces.

Wirral's return of 25 awards means the borough once more has the most Green Flags of any local authority in the North West.

From Hilbre Islands in the west, across to Vale Park in the east, down to Eastham Country Park in the south and back across to Dawstone Park in Heswall, the beauty of Wirral's parks and open spaces has been highlighted again, as well as the commitment shared by members of the public who volunteer their time and effort to keep them that way.

Cllr Phillip Brightmore, Cabinet member for Environment, said:- "This is an outstanding achievement again made possible by the energy and efforts of Council staff working alongside dedicated volunteers and Friends groups. Everyone is absolutely committed to ensuring our parks and green spaces remain the best they can be. Whether it's a big, well known park like Wirral Country Park or a smaller, community space such as the Breck, it doesn't make any difference; the achievement is the same and is testimony to tremendous organisation and commitment."

Steve Michael, the Secretary of the Friends of The Breck, added:- "I don't think any of us can quite believe the transformation of the Breck from an overgrown, little used urban wasteland only 18 months ago, into a park gaining Green Flag status. Seeing rock climbers, dog walkers, families and cub groups all using the Breck, makes the work of the volunteers all worthwhile. Acheiving Green Flag status is something all the volunteers are very proud of, but none of this would have been achieved without the guidance and dedication of the Wirral Rangers who initiated this project."

The Breck sits on a ridge 80 feet above sea level, giving commanding views of north Wirral, the sea and the distant Welsh hills. An area of beautiful semi-natural woodland, The Breck is a haven for wildlife with an abundance of bird species, including longtailed tits and sparrowhawks. Ravens are frequently spotted soaring over the ridge.

The Breck was once owned by Sir John Tobin of Liscard Hall who developed the site as a quarry. The sandstone crags that remain from the old quarry, including Granny Rock, Bluebell Wall, Eagle Rock and the Overhang, provide some of the best rock climbing and bouldering in the Wirral area.

The Breck was one of 25 Green Flags awarded this week. In addition to getting its Green Flag, Birkenhead Park also retained its Green Heritage status and New Ferry Butterfly Park its Green Flag Community Award.

The national award for James Ashcroft was the icing on the cake for Wirral at this year's awards and is well deserved for someone who has proved himself an innovative and tireless member of the park's maintenance team. Cllr Brightmore said:- "James is 1 of our most skilled heritage gardeners working for the Council. He is truly an asset to this historic landscape and totally deserves the recognition of this award. We're all very proud of what he's achieved."

---
Mental health service launched for new and expectant mums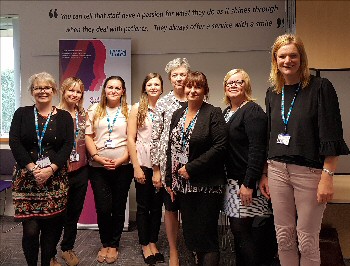 LOCAL mental health partners have launched a specialist mental health service to help new and expectant mums in Cheshire and Merseyside.
Cheshire and Mersey Specialist Perinatal Service has been set up to support women and families experiencing mental health problems during pregnancy and in the 1st year after birth. The specialist service consists of 3 'local' teams, provided by Cheshire and Wirral Partnership (CWP), North West Boroughs Healthcare and Mersey Care NHS Foundation Trusts.
The 3 teams aim to improve access to evidence based treatments, as well as training for other frontline staff caring for local women to ensure consistent, high quality care across the region. NHS England have committed more than ₤3m to the project, which forms part of the Cheshire and Merseyside Sustainability and Transformation Partnership (STP).

Speaking at the launch of CWP's local team at Sycamore House in Ellesmere Port, Consultant Psychiatrist Dr Tania Stanway said:- "Mental health problems are the 2nd leading cause of death amongst women in the perinatal period, and they have long term effects on women, their children and the wider family. The launch of this new service is fantastic news as it means we are able to provide improved care and mental health support for thousands of women during this critical time in their lives."

Tom Slater, a Student Nurse from Birkenhead, attended the launch event. He said:- "It's been really interesting and it's been good to talk to such a diverse range of mental health professionals, some who have come from services that I didn't even know existed. As a man, it has also been useful to learn about perinatal issues from the dad perspective, as well as from the mother's side. This event has been of great benefit to someone like me who has a work background in health and social care."

Women are more likely to suffer from mental health issues during the perinatal period than at any other point in their lives. More than 20% of the 27,000 women giving birth in Cheshire and Merseyside each year experience some sort of mental health issue and these difficulties can have a long-term impact on both mother and child if left untreated.

Early intervention from the new specialist service will reduce the risk of local women and their children from experiencing problems in the future.

Cheshire and Merseyside is 1 of 44 areas (or 'footprints') across England that have come together as health and care systems to develop Sustainability and Transformation Partnerships (STPs). The partnerships aim to deliver the priorities in the NHS 5 Year Forward View, which include ambitious commitments to improve mental health and services.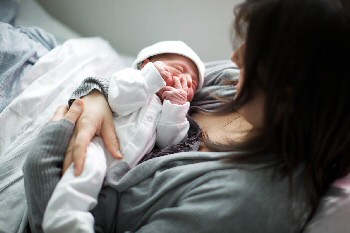 All 3 of the NHS Foundation Trusts involved have committed to the transformation of mental health services in Cheshire and Merseyside, which is being led by CWP Chief Executive Sheena Cumiskey:- "As partners working across Cheshire and Merseyside, we aim to develop greater collaborative working so that we can deliver consistent, high quality care across the region. Everyone involved is delighted that women will be able to access services across the whole of Cheshire and Merseyside. Additional funding is expected to become available nationally to support mental health transformation and we will continue to work collaboratively across Cheshire and Merseyside to access this and deliver improvements for our population."

Nicola Allen, Head of the Medical Directorate for NHS England Cheshire and Merseyside added:- "This is good news for Cheshire and Merseyside. A priority is to improve the community services available for new and expectant mums. We believe this new service will put the region ahead of the curve in terms of developing services that prevent women and their children experiencing mental health problems in the future."

Thousands of women from across Cheshire and Merseyside will benefit from the new service.

Rebecca Brook, a teacher from Macclesfield, was diagnosed with depression shortly after giving birth to daughter Eleanor in 2015. She said:- "I struggled to breastfeed when Eleanor was first born. This made me feel like I had failed as a mother, which led to strong feelings of depression and anxiety. I knew about the dangers of mental health to women during the perinatal period, but I never realised just how bad it makes women feel. I felt lonely and isolated. There were constant tears and even times when I felt like running away because I thought Eleanor would be better off without me as her mum. I was lucky to have such fantastic support from my health visitor, as well as local mothering group, SMILE. However, I understand that some people aren't so lucky. It's pleasing to hear about this new service as I'm sure it can really help to change stigma around perinatal mental health and provide consistent levels of support to local women."

For more information on Cheshire and Mersey Specialist Perinatal Service visit:- CMPrinatal.NHS.UK.