Proton Partners International receives formal planning permission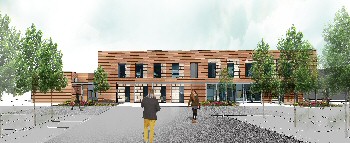 PROTON Partners International has successfully received formal planning permission to build its 3rd oncology centre in England. The ₤35 million cancer treatment centre will be built in the new ₤1 billion Paddington Village, part of Knowledge Quarter Liverpool (KQ Liverpool). This will be 1 of 4 centres currently being developed by Proton Partners International, making the company the world's largest developer of proton beam therapy centres.

The oncology centre, which will be known as The Rutherford Cancer Centre North West, will provide an all encompassing cancer service for patients, offering proton beam therapy, as well as chemotherapy, traditional radiotherapy and imaging. It is expected that conventional treatments will be available in 2018 and proton beam therapy in 2019.

Joe Anderson, Mayor of Liverpool, said:- "This planning permission is great news for Proton Partners, Paddington Village and KQ Liverpool and we look forward to seeing the building take shape. KQ Liverpool is gaining real momentum now and, as a world-leader in medical and life sciences research, is fast becoming a major catalyst in the City's economy."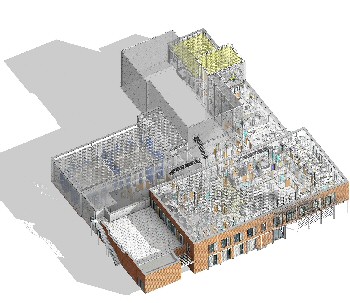 Mike Moran, chief executive officer of Proton Partners International, said:- "This marks the next step in our mission to make the best cancer technology accessible to patients across the UK and I'm proud that our next centre will be in my home Town of Liverpool. Knowledge Quarter Liverpool is a really exciting project to be involved with. It's already proving to be a world-class destination for business, science and innovation, which sits right at the core of our values as a company. By building centres across the country we hope to transform the level of cancer treatment available to patients and therefore receiving planning permission is a key milestone for us. Not only will our centre bring an innovative industry to Liverpool, but it will also bring skilled job opportunities that will play a key role in boosting the local economy."

There are currently no operational high energy proton beam therapy facilities in the UK and the demand for more specialised cancer care is growing.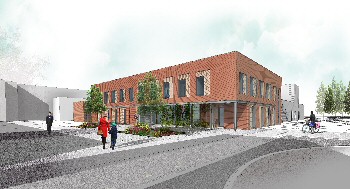 Proton Partners International is building 3 other UK cancer centres, in Newport, Northumberland and Reading, and further sites are under consideration. The Newport centre recently opened to receive patient referrals for chemotherapy and radiotherapy, and the proton beam therapy system is currently undergoing installation.

It is expected The Rutherford Cancer Centres will each be able to treat up to 500 patients a year and treatment will be available to medically insured private patients, self paying patients and patients referred by the NHS.

Proton Partners International is also building a genomics research centre at the Life Sciences Accelerator building in Liverpool which will be the first part of a health campus set to surround the ₤335m new Royal Liverpool Hospital. The genomics programme will support Proton Partners International's broader research work with the University of Liverpool's Physics Department.

Fake vodka factory found in Liverpool
AN illegal alcohol factory, producing potentially toxic vodka, has been found in an industrial unit in Aintree. HM Revenue and Customs (HMRC) discovered the unit, on 19 July 2017, and is warning the public and local retailers to beware of the potentially dangerous fake vodka, which was labelled as:- 'No 01 Imperial Vodka Blue.' The illicit bottling plant was dismantled and the alcohol, worth an estimated ₤45,000 in unpaid duty, was removed for further tests.

During the operation HMRC officers seized:-

► 1 x 1,000 litre drum containing suspected counterfeit alcohol which is undergoing chemical tests.

► Counterfeit vodka labels for No 01 Imperial Vodka Blue.

► Bottling machinery, bottle tops and other labelling paraphernalia.

► 80 cases in unmarked brown boxes, each case contained 12 one-litre bottles of No 01 Imperial Vodka Blue.

► A total of 1,965 litres of suspect alcohol was seized of which 965 litres was in finished labelled bottles.

Angela McCalmon, Assistant Director, Fraud Investigation Service, HMRC, said:- "Anyone drinking this fake vodka could be risking their life. People buying it may have thought they were getting a bargain, instead they've bought alcohol that may put them in Hospital or worse. Counterfeit alcohol puts people in danger and denies taxpayers of millions of pounds in unpaid duty; money which should be spent on vital public services. We have alerted other law enforcement agencies such as the Police, local trading standards, and the Foods Standards Agency to stop this product reaching shop shelves or into our communities. It is important that anyone with information about this dangerous illegal trade urgently reports it to our Hotline on:- 0800 788 887."

There have been no arrests so far and investigations are ongoing. HMRC is awaiting chemical analysis, but similar seizures in the North West, in 2015, were found to contain anti freeze.
---
Countdown has started to secure vital funding – vote now!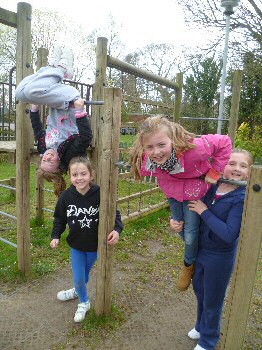 BARNSTONDALE Activity Centre, a children's charity that supports over 5,000 young people every year, is hoping to secure a huge funding boost with its bid for a grant from the MCF (Masonic Charitable Foundation) Community Awards. The charity is always seeking to improve the facilities it provides for its young visitors and it hopes to use any funds awarded to improve and upgrade its Adventure Playground and Sensory Area.

Barnstondale offers a safe, supportive and stimulating environment for youngsters from all walks of life, including those with a range of disabilities. It also aims to develop social skills and particular attention is given to young people who may be socially excluded and at risk of becoming disaffected. The Masonic Charitable Foundation, 1 of the largest grant making charities in the UK, is distributing ₤3 million to 3,000 charities across the country and Barnstondale is 1 of those selected. The funding available ranges from ₤4,000 to a single award of ₤25,000 to the charity in the Cheshire region with the most votes. Go to:- MCF.Org.UK/Vote to cast your vote. The vote closes, on Monday, 31 July 2017.

Barnstondale Centre is an inclusive adventure and activity centre, which features both on site accommodation in log cabins, and a range of indoor and outdoor pursuits, for children and young adults of all ages and abilities. Activities available include climbing, archery, abseiling, kayaking, target rifles, orienteering and river crossing, as well as a range of sports. The centre is situated in 15 acres of Wirral woodland. As a registered charity, Barnstondale relies on donations and fundraising to continue its work.

Heidi Hughes, Business Director at Barnstondale, says:- "We are passionate about transforming the lives of young people, inspiring them to grow in mind, body and spirit. Any funding means a lot to Barnstondale, but ₤25,000 would be a fantastic sum and would really impact the young people of Wirral. Please vote for us now!"