We will remember them...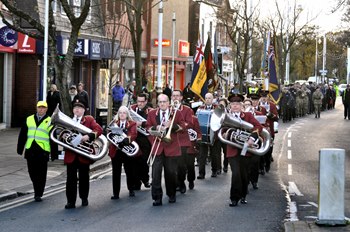 AS the nation and Commonwealth of Nations marked both Armistice Day and Remembrance Sunday, we headed out to cover some of the events being held in Formby and Southport.

Armistice Day, also known as Remembrance Day or sometimes Poppy Day, marks the anniversary of the signing of the Armistice that brought World War One to an end, on 11 November 1918, at 11am.

The 1st World War or the Great War, was sometimes referred to as "The war to end all wars." It's near to impossible to imagine how many lives where lost between 1914 and 1918, on all sides. This annual event was started to honour those who sacrificed themselves in that conflict and help to bring a form of closure for all those affected. It was also hoped that it would remind people the horrific cost given by so many in order to secure and protect our freedom. This day is not a way of glamorising war, as some might want you to think, but a way of trying to remind us the true cost of war.

Over the passing few years, the commemoration of Remembrance with the wearing of the Red Poppy seems to be gradually losing its significance and becoming misunderstood. The Poppy, warn by people attending the Remembrance events comes from a now famous poem called:- 'In Flanders Fields' that had been written by a Canadian Doctor, Lieutenant Colonel John McCrae. He was inspired to write the work after seeing Poppies growing, on the battle scarred fields, shortly after losing a friend, in Ypres, in the spring of 1915.

The poem reads:- "In Flanders' field the poppies blow. Between the crosses, row on row. That mark our place: and in the sky. The larks, still bravely singing, fly. Scarce heard amid the guns below... We are the dead, short days ago... We lived, felt down, saw sunset glow. Loved and were loved, and now we lie. In Flanders Fields."

The red poppy was 1 of the only plants to grow during the hostilities, on the otherwise barren battlefields, so after the war this was to become even more symbolic. As a result, as the battlefields fell silent, a strange transformation happened, as thousands of Scarlet Corn Poppies grew up, carpeting the graves of men who had died, on all sides. Interestingly, the connection of war and the Red Poppy goes back even further, to a legend which came from the area North of the Yangtze River, Cathay. People back then had also spotted that the white flower of forgetfulness, would turned blood red after war. As if nature herself was crying in protest at the slaughter... So just as with the services, this simple flower also helps to reinforce the message of the horror of war. The sale of it also helps the likes of The Royal British Legion (RBL) who provides lifelong support for the Armed Forces community, serving men and women, veterans, and their families and who have adopted it as their charities logo.

Unlike what some people think, Remembrance Sunday, ensures that no one is forgotten, in all wars and conflicts, past and present. It is not just the armed forces who are remembered, but also any organisation or person affected by conflict.

In 2018, Remembrance Sunday will also fall on Armistice Day, marking 100 years since the end of the 1st World War. We hope that the nation will unite and continue to honour all those who have sacrificed themselves to secure and protect our freedom. So please keep a simple silence, at 11am, on 11 November every year, but especially in 2018. They shall not be forgotten!

Click on here to see more photos and video from the 2017 Remembrance Services and Parades within the North Sefton area. (Formby and Southport.)
Please email us your thoughts and views on this topic to:- News24@SouthportReporter.com.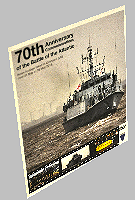 THE 70th BOA events this year in Liverpool has now been fully edited is available to buy, on a DVD, from our Online -weight:700; background-color:#FFFF00"> Shop, on Mersey Reporter very soon. For each DVD sold, ⃂3.00 will go to Unique opera exhibition hits the right note at Central Library the Liverpool's Lord Mayor's Charity Appeal. (Registered Charity No. 229539) At this stage we can only do UK postage options, but if you are outside the UK, you can still order copies, but only via emailing our newsroom at:- news24@merseyreporter.com with your FULL address and we will get back to you with a postage cost and a payment link, should you wish to continue.