200 GUESTS GET TOGETHER FOR FRANKIE & BENNY'S OPENING
Photograph above is of general manager Chris Humphries with (left) Victoria Carter and Toni Ryder of the table waiting team.
THIS WEEK Frankie & Benny's, the New York-Italian family restaurant located at Ocean Plaza Leisure proved it's the best venue in Southport for a get together.
Management and staff were joined by 200 guests for a 'family & friends' evening to celebrate the launch of the restaurant at the £35m retail and leisure site linked to the promenade and conference centre.

The 142-seater restaurant has cost £700,000 to develop and created around 40 jobs.

General manager Chris Humphries said:- "We were delighted so many people were able to join us. It has been a lot of hard work over the last month to get the restaurant ready and the management team and staff have pulled together brilliantly."
Frankie & Benny's prides itself on fostering the personal development of staff and holds an Excellence Through People Award and is an accredited Investor in People.
Full training on-site is complemented by additional skills courses and catering qualifications conducted at The Academy, the company's training centre at its head office in Worcester.
Chris Humphries added:- "We know we offer the right mix of fun with a warm and friendly atmosphere which appeals to families and couples alike. We will add a great meal out to a great time out."
Inside, Frankie & Benny's feels like a favourite family-run restaurant. From the clatter and chatter of the open kitchen to the bottle-lined bar, it takes you back to 1950s New York. Cosy booth seating and tables are surrounded by walls filled with family snapshots showing life in the Lower East Side of the Big Apple. Music adds to the mood with a mix of classic American swing and beat.

JOB ADVERT!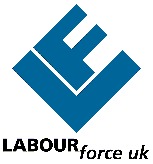 LFUK have consistent work available covering a wide variety of Functions & Events in the Southport Liverpool & Merseyside area.
We have vacancies available for all positions within the vast Hospitality & Catering Industry. Chefs, Silver Service Staff, Waiting On Staff and many more.
Contact Tracey for more information on 0151 547 3933 or 07971 164 076.