Formby Village Stuck In A Time Warp, Again.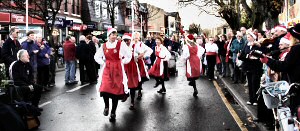 SATURDAY 4 December, saw the ninth annual Dickensian Day in Formby. The weather was clement and folk from all round the region packed the village. The atmosphere was upbeat and the place buzzed. All the participants, most decked out in Victorian attire, worked very hard to make the day a success. There was the unusual parade including local dignitaries, also a wide array of attractions including bands, singers and other entertainers of many sorts and numerous attractions, especially for the young.
Holy Trinity Church held an Open Day with music throughout Dickensian Day. The church looking splendid and offered a wide range of musical contributions, well received by visitors. It was a welcome addition to the day's festivities. Performers were, Redgate Singers, Cute Flutes, U3A Singing for Pleasure, Denis Ratcliffe, St Jerome's Men's Choir, The Travelling People, Imagination, Maghull Handbell Ringers and Maggie, on the keyboard.
Alongside all the Dickension Day jollities, Holy Trinity Church Hall was once again a collection venue for the National Blood Transfusion Service. The need for blood donors is always acute, but especially so before the festive season. If you are a donor and have not got round to donating, or if you haven't yet become a donor, but might consider it, please do make contact now. Help to save lives.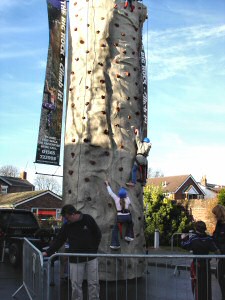 Go to page 1 of 1 below...
JOB ADVERT!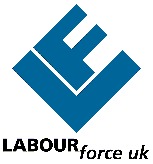 LFUK have consistent work available covering a wide variety of Functions & Events in the Southport Liverpool & Merseyside area.
We have vacancies available for all positions within the vast Hospitality & Catering Industry. Chefs, Silver Service Staff, Waiting On Staff and many more.
Contact Tracey for more information on 0151 547 3933 or 07971 164 076.