The nation remembers those lost in the line of duty.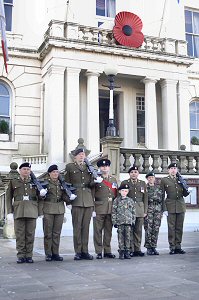 ROYAL British Legion held the Southport Memorial service and parade in Southport on Sunday 13 November. The attendance was far more than that of the last few years due to the good weather. Wreaths where laid by the Mayor of Sefton, Councillor John Walker and representatives of the armed forces, police, ambulance services, fire service and other political and non-political bodies.
Full photographic report in next weeks issue of the Service in Southport, the remberance service in Formby and the remembrance parade in Formby.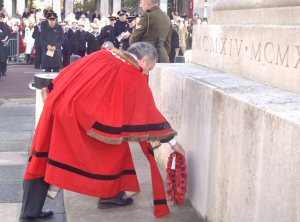 CD READERS COMPETITION!
THIS week we have a Special Edition Dual Disc CD/DVD to give away to one of our readers. The prize is a copy of "The Curse Of Blondie..." To enter all you have to do is send the answer to a simple question and you full name, full address and phone number, to our email address:- news24@southportreporter.com. Use the subject line Blondie Comp.

The question is as follows:-
What is the name of Blondie's latest album released on 7 November 2005?
Answers in by 12:00noon GMT Friday 18 November 2005. You can also drop it in to our office on a postcard with the above information on. Good Luck!