Southport Air Show 2008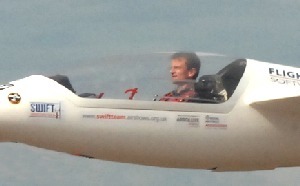 THE Southport Air Show took place on Saturday, 6 September and Sunday, 7 September 2008. This year we do not have as many photographs on the website due to unforeseen problems that are not related to us directly. A representative of Sefton MBC this year, unofficially told us that:- "The event was a success even though crowds were not as big as previous years. Considering all the flooding throughout the UK, it was amazing we got a show on at all on Saturday.

Sunday was also highly eventful. We very nearly did not have the iconic Vulcan Bomber and some of the other aircraft as the minimum ceiling level for the aircraft only just reached in the areas they were flying in from. It was touch and go whether the Vulcan would be allowed to fly, but we got it on Sunday and you could sense the emotion and occasion in the crowd." What struck our editor, Patrick Trollope, was that as the Vulcan approached the crowds just went still. Even the children stopped playing and you could nothing but the sea, the wind and the sounds of the aircraft as it came in to view. For a few minutes after the people in crowds stood fixed to their spots. It was absolutely overwhelming and I have never seen anything like it.

The event's main commentator, George Bacon, put on a fantastic commentary and kept the crowd motivated throughout the gaps in the displays, keeping them well informed about what was going on and also keeping them up-to-date about other events that are to happen in Southport this year. He told us unofficially that:- "It was nice to be here and I am pleased how the show went considering all the bad weather that was round us."

West Lancashire Microlight School's Vice Chairman, David Beech's attempt to break the world altitude record in a microlight, suffered a set back again on the Saturday, as the weather was too bad for them to fly. On the Sunday, he was again hit by bad luck as his microlight became damaged. It was still able to fly, but not at high altitude. Standing by his microlight, he officially told us that:- "I am disappointed. My bad luck has struck yet again. Just before take off in my 450kg Pegasus Quantum, I had an accident helping a fellow pilot that resulted in damage to my wing. It has set me back, but I will do this!" We wish him all the best of luck and we will keep our readers informed about any future attempts.

Southport Model Aero Club also attended, with other model aircraft clubs from Merseyside and West Lancashire. They put on a splendid display on the ground but, sadly, weather grounded many of their display on the Saturday and on the

Sunday, the water logged beach meant only a few could fly. The few models that did take off were extremely entertaining and provided a good warm up to the bigger aircraft. One of the modellers told us that:- "On Sunday, an accident did mean we could not display our aircraft on the ground in the afternoon, but we did manage to have a good flight in the morning, with some of are models. Saturday, however, was not very good at all. The thing that has made it all worth attending for was the dramatic finish to the show on the Sunday. Just seeing Vulcan to the Sky's Vulcan XH558 hanging above us all, in the sky for real, once again, was just amazing! I do not think any of us on the model aircraft flight line had dry eyes. It was an amazing sight that made up for the bad flying conditions the day before."

Click here to see more photographs taken at this event. More photographs will be in next weeks edition!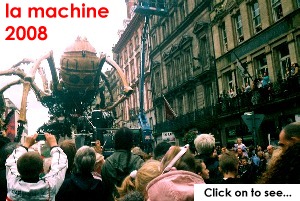 Air Show Charity Photo CD offer....
WE have CD with 40 high resolution photographs of the aircraft, taken at the event by our editor, Patrick Trollope, for just £5.00 each CD, as a fund raiser for Southport, St John Ambulance Division. It is so easy to overlook the essential role played by the emergency and support organisations, for without their input major events, such as the Air Show, would not be possible. This is our way to give a little thanks, at least to one of them.
The CD offer will run from 9 September 2008 up to 5 October 2008 and is for UK postal areas only. The photographs on this CD are being sold on a non-broadcast usage, non-internet usage and non-publication use license (for personal use only). Copyright of the images will remain with Patrick Trollope.
All of the money raised from the sale of the CD will go towards Southport, St John Ambulance, who provided first aid cover at this event and so many others like it. If you would like a copy of the CD, please send a cheque, made out to ST JOHN AMBULANCE, for the full amount, to our office address:- Air Show CD, St. John Ambulance, 20 Scarisbrick Street, Southport, Merseyside, PR9 0TU