Media Question Time 2008
DO you find yourself arguing vigorously with your TV or radio over the way certain matters are portrayed???????

Are you the northern version of 'Disgusted of Tunbridge Wells'???????

Are you delighted to see someone speaking up on an issue of common concern????????

Would you welcome the chance to give your two-penn'orth to senior representatives of the local media, face to face?????
"YES?????" If so, this is your big chance. Just come along to this innovative meeting.

On 12 November 2008, at 7pm for a 7.30pm start, local, media representatives will be waiting to take questions from the general public and from representatives of any interested organisations. The event will be hosted by TV personality Jonathan Thompson.

The Venue is The Latin Lounge, on Post Office Avenue, off Lord Street, by the Monument. As these are licensed premises, unfortunately only people over 18 years are invited. The event will be free to attend. This is a time of flux and this event has primarily been designed to allow anyone who has issues, such as the content or methods of presentation of materials in the press or other media, to raise these concerns directly. The particular focus will naturally be pertinent to Merseyside. The panel will attempt to address the matters raised. It is intended that names of people, who indicate their desire to put a question to the panel, will be taken before the meeting and that they will subsequently be called to put that query, briefly, to the panel. If time and circumstances allow, it is hoped an open floor discussion can ensue and that, after the event, folk may be able to engage more directly with individual panellists.

Our editor Patrick Trollope, who was one of the members of the media behind this event, said:- "Lately, there have been so many changes in the way the media is working and we want to help the public to know what is going on. From the massive advancement in the online materials, through to the changes in the traditional print, radio and TV, it is hard for everyone to keep their eye on the ball. All of the externally regulated media on Merseyside aim to deliver high standard journalism, and this is just another way for us to help refine our focus. Many of the problems, faced by the industry outside Merseyside, have been put down to a lack of communication. Thankfully, on Merseyside, the media has always aimed to keep alert, with the desire to give the best, impartial and open coverage of all events. We hope that this style of meeting will help us to develop and keep our standards high. This is, to some extent, a way for us all to test the waters and find out what are the public's feelings and views about our coverage. Whilst we must be aware that it is never going to be possible to please everyone, we would like to find out what issues are going on that the public would like us to keep following and also to find out about issues that they think we have missed. This meeting, we hope, will remain fully apolitical and also one that will be both constructive and informative for all who attend. Most of all, we hope it will further bring together the community and ourselves; the media. We hope that this Question Time proves successful, and that we can build on it with the aim of its becoming a regular event across Merseyside."

So far, the following have been invited:- both local hard copy newspapers and both Southport radio stations, online media representatives and also a national news representative. So far, confirmed, we have Southport Champion, Dune FM, Southport Community Radio, Southport Reporter, Liverpool John Moores University, the National Union Of Journalists (NUJ) and a representative from the national press, who works for Big Pictures. Others are still to be confirmed. If you have any representatives you would like us to ask to sit on the panel, please let us know. ...continued...

| | |
| --- | --- |
| | |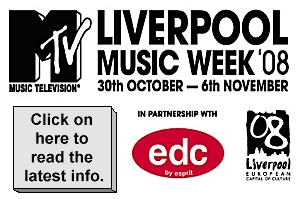 --- MORE NEWS REPORTS BELOW ---
VOLUNTEER'S DEDICATION IS RECOGNISED WITH A PLACE ON AWARDS' SHORTLIST
Interview:– "MTV Liverpool Music Week 2008"
The majority of shopworkers face verbal abuse
Prime Minister Asked to Act on Short Beer Measures
PLANNING PERMISSION GAINED FOR 4 STAR CITY CENTRE HOTEL
MTV LIVERPOOL MUSIC WEEK FULL ITINERARY ANNOUNCED
Trust scores 'Excellent' in Annual Health Check
ECONOMY MAKES BOSSES CONSIDER SMARTER WORKING
Liverpool South Parkway takes off!
SOUTHPORT SCHOOLCHILDREN CLIMB ABOARD BUS FOR A HEALTHY OUTLOOK
Peter Brown Craven Minor JFL
Merseyside youth make 'noise' to make a difference
Diabetes UK honours Southport, Formby and Ormskirk Voluntary Group
OOH LA LA: the North West of England FINDS NEW WAYS TO BEAT THE CRUNCH
SEPARATING CHILDREN IN CARE FROM BROTHERS AND SISTERS HAS LONG-TERM IMPACT
Women told:- "Turn off your phone, or turn off your man"
ENGLAND RUGBY LEAGUE WORLD CUP TEAM RELAX IN QUEENSLAND, AUSTRALIA
...continued... We hope this enterprise will be enjoyable and profitable for all concerned.

It is our intention that the salient points will be published later.

List off attending members of the Press who will sit on the panel:-

Professor Chris Frost - NUJ North West and Head of Journalism at Liverpool John Moores University

Martin Hovden, Editor of the Champion

Ian Fairbrother, Freelance Photographer and Reporter - Big Pictures

Sam Clack, News Editor at Dune FM

Jon Jessop, Southport Community Radio (SCR)

Patrick Trollope, Freelance Photographer and Editor of the Southport & Mersey Reporter....
Click on and print to help us promote this fantastic opportunity for you to have your say! .DOC Word .JPG Picture
~HAPPY BIRTHDAY~
HAPPY BIRTHDAY TO STELLA MAWSON
I hope you have a fantastic 40th Birthday, with lots of love from your Samantha and also from Coral and Oliver xXx
If you have someone you want to say happy birthday to, for free, then use the email address below to send us the names you want us say happy birthday to, and/or a photograph. Email us today!