Local Book Shop Manager Up For National Award!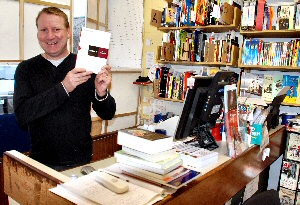 FORMBY'S book shop Manager, Tony Higginson, has been put forward for a national competition and has found himself short listed for an award at the PPC 2009 Annual Awards, to be held Wednesday, 17 February,2010, in Mayfair, London. The Publisher's Publicity Circle has been running for over fifty years and enables book publicists from publishing houses and freelance pr agencies to gather and share information on a regular basis. Each year they make an award, in conjunction with trade and consumer media, to highlight the publicists responsible for the best PR campaigns of the previous year, in order to help the industry keep up standards. This year, Pritchards Manager, Tony Higginson, was pleasantly shocked to find himself nominated, and even more surprised to learn that he had been short listed for the 'PPC Events Manager of the Year 2009' award. Also up for the award are:-
► Alan Revel, London School of Economics (LSE)

► RSA Ladies - Mairi and Alex

► David Torrans, No Alibis Belfast

► Richard Thomas – The Roundhouse, Latitude Festival, Green Man, Laugharne

► John Newham and Vivian Archer, Newham Bookshop
The manager of the Brows Lane shop, said:- "I was so pleased to find out. This is a major award for our industry. With me being in a small shop in the backwaters of Formby, I would not have thought I would have been nominated, yet alone short listed. I am so pleased."

We will keep our readers informed as to how he gets on as soon as we find out! Good luck Tony!

To find out more about Pritchards please go to their advert page and for the award's website.
High Ranking Conservative MP Has Visited Southport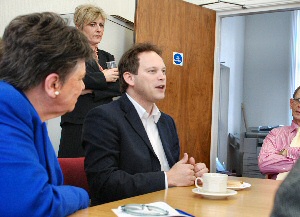 THE Southport Conservative hopeful, Brenda Porter, was joined on 10 February, 2010 by a Conservative Party MP, to discuss issues affecting housing in and around Southport.
To find out all about this visit, just log on here ... and take a look at next week's issue of Southport & Mersey Reporter! We will have a full feature and lots of photographs for you!