Air Training Corps Received Liverpool's Highest Honour
Report by Patrick Trollope & photos on this page by Dave Chishol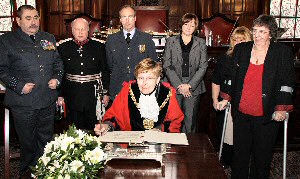 THE Merseyside Wing Air Training Corps took part in an historic event in Liverpool, on Saturday, 12 March 2011, as they received the Freedom Roll of Associations & Institutions of the City of Liverpool. This is the City's highest award and to
receive it, Cadets from 30 Squadrons, known as The Merseyside Wing took part in a march from St Nicholas Church, culminating with an Inspection by Deputy Lieutenant of Merseyside, High Sheriff and Lord Mayor of Liverpool and a March Past with salute. The ceremony then moved into Liverpool Town Hall, where representatives witnessed the official conclusion to the proceedings. We offer some photographs of this and some video footage of the event.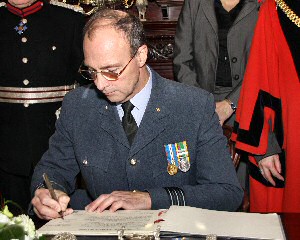 Click on here to see lots more photographs taken at the event. Also video footage taken at the event will be available to watch on Southport.TV very soon.

KEEP up-to-date with our daily news email service...
~ Sign up ~
to our new news service on Formby-Reporter.com.
If you subscribed you can keep in up-to-date with what's going on in and around Merseyside. It is free and we do not send out massive amounts of emails. Also your email is kept under the UK's Data Protection Act, so you can be sure that you will not have problems.
...HAPPY BIRTHDAY...
If you have someone you want to say happy birthday to, for free, then use the email address below to send us the names you want us say happy birthday to, and/or a photograph. Email us today!
This week's news in pictures

Show us what you think our our news coverage by rating Southport Reporter today on this independent website!