Students get a taste of local community
THE Isle of Man Steam Packet Company would like to announce that following the successful refinancing of the business by a group of banks led by Banco Espirito Santo, a new ownership structure is now in place.

The share capital of the company previously owned by a number of Australian pension funds and Macquarie has been transferred instead to Sealion (Isle of Man) Ltd, a company owned by the Isle of Man Steam Packet Company's banks. It has been enounced that since 8 April 2011, the previous owners have no ongoing financial interest in the Company.

A new corporate structure will subsequently be put in place that will simplify the current tiered multi-level structure of the organisation.

The refinancing arrangement provides a long term commitment from the new owners. The Steam Packet Company can now move forward on a stable footing enabling the Island-based management team to focus on delivering frequent, reliable, value-for-money services to both freight customers and passengers.

► What will this change in ownership mean for the Isle of Man? The new owners, in the form of the bank group, have worked with the business since 2005 and remain committed to the ongoing successful operation of the business. The Steam Packet Company will therefore continue to provide the lifeline freight and passenger services secured under the User Agreement with Government.

► Will services be affected? A review of operations was undertaken in late 2010/early 2011 taking into account the effect upon the business of increased Mezeron competition. At that time it was announced that Snaefell would be withdrawn from the operational fleet and that fast craft services would be provided exclusively by Manannan. Manannan provides passengers with greater levels of comfort and sea-keeping abilities. The exclusive use of Manannan instead of the smaller Snaefell also means that capacity on all routes has increased. The Ben-my-Chree will continue with her reliable twice-daily service. It is not envisaged that there will be further alterations to services as a result of the change of ownership.

► Will the User Agreement still be in place? The User Agreement will remain in force. Its benefit to passengers has been clearly demonstrated in recent months as it has safeguarded frequent value-for-money passenger and freight services.

► What has happened to Macquarie/other shareholders? Macquarie and the Australian pension funds are no longer shareholders in the business, their shareholdings having been transferred to the new owners. They have no further financial interest in the business.

► Will there be redundancies or pay cuts? There was some small scale redundancy and reorganisation at the start of the year to reflect the current commercial circumstances under which the Company is operating.

► Will the new owners be trying to cut back even more on services and raise prices to increase profits? The new owners are a group of banks focused on providing a long-term solution to allow the Company to operate in a stable financial environment. The prices are regulated by the User Agreement and the owners have a vested interest in adherence to the terms of the User Agreement.

► Will prices increase? Prices are regulated by the User Agreement and can only be increased by agreement with the Department of Infrastructure and by Manx RPI each year.

► Are the new owners putting the Steam Packet Company up for sale? The new owners have indicated there is no current intention to sell the Steam Packet Company and have put in place long-term debt arrangements to support the Company and its ongoing operations.
James Cole is stepping up a gear for 2011
Photograph by Craig Boon and report by Patrick Trollope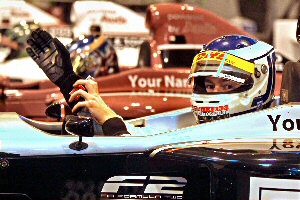 LOCAL Merseyside driver James Cole, aged 22 and from Southport will be stepping up a gear or two this year as he once again graduates to a new racing championship. The former British Formula Ford Champion, had been competing in F3 National Class in 2010 as a driver for The T Sport and has making his name for himself. With this years move from F3 to F2, it should be one of the hardest seasons for him yet. In Formula 2, where he will be competing against a field of exceptionally talented drivers on some of the most legendary F1 circuits, in fact the first weekend of racing takes place at Silverstone! If you did not know, it is the British Grand Prix circuit! Also we will be having photographs taken for us at the races, so keep an eye on here! For more information about F2 go to:- formulatwo.com. Related archived reports:- 1, 2, 3, 4, 5, 6, 7, 8, 9, 10, 11, 12.

HAVE YOU GOT WHAT IT TAKES TO BE AN AMBUSSADOR?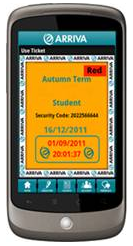 BUS users in Liverpool are being offered the chance to become 1 of just 40 Ambussadors across the UK as part of a new official quality control team being launched by bus company Arriva.

Arriva North West's Ambussadors will receive a free, 4 Weekly Saver ticket and will be tasked with rating their overall bus experience and, specifically, Arriva's award winning m-ticketing technology. More than half a million journeys have now been made using m-tickets on Arriva buses.

The bus company, which runs a range of services in and around Liverpool, launched mobile ticketing to allow bus users to buy Day Savers, Weekly Savers and 4-Weekly Savers on their phone at any time, 24 hours a day, 7 days a week. This month, the ticket range has been extended to include Student and Annual Savers as well.

Debra Mercer, regional managing director for Arriva North West, said:- "Since the launch of m-ticketing we have seen a steady increase in the number of customers choosing to use their phone to purchase tickets. Now we want to recruit people to try out the service and provide feedback. All customers have to do is to go online and complete the quick and easy registration process, during which the m-ticket application is downloaded to their phone. Arriva's m-ticketing offers a number of benefits to customers by allowing them to use their mobile phone to purchase tickets. Bus users can simply buy their ticket any time during the day, and then store it until they're ready to activate it and hop on a bus. All they need to do is show their ticket to the driver on their phone screen. It also means no more fumbling for change when they get on the bus, speeding up boarding. As well as being quick and easy m-ticketing is twice as secure as typical online transactions."

To find out more about Arriva's range of tickets and services, including m-ticketing, or to apply to be an Ambussador people should visit:- arrivabus.co.uk/ambussadors. The deadline for entries is Sunday, 1 May 2011.
Drivers fined for breaching roadworks
DRIVERS have been fined after breaking through overnight roadworks upon leaving Manchester Airport, the Highways Agency has revealed. The news has been released just as Highways Agency contractors in the North West have started trialling new barriers to prevent drivers hurtling towards roadworkers repairing roads or emergency services staff attending serious motorway incidents.

The police action over drivers removing cones and driving through roadworks centred around 3 nights of overnight repairs at Junction 5 of the M56 at Manchester Airport in October 2010.

A slip road from the airport onto the M56 was closed to drivers while resurfacing and barrier improvements took place, with a 5 minute diversion, via Junction 6 at Hale Barns in place.

A number of drivers were reported by Greater Manchester Police after being spotted by officers moving cones and pulling away barriers to use the slip road where the works were taking place.

3 drivers have since completed driver improvement courses while 2 others received 3 penalty licence points each and fines of £235 and £165. 2 other drivers were also reported and also face being fined.

The action follows an initiative unveiled in 2010 by A-one+, the Highways Agency's main maintenance contractor for Cheshire, Greater Manchester, Merseyside and south Lancashire, following breaches in the major roadworks along the M60 near Ashton-under-Lyne.

Then, following several reports of drivers breaking through roadworks, roadworkers were issued with new guidelines to help them report drivers and help the police secure convictions.

Meanwhile, the new steel barriers, which have been tried successfully at several roadworks and road traffic collisions in Cheshire and Greater Manchester over the last six months, provide a much more effective physical barrier to drivers than sealing off the road with cones.

The barriers have been used to seal off slip roads and are always accompanied by clear signing and flashing lights to warn drivers.

Matt Sweeting, the Highways Agency's Regional Performance Manager, said:- "It is important to publicly thank Greater Manchester Police for pursuing this action and prosecuting drivers who have put roadworkers' lives and their own lives at risk by driving through roadworks simply to shave a few minutes off their journeys. We only ever close a slip-road, lane, or carriageway when it is necessary; to ensure that roadworkers carrying out improvements or repairs can do so safely and without fearing they might be struck by vehicles in the carriageway. But the traffic management is also there to protect drivers, from driving into trenches or colliding with heavy plant with potentially fatal consequences."