Liverpool's Brazilica Festival 2014
Report by Callum Pritchard, photos & video by Patrick Trollope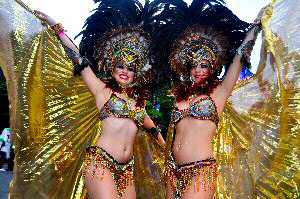 FOLLOWING the drama and excitement caused by the 2014 World Cup in Brazil, Liverpool has further enlightened its people about the Brazilians and their culture, with an 8 day long Brazilica festival. The festival, the UK's only Brazilian Festival and Samba Carnival, lasted from Friday, 11 July 2014 to Saturday, 19 July 2014, and played host to a wide range of Brazilian culture, with bands, food stalls and performers dotted all around main areas of the city centre, ensuring there was a bit of Brazil for everybody.

Saturday, the penultimate day of the festival, kicked off in Williamson Square, where the crowds that soon congregated were treated to outstanding performances by a host of fantastic bands throughout the day. Whilst there, they were able to wave their Brazil flags which had been handed out by smiling volunteers; to tuck into food from all around the world, including German and Lebanese, from the food stalls that circled the Square, and even wash their meals down at the bars, offering a large selection of beverages. All of this was accompanied by events for children; of course, with a face painting tent allowing the young ones to show off their love for all things Brazil, with the Brazilian flag, amongst other patterns, adorning their faces.

We at the Southport Reporter were left very impressed with the performances of the bands on stage who, by the end of the night, had completely packed Williamson Square, with huge crowds swarming to hear them perform after the Brazilica parade. There was a constant pleasant buzz of chatter and laughter reverberating around the Square all day, with people from all over the world (including an Italian couple who treated the crowd to a dance or 2 whilst one of the bands were playing!) congregating to enjoy the day. The majority of people who were at the event said that they very much enjoyed the atmosphere, and the buzz, of the event, and that they thought the event was very beneficial, both for Brazilian culture, and also for the City of Liverpool.

"I thought that the Brazilica festival was a fantastic spectacle. Not only did it represent Brazilian culture, but was also an excellent addition to Liverpool's fantastic line-up of Summer events. I particularly enjoyed the parade, as I think it really brought everybody together, as everybody was gathered together to watch the performers. The bands afterwards, in Williamson Square, were also very enjoyable." said a 26 year old John Moores University student, Alex Mills.

The event also capitalised on the Brazilians' unwavering love for football, despite their unfortunate collapse at the World Cup, with a performer dubbed 'Mr Mad Footy Skills', showing off his footballing talents, and wowing the crowd with his incredible repertoire of tricks, eventually ending up juggling three balls at the same time; Brazil could have used his help during the tournament! Mr Mad Footy Skills even plucked a young member of the crowd out to participate, engaging the youngster in a battle of 'keepy-ups'. Whilst the youngster performed well, it was only a matter of time before Mr Mad Footy Skills stepped it up a notch, and began to really kick it into gear, leaving members of the crowd gobsmacked!

Williamson Square, however, was just part of the events during the day. On Church Street, Everton Football Club had set up a show of their own contribution, with volunteers of both a Red and Blue persuasion there to assist. The spectacle featured even more Brazilian singers and dancers performing. The set, whilst smaller, still received a rapturous reception from onlookers, who were more than happy to get involved in the Samba dancing, at one point even joining hands, and dancing along with the performers. 1 member of the crowd described the scene as a perfect example of Liverpool's friendly nature, and this, mixed with the exotic nature of Brazilian culture, proved to be a special event for both Liverpool and Brazil.

Following the day's events came the Brazilica parade. A huge host of performers, all with different, yet unique, appearances and talents prepared themselves on Mulberry Street, where they interacted with onlookers and press before setting off on their parade through the City. The start of the parade was greeted with an impressive reception, with crowds swelling to watch the performers go on their way. The crowds got bigger as they approached the City Centre, with Hardman Street full to the brim with an impressed crowd, all of whom said that they very much enjoyed the parade. The parade went from Mulberry Street, all the way down Bold Street, back to the heart of the action in Williamson Square, where the crowd remained to watch the acts for the night.

To see the rest of this news item please click on here now!

How did you enjoy the festivities of the Brazilica? Please let us know by emailing us to:- news24@southportreporter.com or using our Facebook Page! Also more video is on our Facebook Page as well as at the full highlights end of our photographic report!

B.O.A. 70th Anniversary DVD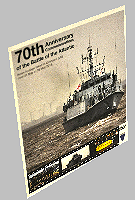 THE video footage we have taken at the 70th BOA events this year in Liverpool has now been fully edited is available to buy, on a DVD, from our Online Shop, on Mersey Reporter very soon. For each DVD sold, £3.00 will go to the Liverpool's Lord Mayor's Charity Appeal. (Registered Charity No. 229539) At this stage we can only do UK postage options, but if you are outside the UK, you can still order copies, but only via emailing us:- news24@merseyreporter.com with your FULL address and we will get back to you with a postage cost and a payment link, should you wish to continue.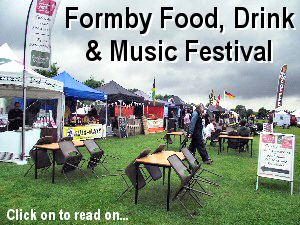 Ricoh Women's British Golf 2014 - Part 3
Formby Food, Drink and Music Festival
County Insurance to light up Southport Football Club
Police what to identity a man in connection to malicious letters sent to educational establishments
Thunder and Lightning
Southport Access For Everyone (SAFE) - Forum Update
"Lights Out!" - Marking the 100th Anniversary of the start of the 1st World War
New jobs as fashion store Select heads to Church Square Shopping Centre
British Transport Police appeal to trace Ashley Perks
Liverpool's Brazilica Festival 2014 - Photos and Video
Southport sparkles for North West Cancer Research
Did you holiday in Southport in 1954 or in the 1950's?
Are you 'Fit to Tow' in the North West this summer?
Liverpool's arts and culture scene to embrace new technology
Lost Medication Warning in the Crosby area of Merseyside
Fairer funding for schools in the North West
Southport sailor lends a hand in West Africa
SkillFest showcasing local jobs and training opportunities
Aberystwyth woman sentenced after Birmingham, Bristol and Liverpool airport tobacco smuggling attempts
The Open Championship at Hoylake proved to be a better than par event for the railway
2 graduates are building bright future for themselves
Driver calls 'fire' on the hard shoulder
Further bids invited for Mayors Hope Funding
Children's care inspection report welcomed
Mayor's giant gift for Royal de Luxe
Wirral volunteer nominated for national award
Liverpool City Council receives £250,000 to give local sport a boost
The Giants are coming!
Video by Patrick Trollope.

IN next weeks issue we will have full coverage of the "Memories of August 1914" event, that takes place in Liverpool this weekend. The spectacular started on Wednesday, 23 July 2014, when the Grandmother Giant was revealed to the public for the first time, as she 'slept' in St George's Hall, over a 2 day build up to the main event. The Giants will start their route through the City on Friday, with the event culminating in them leaving along the River Mersey on Sunday lunchtime.

To see the route please click on here (This map page can be printed out by you for free). Also for a guide to the rose closures please click on here. Also why not visit the official website for all the latest updates and details of changes to the route or road closures go to:- GiantSpectacular.com as well?

| | | |
| --- | --- | --- |
| | Click on to read on! | Click on to read on! |

...HAPPY BIRTHDAY...

If you have someone you want to say happy birthday to, for free, then use the email address below to send us the names you want us say happy birthday to, and/or a photograph. Email us today!

KEEP up-2-d

ate




with our free daily news emails.



Are you subscribed? Si

g

n

u

p

today

to

our daily email news service via... Formb

y

-

Re

p

orter

.com



If you subscribed you can keep in up-to-date with what's going on in and around Merseyside. It is free and we do not send out massive amounts of emails. Your email is kept under the UK's Data Protection Act, so you can be sure that you will not have problems.