Comic Relief Dance Night in Southport
Photographs by Patrick Trollope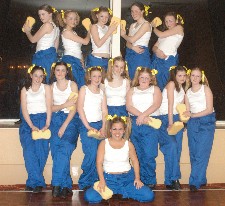 CONIC Relief fund raising night to be held by the JLC School of Dance at the at The Academy of Dance on East Bank St. in Southport., opposite the Job Centre.
Please show your support for Comic Relief and also to this fantastic group of dancers aged 12 to 19 by going along. They will be performing a variety of dances, one of them being based on the musical Car Wash.
Emma from the dance group said:- "The group has practiced hard and performed most of the routines on stage, like the Southport Floral Hall, in front of large audiences.
We are looking forward to this show as it is on home ground and most of our families will be attending."
The event will be held on Sunday 13 March 2005 from 7pm onwards.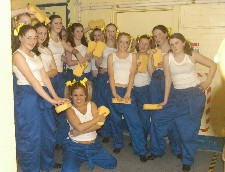 Other fun activities will be taking place.
It will be only Ł2.00 enter.
All profits raised will go to the fund.
Ring 01704 229 534 for more information.
Second Nature
Photographic Exhibition

12 to 31 March 2005 in The Upper Room.

1st Floor Victoria House, Hoghton St. Southport... Open 12:30 to 4:30pm Monday to Friday. Weekends 10am to 4pm.

Change To Release Day

OVER the next 2 to 3 weeks only, Southport Reporter will be updated on a Sunday.

We are also putting a new link up with our radio station and other new features on this site. We are taking unusual step to speed up the integration of services we offer and to stop any problem with the loading of the site.

All deadlines remain the same. Thank you and we look forward to bringing you the new updated site.

~HAPPY BIRTHDAY~

HAPPY BIRTHDAY...

David & Tom Jamieson who are both ONE on Monday

With lots and lots of love from Mum and Dad

IF you have someone you want to say happy birthday to for free, then use this email address & send the names to us by emailing us to:- birthdays@southportreporter.com

Log on to our

Radio Station...