SOUTHPORT FLOWER SHOW
Photographs by Patrick Trollope Report By Dionne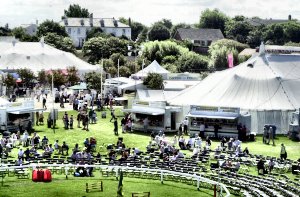 THE Southport Flower Show attracts over 10,000 visitors each year, and is the UK independent flower show. It first started in 1924 it stands in 34 acres of Victorian Park close to the town next to the seaside. The theme for this year's Flower Show was "The World of Travel". Set over 4 days, 18 August to 21 August, it had everything you could imagine or think of for gardening. There was a huge selection of exhibits, gardening, gadgets, accessories and sculptures. The Southport Flower show this year had everything for you to add style and comfort and even the unusual to life in the outdoors.

What ever you need there is something for everyone, if you where looking for a gift there was a huge selection in the Rural Arts tent together with floral displays, demonstrations and practical advice. The show which sponsored the RNLI this year has again been a great success. When asked about the show here is what a few of the public had to say. "I enjoy visiting the stalls with all the handcrafted things as it has stuff you could not buy from a normal everyday Garden Centre" said Mr and Mrs Lawton from Birkenhead. People come from everywhere to enjoy the flower show, and even treat it as a holiday. "I usually stay for 2 days in Southport as it is so huge with a lot to see, we can take our time to enjoy everything" commented Mr Walton from South Wales.

There where also a huge array of celebrities attending, from David Dickinson, who opened the show from the bandstand to Roddy Llewellyn, Tyrone Dobbs (Allan Halsall) and Maria Sutherland (Samia Ghadie) from Coronation Street, who accepted a red rose which is named after Coronation Street. Prof David Belamy was also there to judge and help the Brownies and Cubs, both of them from Ainsdale, design a garden after they beat 700 other entries for the competition. They where both given 1˝ hour to complete the garden which they designed by themselves, before David Belamy announced the winner.... find out what happened next week...

More photographs and a full round up follows in next weeks issue. Click below to see a taste of next weeks issue!
If the green box above does not show, you must download a new edition of Java. To get it just use this link:- java.com/en/index.jsp
~HAPPY BIRTHDAY~
Happy 30th Birthday, Sam from your husband Keith Tracy
IF you have someone you want to say happy birthday to for free, then use this email address & send the names to us by emailing us to:- birthdays@southportreporter.com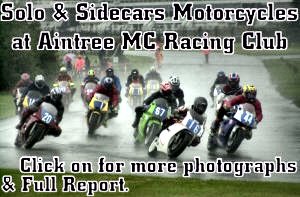 Search For A Star 2005 Heat 1
LINK FORUM UPDATE!!
LOCAL CHIPPIES BATTLE IT OUT TO BE THE BEST IN TOWN
Right or wrong?
Plumbase Opens new St Helens Branch
Vue Film Showing Times.
Nurseries are Number One!
MP's close up view of bittern recovery work
It's a lion's share for smart owners in the North West
MERSEYSIDE TRIO NAMED IN ENGLAND U17 SQUAD
NWAA URGE DRIVERS TO COOL DOWN ON THE ROADS
Free swimming causes a splash
Celebrity Babes lay down Tache Challenge to Men
NEW RESEARCH SHOWS THAT BRITS LIKE TO KEEP IT CLEAN IN THE BEDROOM
WORKING ON WELL-BEING
A 3rd of North West Independent Retailers Aware of Fake Cigarettes in Their Area
TASTE OF NEXT WEEKS ISSUE... SOUTHPORT FLOWER SHOW
Get into the recycling habit
Free Baby on Board Stickers for Families in the North West
Dream ride is all hot air
Letters To Editor:-  "Hydro Active Women's Leonard Cheshire Challenge 2005."
Southport FC v York City FC
Southport Rugby League Club Training Launch!!!
Solo and Sidecars Motorcycles at Aintree MC Racing Club
GOLD TASTE AWARDS
Reader Competition... Tasty Allergy Friendly Foods!
NESTLÉ CEREALS FEEDS HUNGER FOR KNOWLEDGE
THIS WILL BE THE DAY
Southport's new Pier Tram is the only one of its kind in the world!
Transfer aims to breathe new life into old homes
Get FunKy! LIVE BAND NIGHT.
Mo Mowlam
OLENCE...IT'S NOT OK!
HM COASTGUARD OPEN DAY
PLEASE make a note of our Open Day to be held on 3 September 2005 from 1300hrs to 1600hrs. The event will have all types of displays that will interest young and old as well as a tour of the main radio room (if no emergencys are being dealt with), not forgetting, competitions and games, even a chance to learn more about keeping safe at see and also on the beach.