Play in Hospital Week:- Bring your Teddy for a health check!

AS part of Play in Hospital Week, there is to be an open afternoon at the Children's Outpatient Department at Ormskirk & District General Hospital, when children of all ages are invited to bring their teddy for a health check! The 'Teddy Clinic' will be open from 12 noon to 5pm on Friday 23 September 2005.

Hospital Play Specialists Amanda Walker, Lisa Spike, Caroline Bailey, Janet Sergeant and Ann Worsley will be on hand to help the children join in the fun and games. These will include, face painting, badge and sticker making, name the Teddy and win a prize, a Teddy Tombola and 'Pin the Plaster on the Teddy'.

Amanda Walker, Play Specialist at Ormskirk Children's Unit said:- "A lot of my friends think I spend all day finger painting, but it's far more complicated than that! Yes, one of our tasks is to help prevent children who are staying in hospital getting bored and to help them have as pleasant an experience as possible, but our main duties are in the various clinics helping the doctors, nurses and other clinical staff. If a child has to have an injection or some other test, then it is our job to distract them, helping to take their mind off what is happening by interacting with them."

It is recognised that if a child is less worried about going into and staying in hospital, then recovery can be quicker. To help with this, Amanda and her colleagues invite children to come to the hospital prior to their stay. She explained:- "We invite children who are coming to stay for a length of time and their parents to come and look round before hand. It gives them a chance to see where they will be staying, meet some of the staff and see what else there is in the hospital. We can also help children with some of their phobias, particularly needle phobia. I also hold an event on Saturday mornings with an interactive Teddy Bear, that children can 'take blood' from or put bandages on or learn something more about being in hospital."

Parents and children are invited to come to the Children's Outpatient Department on level 1 at Ormskirk & District General Hospital on Friday 23 September between 12 noon and 5pm to meet Amanda and her colleagues.

Call us on Skype today...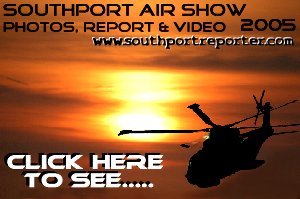 Search For A Star:- NORTH WEST FINAL 2005
Vue Film Showing Times.
HOME FRONT PRESERVES MEMOIRS OF WWII HISTORY IN NORTH WEST
Adopting the Southport Community
Southport Air Show 2005
A unique outdoor theatrical event brings a derelict street in Anfield back to life
TOP DIRECTOR WORKS WITH KIDS
Lawnmower's away!
PEOPLE IN THE NORTH WEST NEEDED TO MAKE A LASTING DIFFERENCE TO POVERTY
It's not too late to get pedalling for Breast Cancer Campaign!
Bullying amongst managers rockets as organisations in the North West fail to take action
Sneak Preview:- Clipper Yachts set sail…
RECIPE ENTERED BY CROSBY GENTLEMAN MAKES IT THROUGH TO THE REGIONAL FINALS OF NATIONAL DESIGN A DISH COMPETITION
UK UNEMPLOYMENT RISES; UK EMPLOYER JOBS CONFIDENCE BEGINS TO EASE
Europe united in crime crackdown
Film Review:- Bewitched
THIERRY HENRY IS VOTED BEST GENUINE IMPORT
Cream Birthday... Saturday 8 October 2005
DAY TRIP FOR GARSTON CHURCH-GOERS
ATKINSON ART GALLERY:- PAINTING OF THE MONTH
COMPATITION:- REPLACE YOUR NIGGLES WITH GIGGLES INTRODUCING THE DOVE BODYWASH NAKED TRUTH COMEDY TOUR
~HAPPY BIRTHDAY~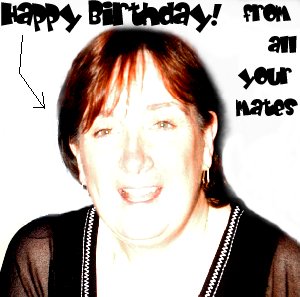 IF you have someone you want to say happy birthday to for free, then use this email address & send the names to us by emailing us to:- birthdays