Pleasureland Halloween Night

GHOULISH

goings on at the local funfair in Southport. Yes Pleasureland held its annual Halloween Night Extravaganza with people flocking in from all over the UK. Not forgetting lots of small monsters to boot!

We have 9 pages of pictures taken on the night, just to look at, if you dare!!!!

Spooky aint it?

If the green box above does not show, you must download a new edition of Java. To get it just use this link:-

java.com/en/index.jsp

Southport's November Weekender is a huge hit, yet again!

SEE NEXT WEEKS EDITION for more lots of photographs and a full report!

| | |
| --- | --- |
| | Get Seen! |

NEW IMPROVED

business section now underway... only on Southport Reporter, Liverpool Reporter and Mersey Reporter services... Contact Ben Nuttall on 01704 513 569 for more information! Get Seen, get online with us...

Click here

to see new look Search

Take a look... We are still adding to it, so don't delay getting your business listed! This is a cheep and affective way of getting noticed!

"It is a good service that does goes out to lots of people, many of them don't get newspapers, but they do read this site. We get lots of business off them. Well worth the cost of the advert."

Robert Lee (Roberta Lees, Southport

robertalees.co.uk

).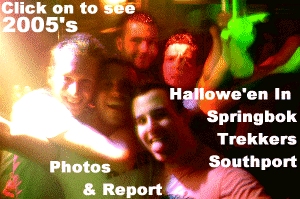 COUNTY CADET OF THE YEAR
Vue Film Showing Times.
Local diabetes care: Access all areas
St. Mary the Virgin, Waterloo Park
Olympians to reward St. Annes swimming star
CONRAD SHAWCROSS: THE STEADY STATES
SANTA NEEDS YOUR HELP TO MAKE A CHRISTMAS DREAM COME TRUE FOR CHILDLINE
Government Minister tells retail workers extra holidays will be paid
Homes wanted for Liverpool children
Firework' flares are still a risk
TV Genius Launches Internet TV Trial
Over 49's dance their way to better health
Friday 24 February 2006 is 'Work Your Proper Hours Day'
Natural History Museum takes steps to reduce waste this festive season
TRACEY EMIN AND SIR PETER BLAKE TO HEAD UP JURY FOR BRITAIN'S BIGGEST PAINTING COMPETITION
Stub it out!
Warm Start to Winter Campaign
Young Driver & Company Car Driver Campaign launched! No Excuses – Safety First
MAN FLU – IT'S OFFICIAL, SAYS BENENDEN RESEARCH
Youth Service to reach more teens
A Devilishly Good Night Out
North By North West
High-Rise Media
Oxton Art Fair
SMOKE SIGNALS
DO YOU HAVE WHAT IT TAKES FOR A SKYDIVE CHALLENGE?
Succession planning prolongs life of business says ACCA
Green Machine workshop
CRUNCH TALKS HELD OVER LOCAL GOVERNMENT PENSIONS
Trek the Sahara Desert for the Mental Health Foundation
Inbound Flights to Brilliant Blackpool a Sell Out
Help Make Lung Cancer Awareness Day a Big Bonanza in Liverpool
Pleasureland Halloween Night Photos
Letters To Editor:- "CSV Make a Difference Day"
Don't miss out on 'open goal' business rates rebate
~HAPPY BIRTHDAY~

IF you have someone you want to say happy birthday to for free,

then use this email address

& send the names

to us by emailing us to:-

birthdays