The Pirates Night 'Red Nose Style'!

OUR thanks go to everyone who came along and helped at the Pirates Night 'Red Nose Style'... Due to a technical problem some of the fund raising events where kept shorter than planned, but we all achieved out aim and exceeded the total which we had hoped for… Our aim was to get on the night £100, in fact we got in £121.00 [over 100% of goal]. A big thanks to the three young ladies from the Beauty Spot, Southport, who waxed Patrick, the Editor of the Southport Reporter. Sadly, we did not get to wax the others as Patrick took all night to wax. We have never seen so much hair pulled off a chap as he had! The others will be waxed though!

Also we had a fancy dress competition and a fantastic challenge for punters called a "LUCKY DIP"… Natasha from the Champion also missed out on her gunking after arriving late, well so she thought! Ta Natasha! Got ya! One of the other five lads will be waxed by the lasses later in the week to keep the side-up,,,, so lets wait and see what happens! We not only got two young ladies, but also had two young ladies doing the quiz in Stocks! We gave the answers they had to give the correct question… e.g.:- "42" was the question… The answer had to be "40 + 2"… Strangely they got egged every time! Our thanks to the film makers of the new Barbie film who are putting on a Barbie Fairy School at the Vue Cinema at Ocean Plaza in Southport on 18 March 2007, who gave us four tickets to give away. They have been donated by the winner to another family. We also had Red Nose food! The less said the better about the drinks some had, especially those in a drinking game…. On top of that we had real food for the winners and there was music by Double D. You can still pay in more via going to myrednoseday.com/shipandanchor. Note from the Comic Relief group... "Well done - you've reached your online fundraising target and we'd like to thank you for raising money for Red Nose Day 2007! All the money you raise makes a big difference - thanks for your generous support." The Red Nose Day Team.

Click here to see more photos of the nights fundraising efforts.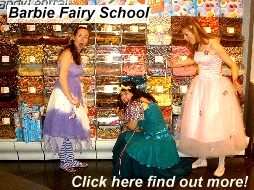 --- NEWS REPORTS ---
MPs BACK BRITISH TOURISM WEEK
GOVERNMENT LAUNCHES HEALTHY LIVING INITIATIVE
SCHOOLCHILDREN PIONEER TREE PLANTING INITIATIVES
Peter Brown Craven Minor League - Match Reports - Week Ending 11 March 2007
SMOKERS TAKE 30 MINUTES OF CIGARETTE BREAKS A DAY
Fairytopia @ Southport's Vue
BE THE HUB OF FASHION
10 Reasons to Live
Red squirrels send out an SOS
Second opportunity for junior doctors
Jimmy Corkhill Stands As Councillor!
Merseyside artists open new gallery at Albert Dock
EVERTON FORMER PLAYERS SQUAD ANNOUNCED FOR BARCELONA CLASH
Southport Health & Beauty Show 2007!
Radio 1's Chris Moyles models his Red Nose with the John Lennon Statue at JLA
10 Reasons to Live
Meet the Robinsons in 3D
TEAM BOOST FOR FORMBY HALL GOLF CLUB
£10million Ferry Terminal gets green light
GIRLS ALOUD AT THE POPS!
MUD ON TOUR
Vue
Film Showing
Times
One of Liverpool's oldest friends becomes its latest
Policing... Have your say!
Liverpool resident takes political baton
Kingsway Photos
EU... How does it affect us? - Are you WEEE complainant?
Pirates Night 'Red Nose Style'... More Photos...
BIG NOSE GETS RED NOSE
Next stop 2008
DODGY CIGARETTE LIGHTERS BANNED IN SOUTHPORT
Judo club gets belting prize
NEW SOUTHPORT HOTEL IS WELL UNDERWAY
Comic Relief South Africa Trip
Pigeon 'less' Street
CAA FIGURES SHOW INCREASED AIR TRAFFIC AT UK AIRPORTS IN 2006
RUN SOUTHPORT RACES TO HELP FUND CURE
GRAND PRIX RACING HERITAGE ERASED AT AINTREE RACECOURSE
Stena Line generosity 'nose' no bounds
Letters to the Editor:- "Red tape and regulation!"
Letters to editor:- "RAF Association Concert"
Britain's Best Park?
~HAPPY BIRTHDAY~
If you have someone you want to say happy birthday to, for free,
then use the email address below to send us the names
you want us say happy birthday to, and/or a photograph.
Email us today!