British Resorts and Destinations Association's "Search for a Star - North West Regional Heats"

THE first of this year's fantastic talent competition, British Resorts and Destinations Association's "Search for a Star - North West Regional Heats" got off to a fantastic start. The competition, which is now in its 32nd year, is quite literally "your chance to see the stars of tomorrow today." Most of the acts who enter go on to perform or already perform on stage and/or in other areas of the entertainment industry. I am always amazed as I watch the talented, identified at these events, rise and rise each year. This year's entrants look like they will be no exception to the rule.

The event, compered by Neil, held on 2 August 2007 at the Southport Arts Centre from Dune FM's Big Fun Breakfast Show, who also compered the regional auditions this year. Neil introduced and quizzed 12 stunning acts who performed in front of judges and a live audience, in a to bid to become one of four to go through to the regional final from that night's acts. At stake this year is a chance to represent the NorthWest, later in the year, at the National Final in Leamington Spa, and also £750 for winning the regional final. Going through this week to the regional finals are Jodie Hamblet, Kortni, Jhonathan Graham and Shaun Feils.

The next two North West heats will be held at Southport Arts Centre on the 9 August and the 16 August 2007. If the last heat was phenomenally good, then the next heats with singers, bands, dancers and musicians should be just as outstanding. So head on over and watch them battle it out from 7.00pm onwards.

The finals of the North West Regional at to be held on 6 September 2007 at the Southport Arts Centre.

Tickets for Heats from £6.00 (no concessions).

Tickets for Final from £11.00 (no concessions).

Just Married!

Congratulations to you both from all of us at Southport Reporter.

Video game Competition result

THE winner of last weeks competition was Anna Machell from Southport. Well done on getting the correct answer.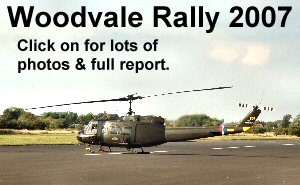 --- MORE NEWS REPORTS BELOW ---
Mathew Street Festival is off, but Beatles Week is still on!
!!!
NEW HELPING HAND ARRIVES FOR HOUSING CHARITY
How wills could help improve family bonds
HUNDREDS APPLY FOR FIRST TV APPRENTICESHIPS
Photos from "Search for a Star - North West Regional Heats 2007"
JILL'S TAILORMADE FOR THE JOB
Hero's Run
Vue
Film Showing
Times
Woodvale Rally 2007
IS YOUR FAMILY A WORK OF ART?
Grub's up for birthday
AWARDS FOR BEST KIDS' ACTIVITIES IN BRITAIN LAUNCHED
NO HAGGLING PLEASE, WE'RE BRITISH
70% OF FAMILY LAWYERS BELIEVE LAW BADLY FAILS COHABITING COUPLES
Customers waking up to forgotten cash
Are you the ultimate BFFs - Best Friends Forever?
Summer Showcase
Life's a beach at Liverpool Children's Festival
UNISON TO BALLOT NHS STAFF ON NEW PAY OFFER
AN EYE FOR STYLE
WHAT PRICE HAPPINESS? (£10,000 A YEAR APPARENTLY)
LAW COMMISSION PROPOSALS ON CO-HABITATION
SEFTON SHOWS OF BINS
Splash out this summer!
Local Groups Plants To Feature At The Southport Flower Show
The British Red Cross appeal for Abseilers
Taking Pride in our Promenades!
PUSHY PARENTS JEOPARDISE THEIR CHILDREN'S FUTURES
HAVE YOUR SAY ON FOREST PLAN'S FIRST 5 YEARS
SEFTON SHOWS OF BINS
Liverpool woman leads camp to protect church heritage
The average debt exceeds annual income by 23%
Survey exposes pension packages enjoyed by FTSE 100 directors
REALITY TV ENCOURAGING 'LOTTERY MENTALITY' IN YOUNG PEOPLE
WE'RE LOVIN' IT! LOCAL CHILDREN CHOSEN FOR NATIONAL FOOTBALL EXTRAVAGANZA
DO YOU WANT TO BE A RECORD BREAKER
RAISING THE BAR - LEAGUE INTRODUCES NEW FAMILY KITEMARK
LIVE MUSIC, SHIP AND ANCHOR
SITE Gallery & the Albert Dock Company Are proud to present:- The Cream Show
DRIVING WITH HAYFEVER IS NOT TO BE SNEEZED AT!
ROYAL NAVY PATROL SHIP CAN'T GET ENOUGH OF MERSEYSIDE
~HAPPY BIRTHDAY~
If you have someone you want to say happy birthday to, for free,
then use the email address below to send us the names
you want us say happy birthday to, and/or a photograph.
Email us today!