West Coast Main Line warning for fans going to Rangers v Liverpool & other football matches...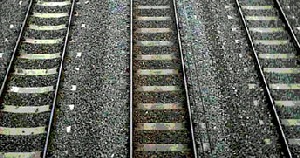 FOOTBALL fans intending to travel to Glasgow for the friendly match between Glasgow Rangers and Liverpool at Ibrox on Saturday, 2 August 2008 are being advised by Virgin Trains that:- "There will be no suitable trains for return to Liverpool after the game."

Virgin Trains also warns:- "those travelling from south of Carlisle on Saturday that they should double check train times the day before setting out. They will need to start journeys significantly earlier than normal as there is no guarantee they will reach Ibrox in time for the 1500 kick-off. A similar warning also applies to those travelling from Manchester to the FA Community Shield match between Manchester United and Portsmouth at Wembley on Sunday 10 August 2008."

The train operator has also stressed the the route improvement work on the West Coast Main Line means that road coaches will replace trains between Preston and Carlisle all day on Saturday, 2 August 2008 and until 1300hours on Sunday, 3 August 2008. This will in turn extend journey times, that Virgin Trains expect that it might be around two hours extra.

Details of amended timetables with significantly longer journey times will be available later this week from National Rail Enquiries on nationalrail.co.uk and 08457 48 49 50, but times currently shown will no longer apply.

Network Rail has also warned that it is carrying out significant improvement work to prepare for better rail services, but in the meantime this involves more alterations to timetables than were originally expected. They also say that:- "Football fans intending to use Virgin Trains on the West Coast Main Line should note that there will be significant changes to rail services every weekend and on some other dates from now until December 2008, involving alternative road transport, diverted trains and increased journey times."

Cities and towns affected include London, Coventry, Birmingham, Wolverhampton, Stoke-on-Trent, Crewe, Liverpool, Manchester, Wigan, Preston, Carlisle and Glasgow.
Email our news room with your views on this report to news24@southportreporter.com. Does it affect you?