Grenade found at Dalglish's home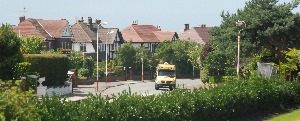 BOMB disposal experts were called to the home of Liverpool football legend Kenny Dalglish after a live hand grenade was found on the garden wall at 10pm on Sunday, 26 July 2009. This find was just after Merseyside Police received a call from a member of the public. The caller had reacted after seeing two men acting suspiciously. It is thought that the men were outside the home of Southport businessman, Mr John Ball. The men, aged in their 20s, were arrested a short time later on suspicion of witness intimidation. A third man, who was sitting in a silver Lexus at the top end of Selworthy Road and Waterloo Road, drove away towards Hillside Bridge. This third man has yet to be confirmed officially. The area was cordoned off while the Army's bomb disposal unit dealt with the explosive.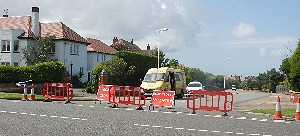 A Merseyside Police spokesman told the press that:- "The road remains cordoned off at its junction with Sandringham Road and high-visibility patrols have been stepped up in the area to reassure the public. Detectives believe this incident is linked to a series of other recent incidents in this area and not to the owner of the property where the device was found. The device has now been made safe and removed. It is is currently undergoing forensic examination."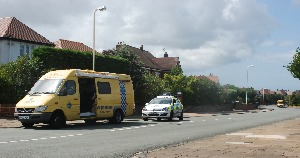 Although the explosive was found at his house in Southport, police are investigating an "ongoing incident". They stress that this is unconnected to the former footballer.

Mr Dalglish has recently returned to work at Anfield, but Liverpool FC, has said that they have not received any information about the incident.

The two men currently being questioned at Southport Police Station are said to be from Liverpool. One is reported to be from Huyton, and the other is from Hunts Cross.
HAVE YOU SPOTTED?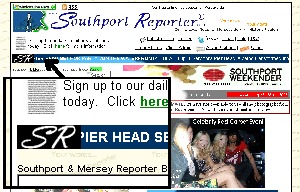 HAVE you spotted the new news feed feature? Our see the headlines being sent out on our daily news flash emails.
To receive them, all you have to do is sign up via visiting formby-reporter.com today. This way you get more up today news and information from across Merseyside!